As part of the inclusion of North Carolina College into the UNC system, the General Assembly approved funds for new campus buildings; the original frame dining hall was replaced with a brick building in 1930.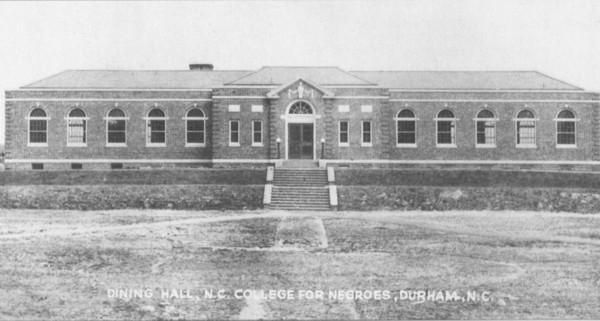 New Dining Hall, 1930
This one-story Georgian Revival style building with basement also was designed by Atwood &Nash and completed in 1930 as the dining hall of the new college campus. Originally T-shaped, the building has been enlarged with two more wings to the rear so that it is almost square. Capped by a truncated hipped roof, the Flemish bond elevations feature rectangular windows topped by flat wooden lunettes in round-arched brick lintels. Brick quoins appear at all corners of the building. In the middle of the main elevation, there is a shallow pavillion from which a gable- roofed entrance bay projects slightly. Limestone details include a large medallion with swags above the entrance, rectangililar panels in the central pavillion, keystones above the lunettes, a string course, and a water table. 
The building has been home to Academic Support Services since at least the mid-1980s.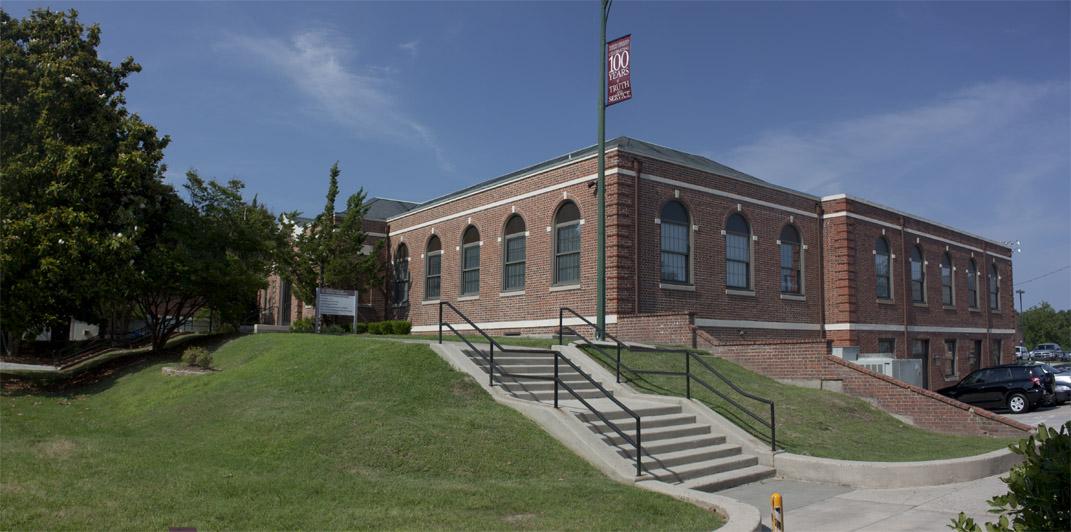 1930 Dining Hall, 05.24.11