Children's Museum, Northgate Park at West Lavender Ave., 07.09.46.
(Courtesy The Herald-Sun Newspaper)

The denizens of Northgate Park are celebrating their park's 70th anniversary this week, and thus I'll pop a bit farther west to highlight the original Children's Museum in Northgate Park. The origins of the Museum of Life and Science began with the establishment of a small children's museum on Lavender Avenue in Northgate Park.
Reports from city Parks and Recreation and the Northgate Park Neighborhood Association both suggest the structure was built in the 1930s for use as a park ranger residence.  The museum's website notes that its first iteration was established in 1946 by a "group of dedicated volunteers." The museum seems to have begun with a particular focus on the natural sciences, and quickly established a small collection of fossils and, it seems, taxiderm-ized animals.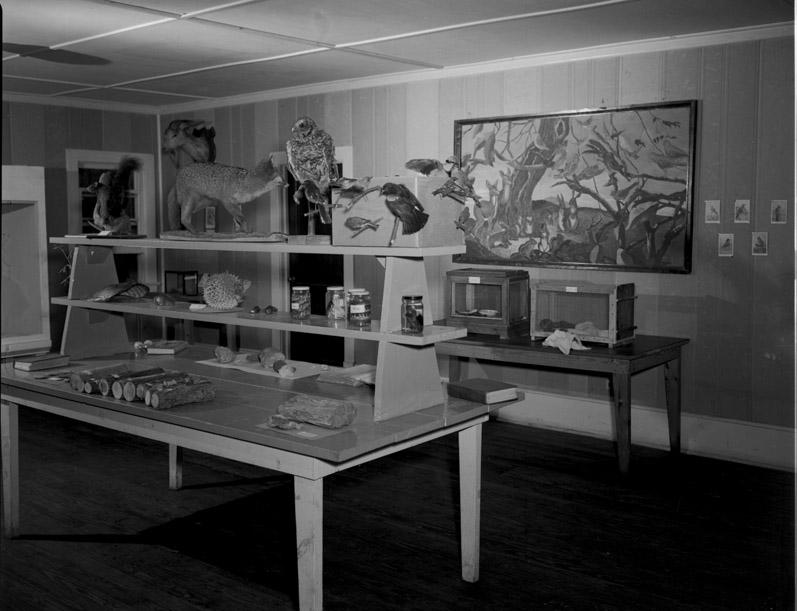 Interior of the Children's Museum at Northgate Park, 07.09.46
(Courtesy The Herald-Sun Newspaper)

It seems that the museum quickly outgrew its original location, and moved that same year to the former Hester House on Georgia Avenue, where it stayed until 1961 - when it moved back to the Northgate Park area, to its current home as the Museum of Life and Science on Murray Avenue.

I was delighted to discover that the original building is still standing in Northgate Park - I don't know what it's currently used for. Seems like it could be a great small community center for the neighborhood.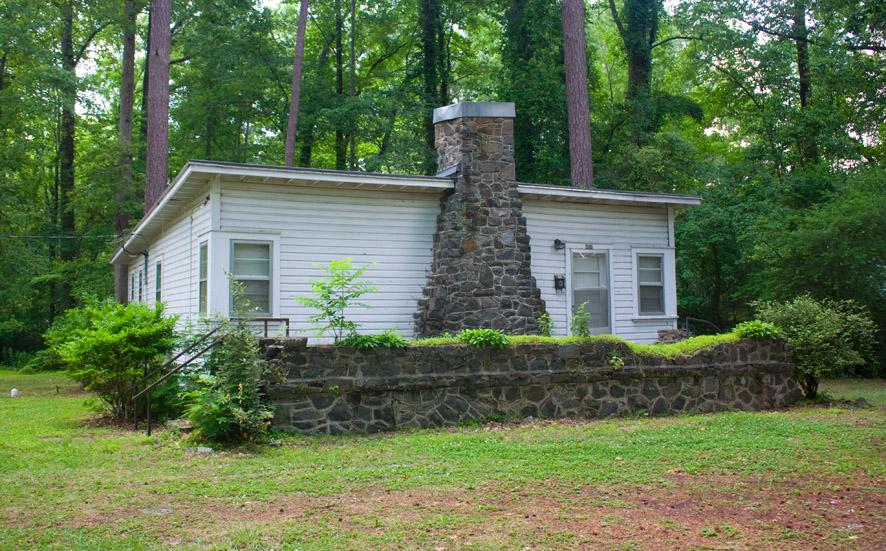 Former Children's Museum, Northgate Park (404 West Lavender Ave.), 05.23.10
UPDATE March 2019: The Lavender House - as the former museum came to be known - was used for many years as a storage facility for Durham Parks and Recreation.  Unfortunately, do to its location low-lying position in the Ellerbe Creek flood plain, this kind of thing kept recurring: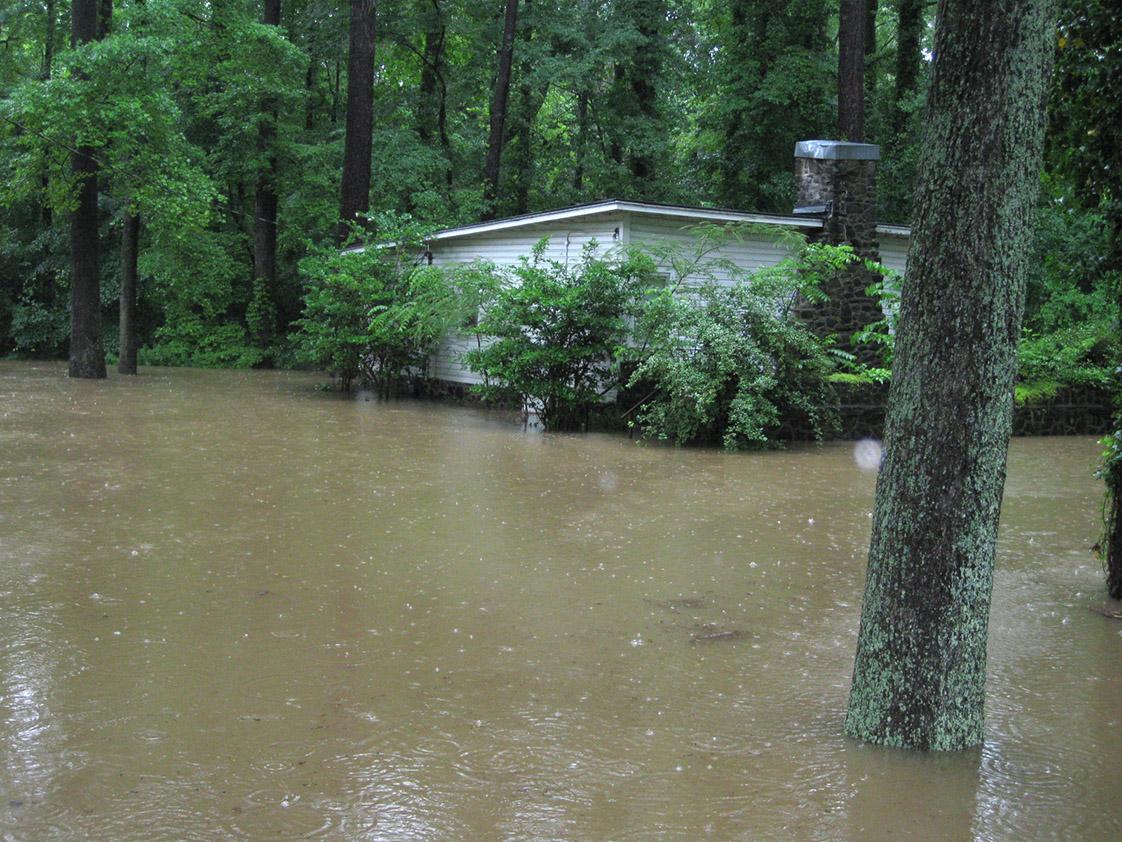 (Photo by Durham Parks and Recreation)
After several cycles of flooding and proposals for adapting the space for new use or moving the building out of harm's way (apparently complicated by the heavy stonework around the wooden frame) the decision was made to "deconstruct" Lavender House.  The Durham Voice reported plans to make the demolition a kind of community art project in April 2014 - any photos from that effort would be a great addition!
As noted in comments below, wooden part of the structure was pulled down in the summer of 2014, with the stone chimney and other elements intentionally left in memoriam.  It seems to have taken a while for the cleanup of the foundation and its transformation into its current, more manicured form.  Work was finally completed in late 2017, and the neighborhood held a rededication ceremony in April 2018 once the site was safer for kids to climb on.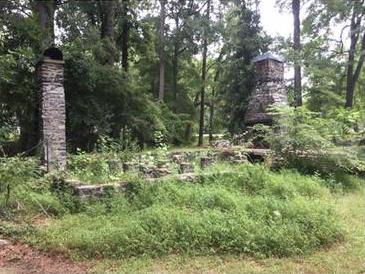 (Before and after pictures from 2018 Golden Leaf Awards)

Find this spot on a Google Map.

36.023047,-78.897444
This building was the subject of a What's It Wednesday?! post on Open Durham's social media accounts (Facebook and Instagram), the week of March 6, 2019.  Follow us and stay tuned for more finds!