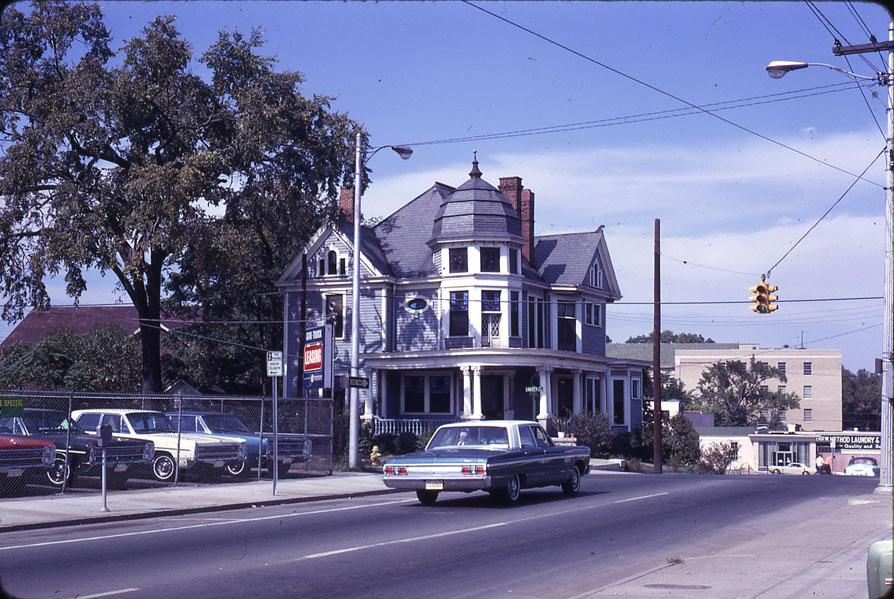 Looking northwest at the corner of Liberty St. and North Roxboro.
(Photo Courtesy Durham County Library - Ralph Rogers Collection)

This beautiful Queen-Anne House was located at the northwest corner of Roxboro and Liberty Streets (across from the current location of the main library.) It was representative of the quality of architecture located in this neighborhood from the late 19th century until the 1960s.
Along with his brother Ernest H. Lawrence, Marshall V. Lawrence (b. 25 Jun 1880 - d. 8 Aug 1951) owned a feed company located at 318 Peabody Street

His house was taken and demolished as part of the Federal Urban Renewal program.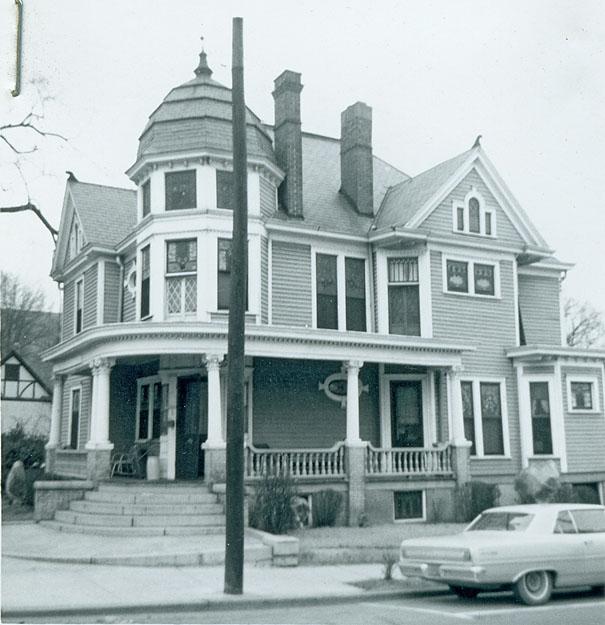 (Urban renewal appraisal photo - Durham County Library)

Same vantage point, 2006: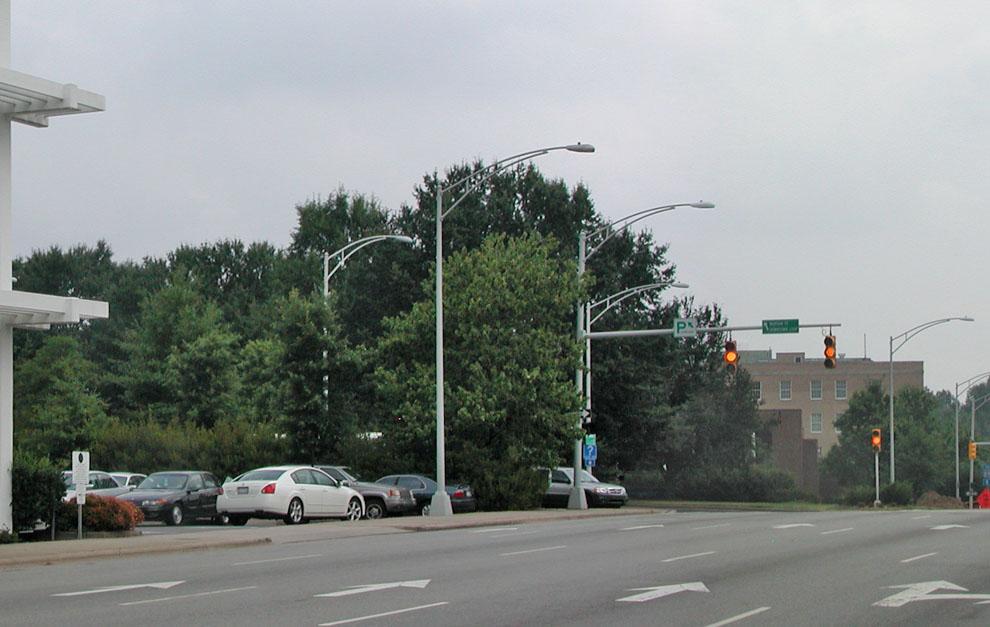 Looking northwest, 2006. (Copyright G. Kueber)

Aerial view of neighborhood in 1959, MV Lawrence house in red box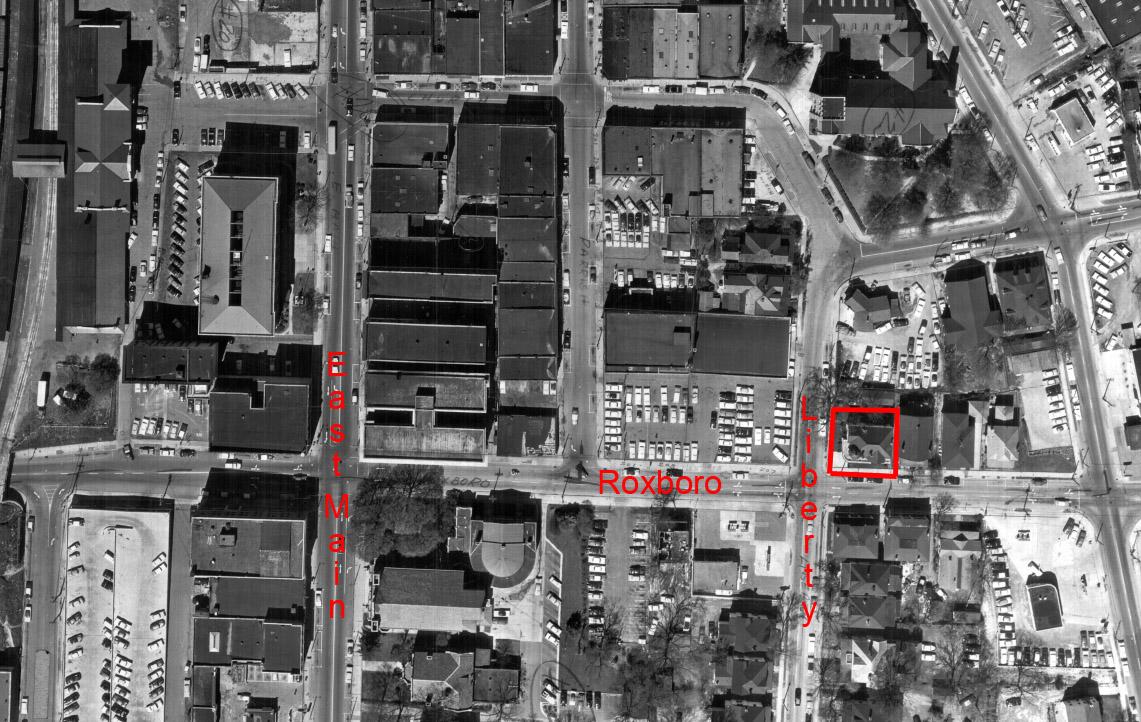 (Original from Durham County Library, 1959)