MILL PARK TEXACO SERVICE STATION - 950 EAST MAIN

12.05.10
The Mill Park Texaco Service Station was built on the corner of the Durham Hosiery Mill Park in ~1937. By the 1950s, it had been converted from a stand-and-awning filling station to a more 'cottage style' service station, then known as Mill Park Texaco.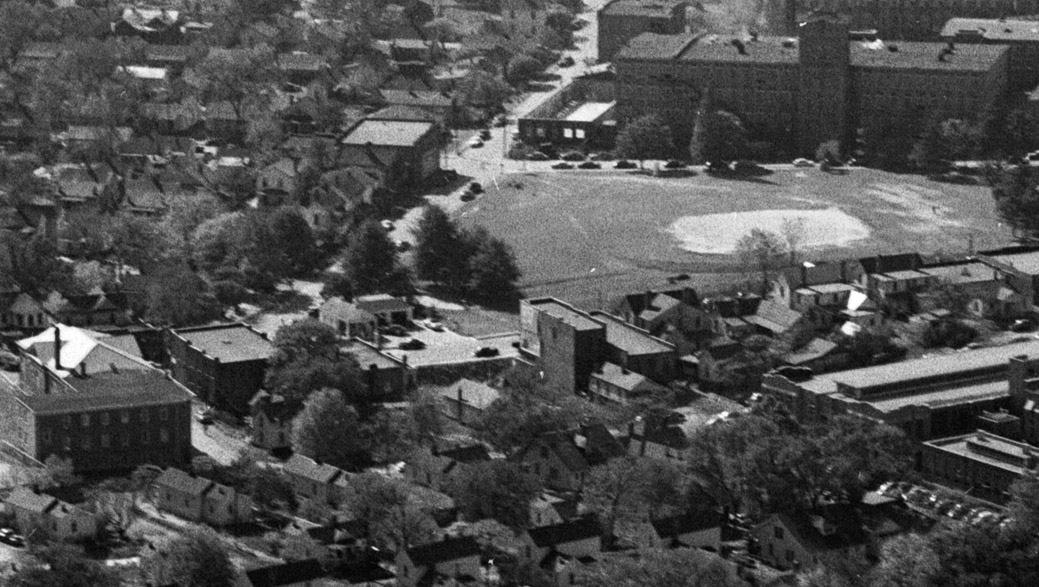 Station on the corner of Mill Park, looking north from over the Golden Belt mill village.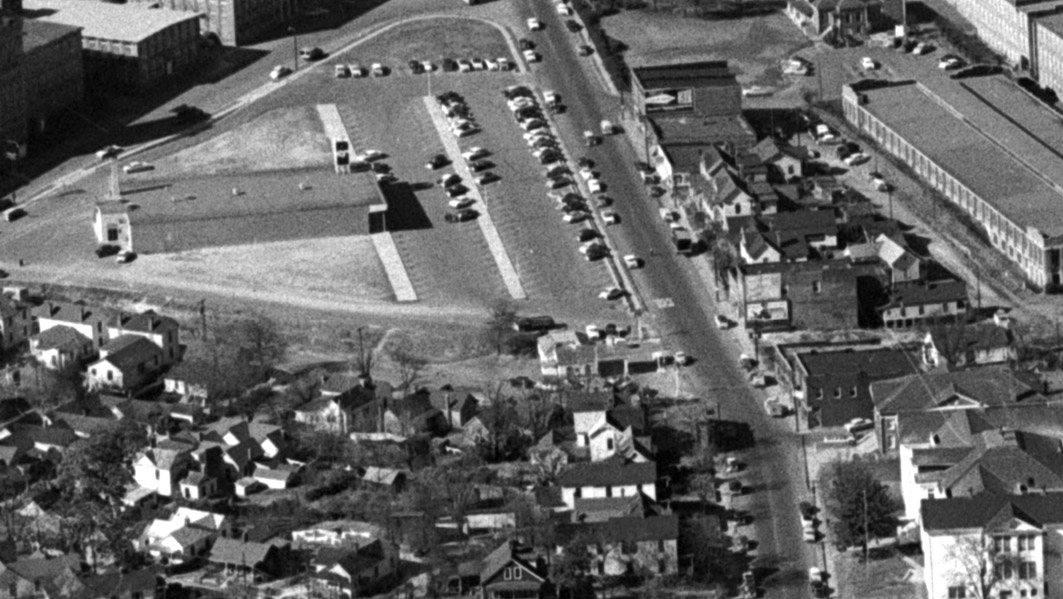 Station on the corner of S. Elm and E. Main, after the conversion of Mill Park / Edgemont Park to a Colonial Stores supermarket.
The Mill Park 'brand' extended eastward to the cottage style Mill Park Pure Oil station, ~ two blocks east of this at the southeast corner of S. Alston Ave. and East Main St.
The station has been modified, filled in, added on to, and potentially veneered over the years - I don't have a good original picture of it, but it appears that its character was more in keeping with the chimney still evident protruding from the roof and the cool hipped roof over the east-west wing. I hope this character is revealed again someday.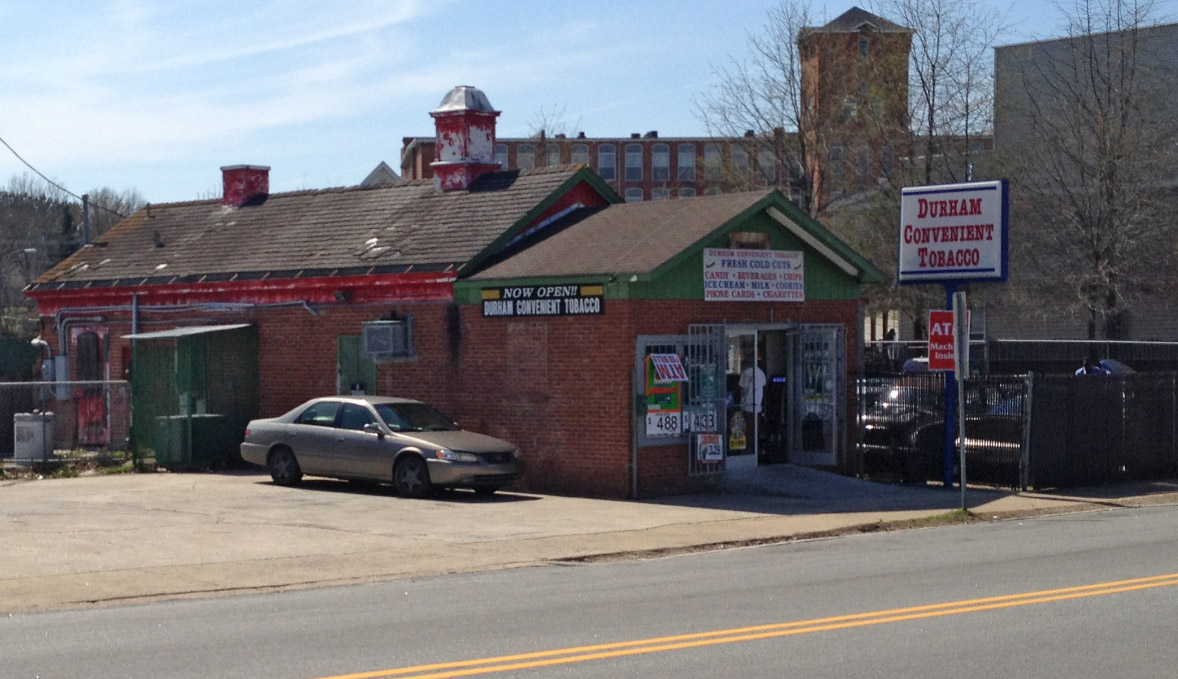 04.02.14 (G. Kueber)