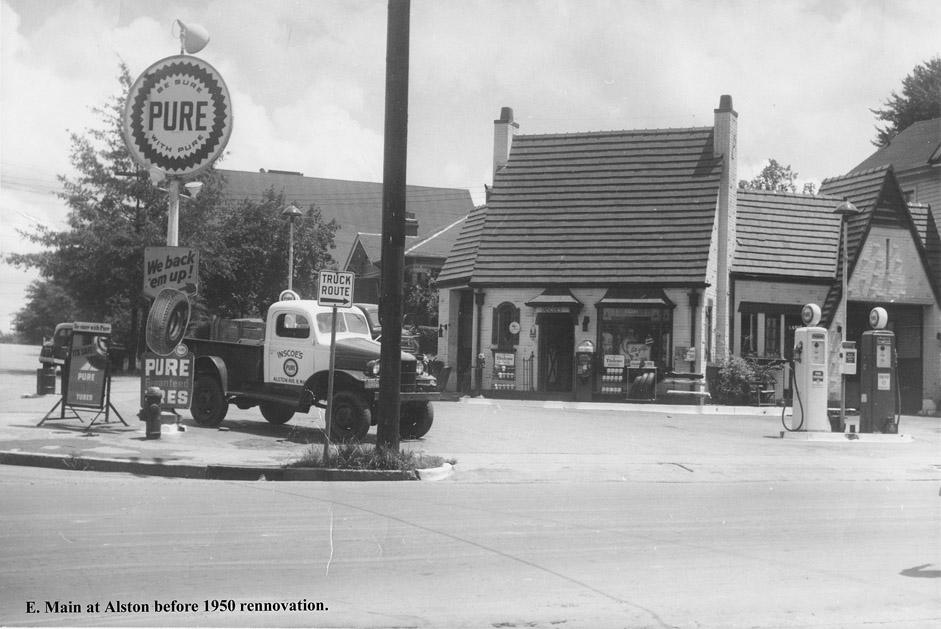 Mill Park service station, ~1950.
(Courtesy Wayne Henderson)

As I mentioned when discussing the Pure Oil Station at Morgan and N. Mangum, a sudden explosion of gas stations in residential neighborhoods during the 1920s met some resistance from neighbors - perhaps a bit aghast that every house on a corner was being torn down for another gas station.

Pure Oil's attempt to make this more palatable was to make the gas stations, ostensibly, look like little houses. One of the few remaining examples of one of these stations in Durham- one of the stucco and blue ceramic roof style rather than the Tudor style - is the former Mill Park Gas Station, located at the southeast corner of E. Main and S. Alston Ave.

The gas station was built in 1929 at the intersection of the Edgemont neighborhood and East Durham - it was a gas station through the 1970s. It was renovated once in the 1950s, and had an awning added sometime after 1965.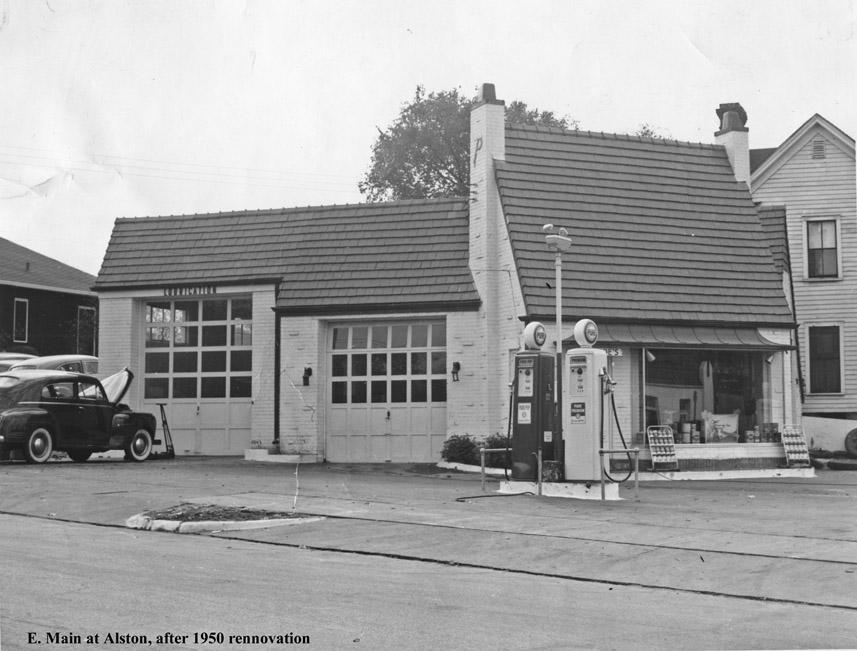 Looking southeast from E. Main St. and S. Alston., 1950s.



Looking northeast, 1970s

It later lost its awning, and pumps, and is now an auto repair shop.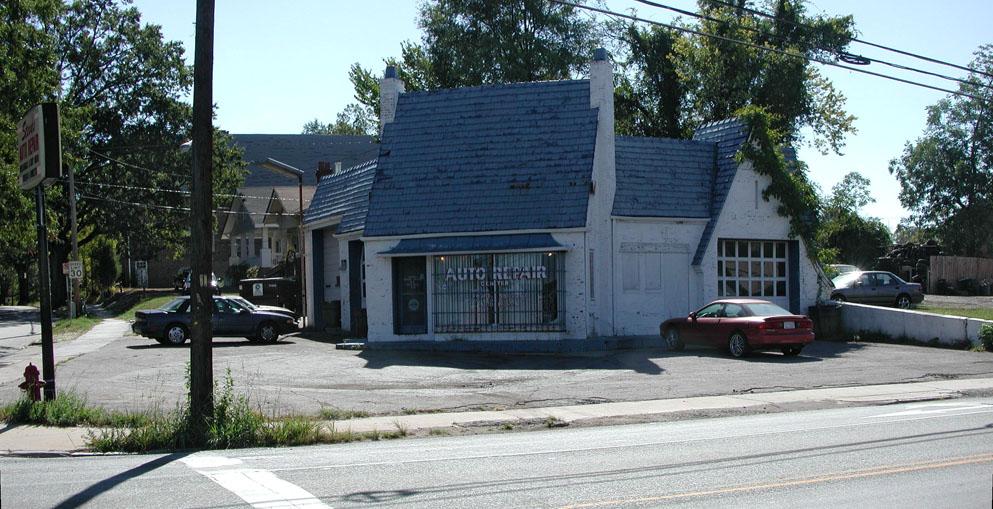 Looking southeast, 2007.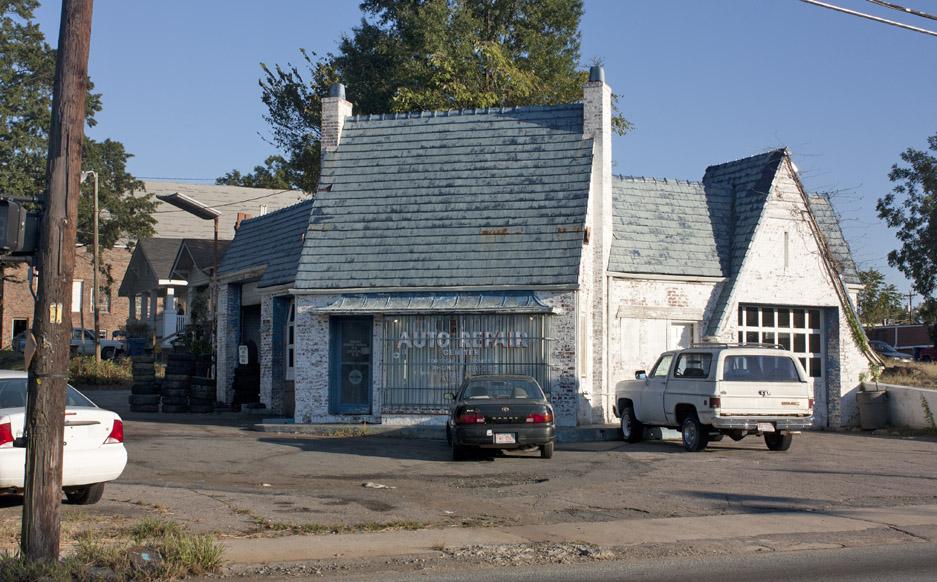 10.02.10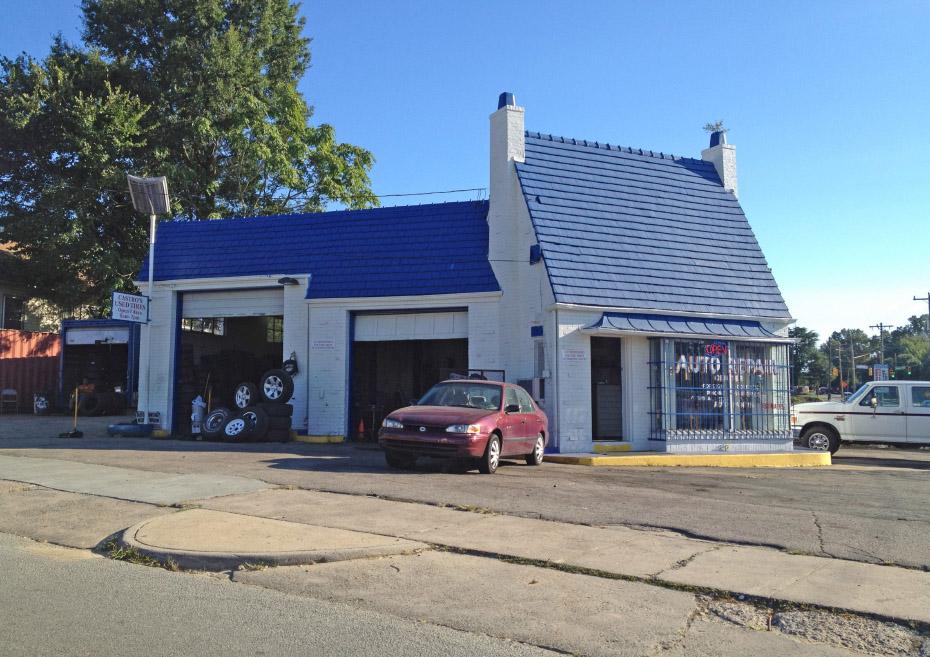 09.12.12. - After a good coat of paint.