Year demolished
1970s-1980s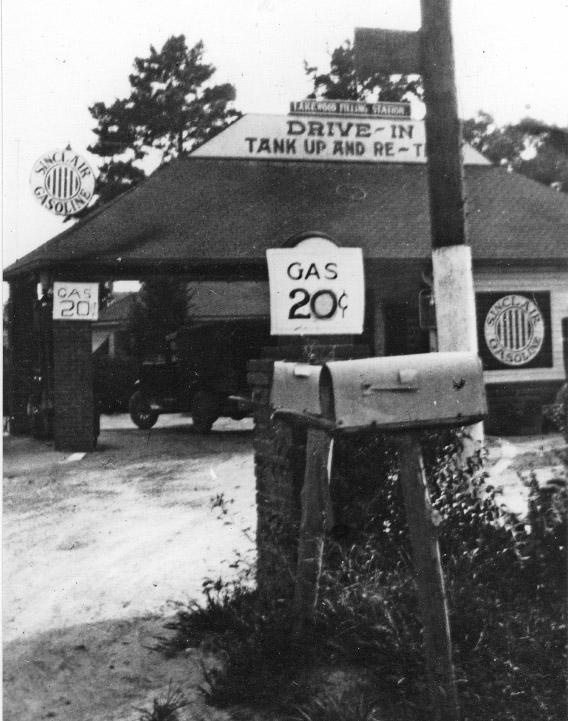 Lakewood Filling Station, 1930s (Courtesy Durham County Library)
First appearing in the 1923 city directory, this roadside stop was first operated by T. R. Pendergraft.  In subsequent years it changed hand several times, and was run in various periods by members of the Hobbie (c.1940s), Carroll (c.1950s), and Pickett (c.1960s) families.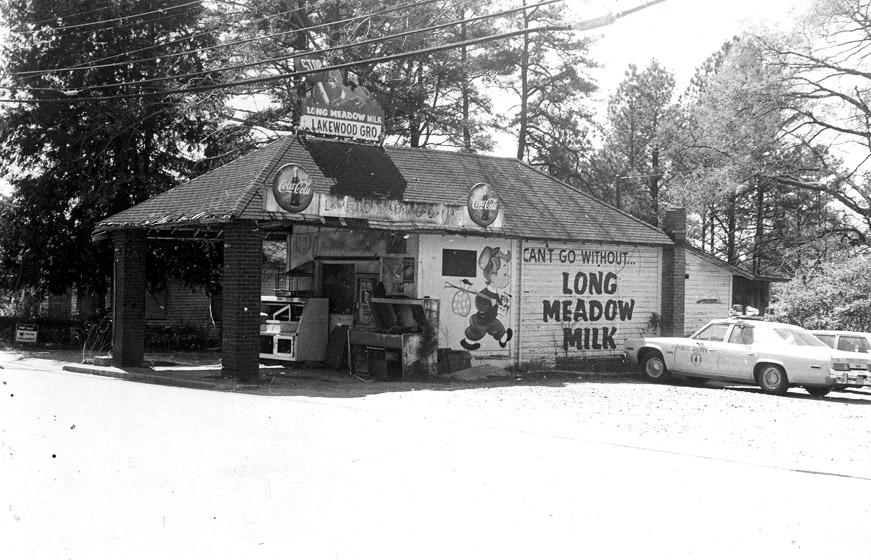 Lakewood Grocery, 1976 (Courtesy Bob Blake)
The original building was demolished in the years after the above photo, and was replaced by the current structure set further back from the road with a small parking lot.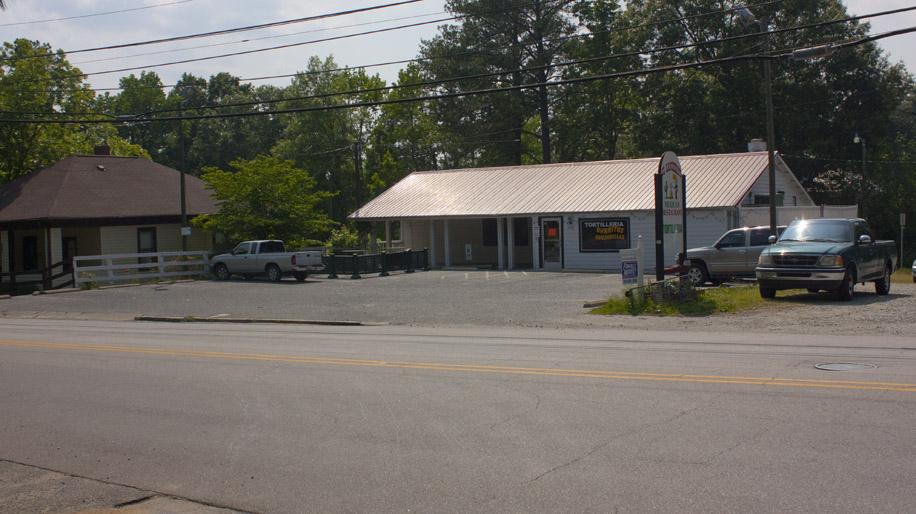 05.22.11
Since 2013, it has been home to Golden Pizza and Subs (formerly located in the nearby Lakewood Shopping Center).

Find this spot on a Google Map.

35.983224,-78.931032