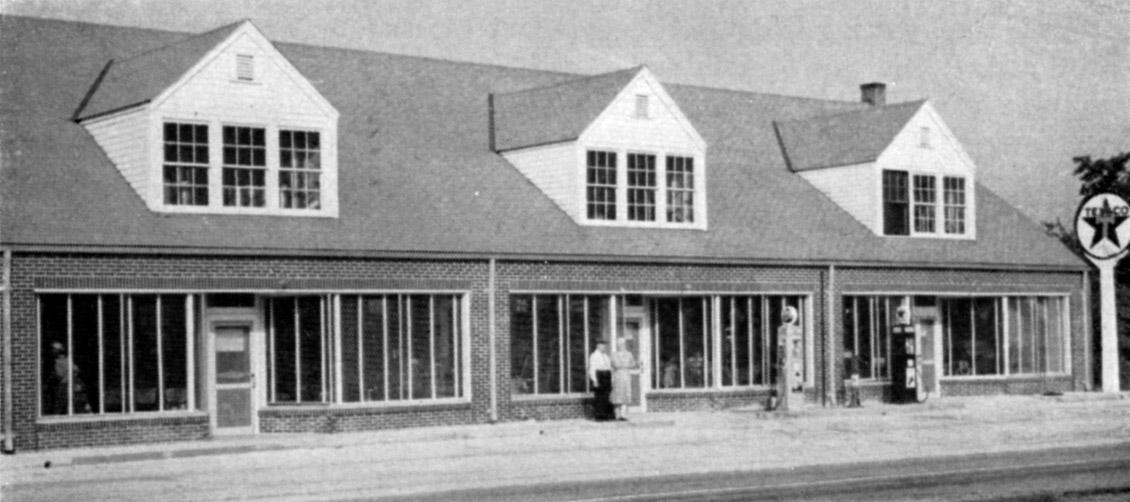 3635 Angier Avenue, 1951
"J.P. Jones & Son, general store at 3635 Angier Avenue, carries a large line of food, staples, appliances, farm equipment, feed, seed, and fertilizers, serving the trade in Durham, Orange, Person, Granville, Wake, and Chatham Counties. This business was founded in Wake (now Durham) County in 1893 by MC and RM Jones, but was moved to the present location in 1902. The present store, modern and complete in every respect, was built in 1945, and is now owned and operated by Forrest Jones, grandson of one of the founders."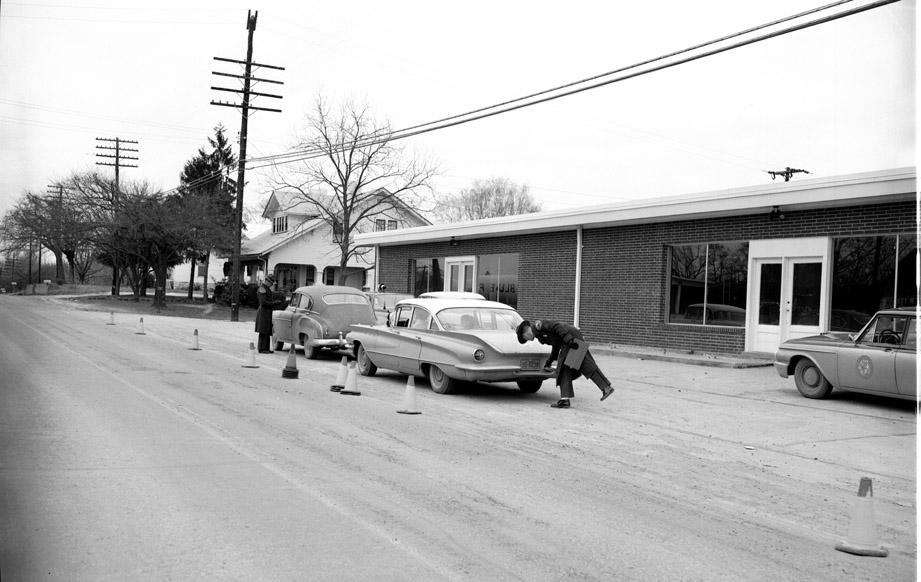 "Highway Patrol Inspecting Cars, 03.03.62"
(Courtesy Herald-Sun)
The store burned in 1974 - the lot is still vacant.