Jeanne Smith Whitesides Residence
Designed by the original owner.
In tours
Last updated
Sat, 12/10/2011 - 7:41pm by VF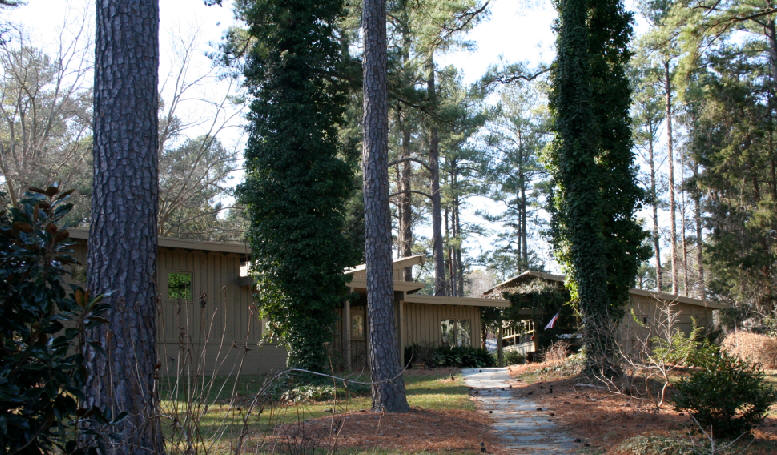 1955 - T
The Jeanne Smith Whitesides Residence, 1506 Kent, Durham. Jeanne Whitesides designed the house. Cathedral ceiling in the kitchen. Vaulted living room with Terrazzo floors, Jack and Jill bathrooms, and a secret closet behind the mirror at the end of the hall. Sold to Allan P. and Lenore Sindler in 1959. Sold to Sheldon and Evelyn Abelkop in 1967. Sold to Mark and Nancy D. Handler in 1980. Sold to E. Ruth Teague Lang in 1983. Sold to Charles and Genevieve Cotter in 1985. Sold in 1987 to Richard J. and Suzanne H. Wrazen. Sold to 1991 Thomas D. and Nancy H. Brown. Sold in 1995 to Jonathan Goldberg and Michael Moon. Sold in 1998 to John Burness and Anne D. Williams. Sold in 2000 to Anne D. Williams.