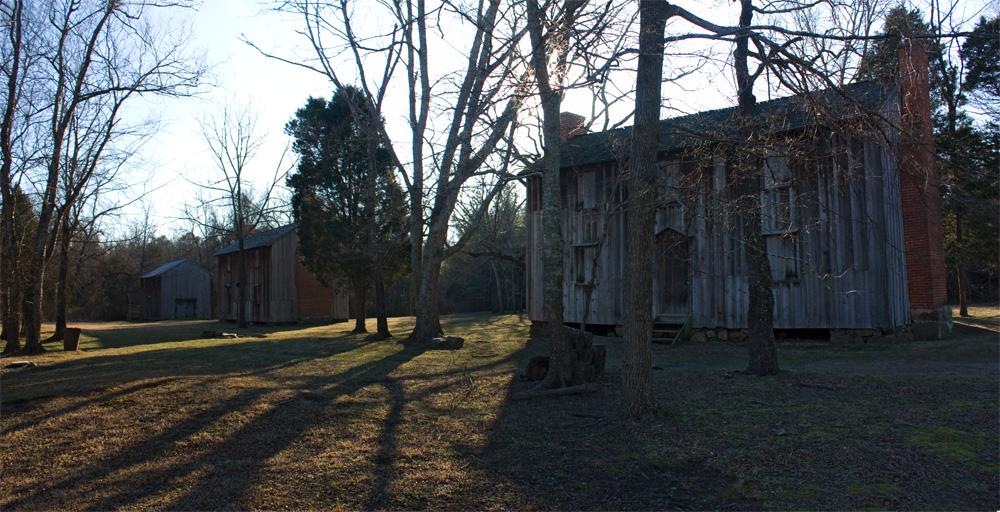 Horton Grove Dwellings, 02.07.09

Horton Grove served as the farming center of the Bennehan-Cameron plantation (Stagville and Fairntosh) by the mid-19th century. Paul Cameron oversaw the building of the houses for enslaved workers on the plantation in 1850, likely based on Duncan Cameron's design. The two-story structures were highly unusual, and of very high quality for such dwellings. They are only examples that remain standing in North Carolina. Jean Anderson notes that the design the houses, 4 rooms on each floor separated by a 4 foot hallway, was nearly identical to a design Duncan Cameron devised for housing to be constructed on Bennehan Square in Raleigh.

The Big Barn associated with Horton Grove, likely designed in part by Paul Cameron, was the last structure built on the plantation by enslaved labor. It was and is an impressive structure: 135 feet long, 33 feet wide on a stone foundation. The mortise and tenon trusses, with pegged, protruding tenons are impressive enough to me in and of themselves. The structure is two stories tall and was completed in 1860.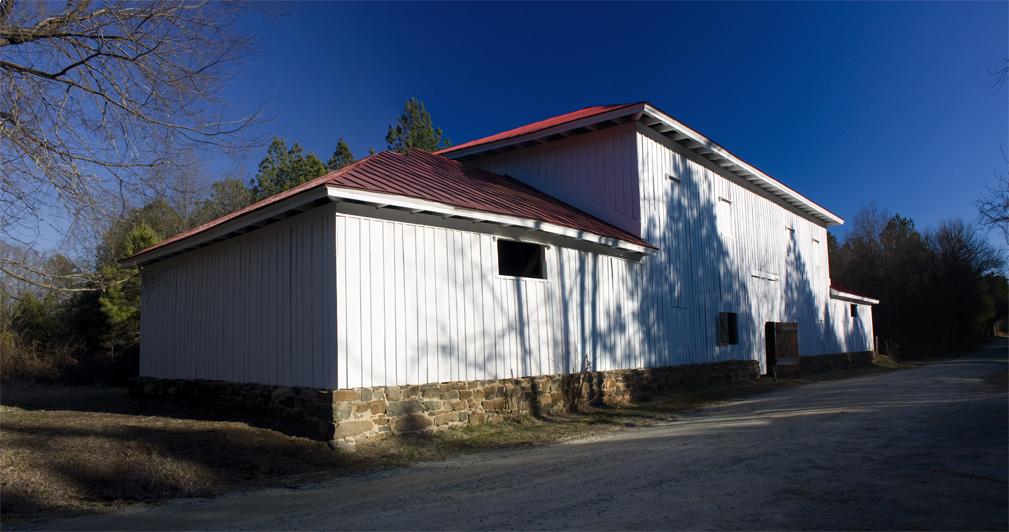 Big Barn, 02.07.09

Horton Grove was occupied by tenant farmers after emancipation and reconstruction; at least one dwelling was still occupied in the 1970s. The site was added to the National Register in 1978, and given to the State of North Carolina by Liggett and Myers. It is part of the Stagville state historic site and can be toured for free.

Find this spot on a Google Map.


36.125804,-78.839859