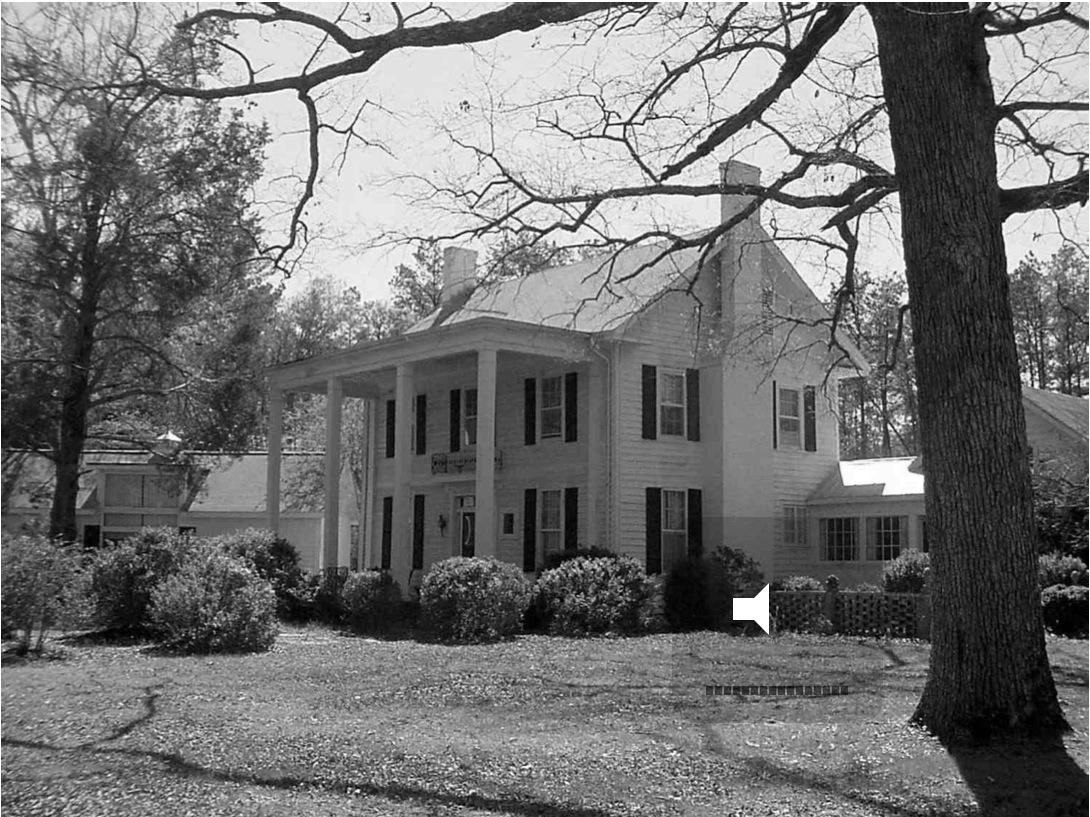 From the County Historic Inventory:
Originally the property of Edward Malette, the farm now called Forty Oaks was purchased in 1865 as part of a 1,435 acre plantation by Fendal Southerland, bother of Stagville overseer, Phillip Southerland. Facing financial ruin, Southerland is reported to have committed suicide in 1878. The plantation was subsequently reduced in size as land was sold until in 1941, John and Ola Mae Foushee acquired the antebellum house and 200 surrounding acres.
Shortly afterward the Foushees remodeled the house, a large two-story frame dwelling with tall brick end chimneys and simple Greek Revival detailing. A 1941 photograph shows a full- facade shed-roofed front porch in place before a colossal portico with brick paving and squared column supports was installed. A double leaf entry door enhanced with sidelights, a transom, and molded surrounds with cornerblock accents was retained but a cantilevered balcony with cast iron railings placed directly above it. At the rear of the house, a porch was enclosed and a detached kitchen expanded and joined to the house. This area became a studio and study, finished in part with sheathing and flooring obtained from an early dwelling demolished to make way for Camp Butner in northern Durham County, and large windows salvaged from the Alberta Mill in Carrboro.
The original center hall plan featured four rooms on the first floor and two on the second. While reconfiguring the space to create three rooms on each floor, the Foushees made extensive use of salvaged flooring and sheathing, but allowing the stairs, several double vertical panel doors, and post and lintel mantels to remain. Subsequently, several outbuildings on the farm were remodeled as well, and rental cottages made from an enlarged smokehouse, and the assemblage of a log tobacco barn and frame chicken house. A cluster of farm buildings in the front pasture includes a log pack house, a corncrib, and a handsome antebellum barn with heavy timber framing and a cross-wing plan that once housed a cotton gin.