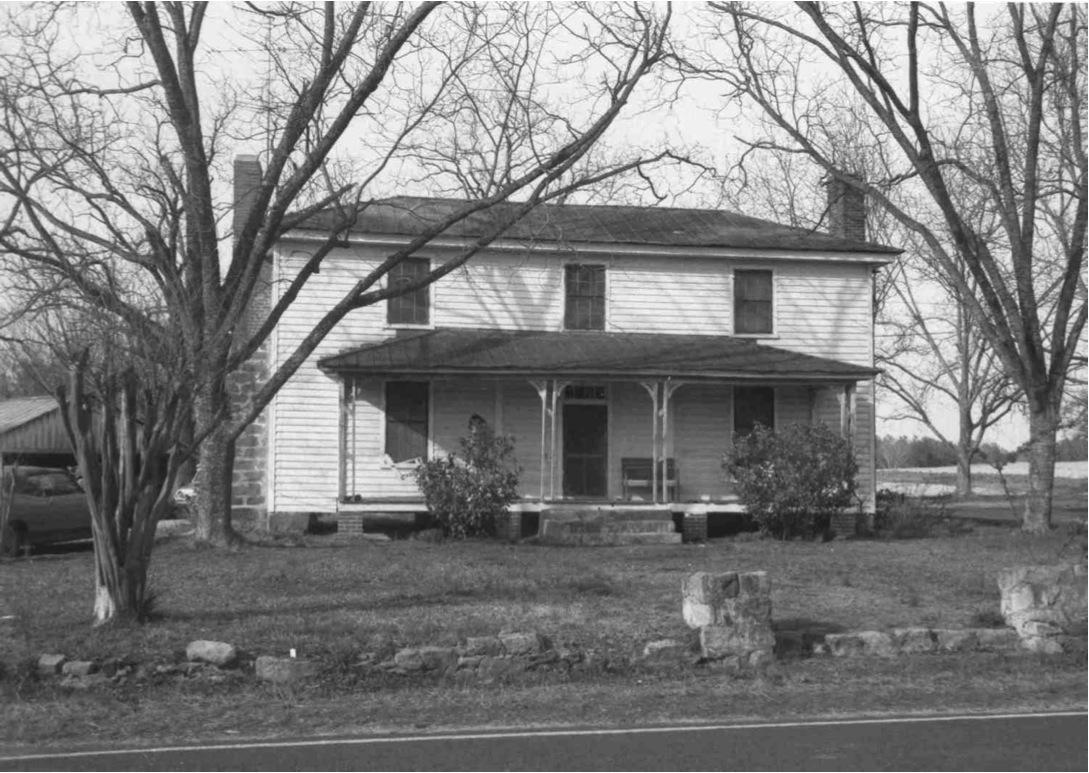 ~1990 (Durham County Architectural Inventory)
Along the early road from Raleigh to Hillsborough, civil engineer Fendel (Fendol) Bevers (Beavers) constructed what is now Durham County's best-preserved I-house with Greek Revival styling ca. 1850. Standing over a fieldstone foundation, the house has an archetypal elongated form, a low hip roof, and end chimneys with ashlar (squared) stone bases, a feature not commonly found in Durham County. Fenestration is regular, and windows, six-over-nine on the first floor and six-over-six on the second floor, have four-part surrounds ornamented with plain corner blocks. A nearly full facade hip-roofed front porch supported by narrow posts with sawn brackets organized into pairs at the entry and triples at corners is a late nineteenth century addition. Framing with corner block ornaments midway between the entry and windows on end bays identifies the approximate location of an earlier porch. An early entrance on the east facade that has been covered with weatherboard is marked in the same way. A one-story ell was added to the rear of the dwelling in the early twentieth century. The interior of the main block has a center hall plan and is remarkably intact; original flooring, sheathing, mantels, and double vertical panel doors are in place.
Late-nineteenth and early-twentieth-century farm buildings surround the farmhouse. Notable among them is a weathered kitchen house with a hewn-timber frame and two entrances surmounted by transom lights. There are also tobacco barns, a log smokehouse, and various storage sheds.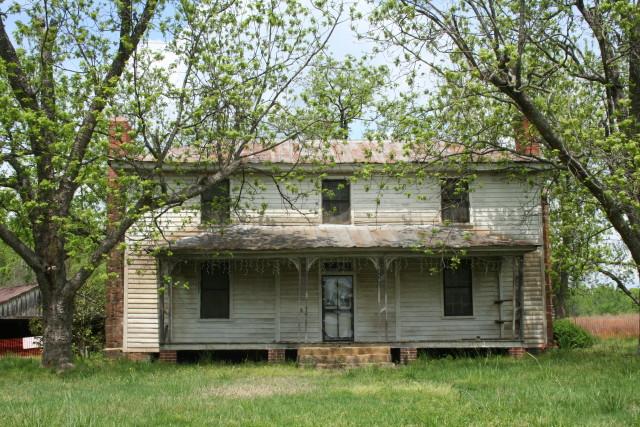 Preservation Durham, 2012