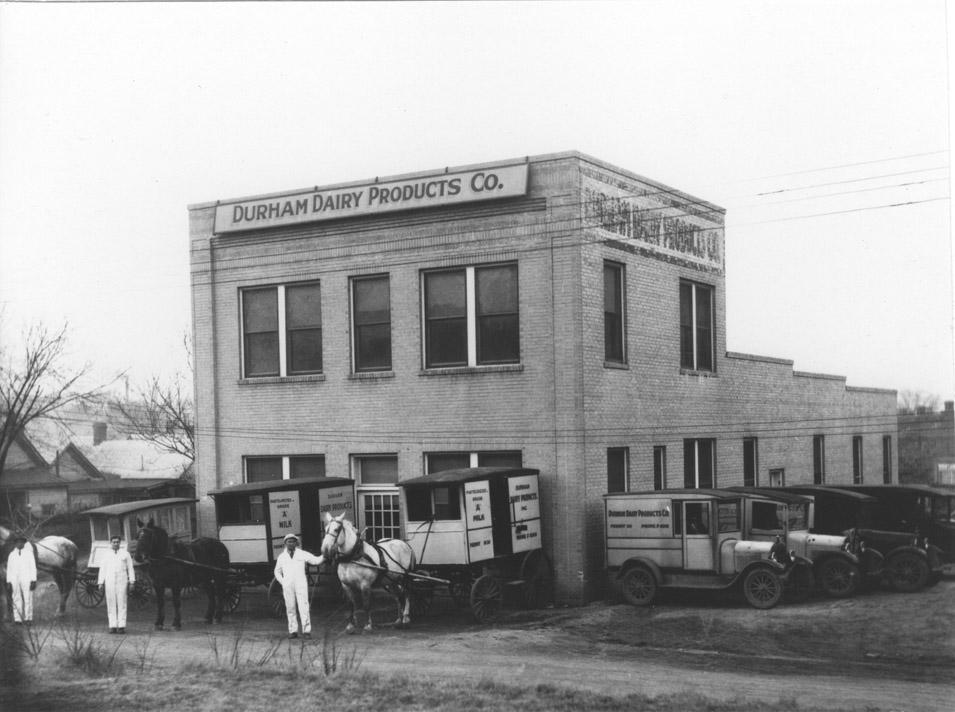 (Courtesy Durham County Library / North Carolina Collection)

I can't help but quote from the quirky little book "Durham and Her People" about Durham Dairy Products:

"Durham's era of modern dairy service started January 10, 1927, when Durham Dairy products made its first delivery. Almost overnight the community began a march of dairy progress which today rates as 'outstanding' in the South."

I'm not sure how one defines "dairy progress" (milk -> yogurt?) but you can get a sense that milk delivery was a big deal - and why not? Someone showing up at your doorstep in the city with fresh milk for the morning? What a modern convenience for city folk.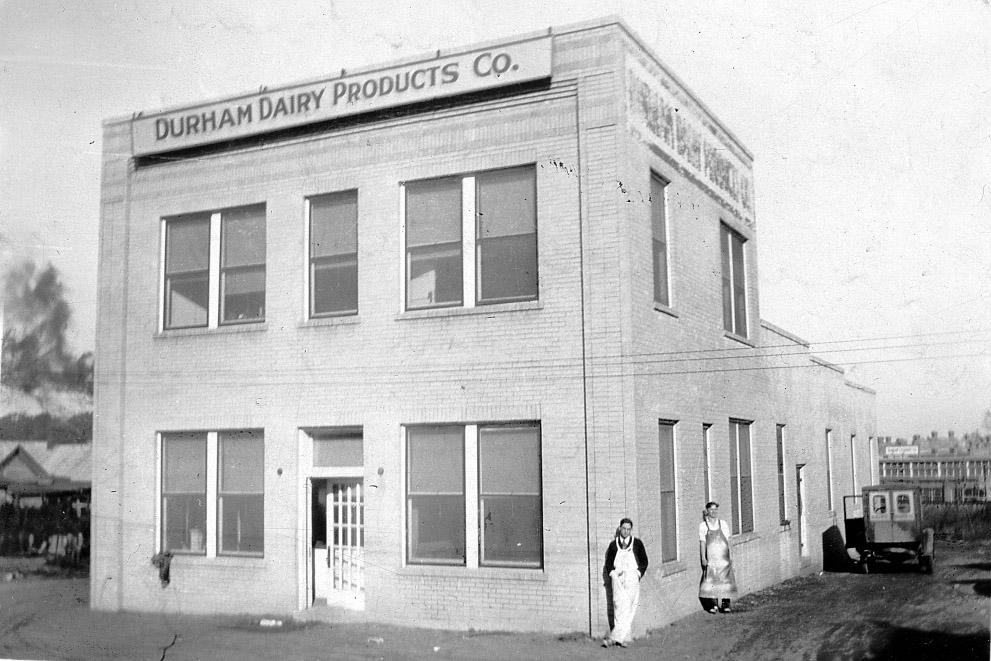 Durham Dairy, 1930s
(Courtesy Gladys Glenn)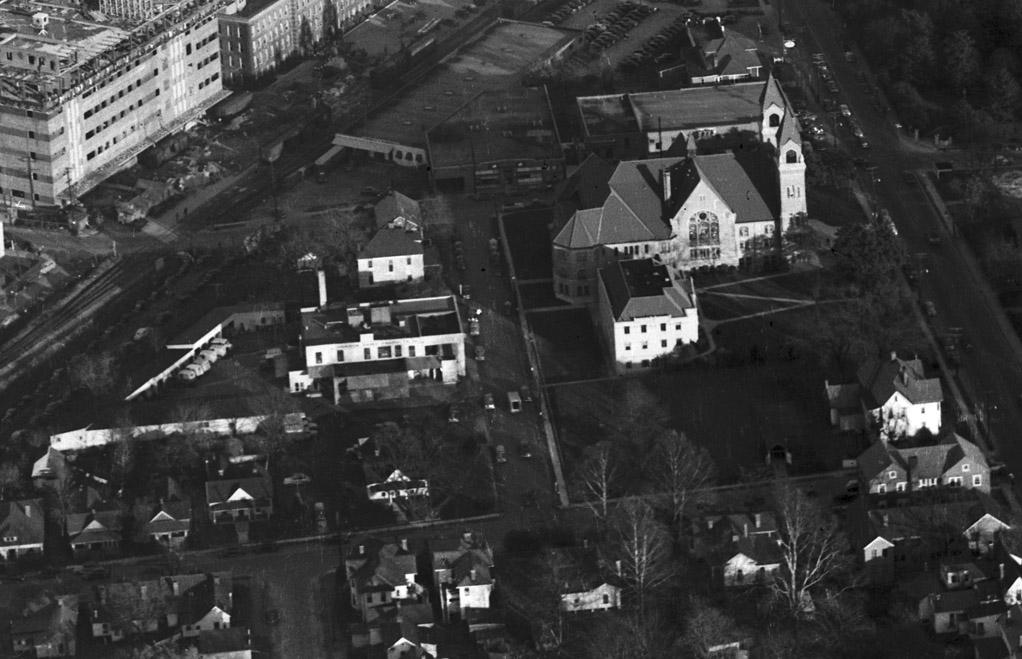 Looking east, 1948, at Durham Dairy on Memorial Street, with milk trucks parked at the back of the lot.
(Courtesy The Herald-Sun Newspaper



Durham Dairy, 1949.

The book goes on to note that Durham had been pining for "dairy service" and the Chamber of Commerce casting about to try to find some "experienced dairymen". Through the recruiting efforts of ET Rollins (of the Herald Sun) and RE Dillard ("agriculture leader") they were able to recruit CB Martin and VJ Ashbaugh, both graduates of the dairy school at Cornell University.

Durham Dairy appears to have kept going strong into the 1960s, and the building, at least, was still around in 1964. However, milk delivery had started to decline with changing shopping patterns and the rise of supermarkets, widespread car use, etc.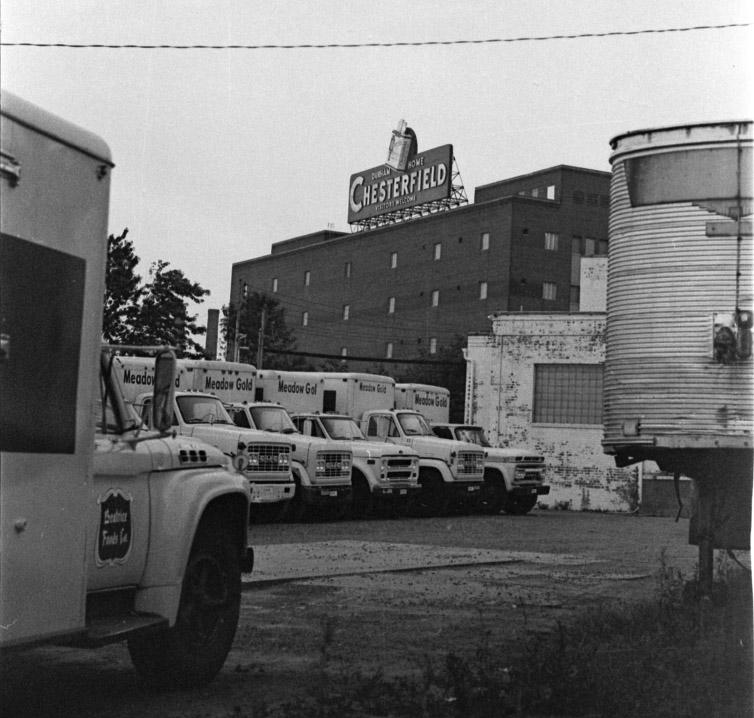 Durham Dairy trucks, 1971
(Courtesy Karl Stauber)

I'm not sure when the building was demolished, although it seems to have been gone by the 1980s - it could have been torn down much earlier - I just don't have documentation. It's now a parking lot for Duke Memorial Methodist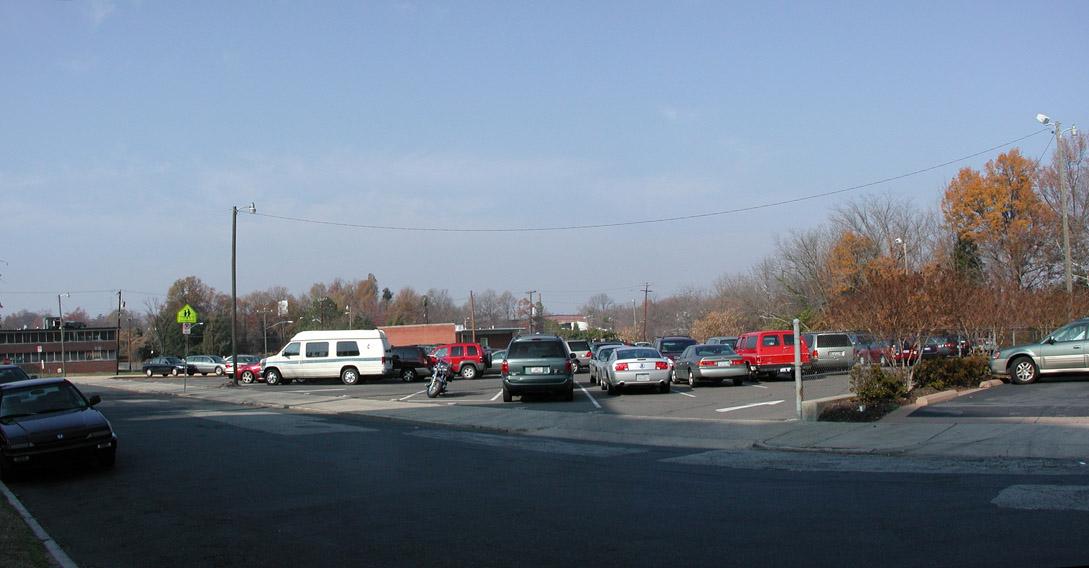 Looking northwest from Memorial Street, 12.09.07