DURHAM BUGGY COMPANY / NEWPORT LUMBER COMPANY
Manufacturer of the "Bull" and "Durham" buggies, repurposed as a lumber company when buggies were replaced by automobiles. Long destroyed.
In tours
Last updated
Tue, 07/12/2011 - 10:28pm by gary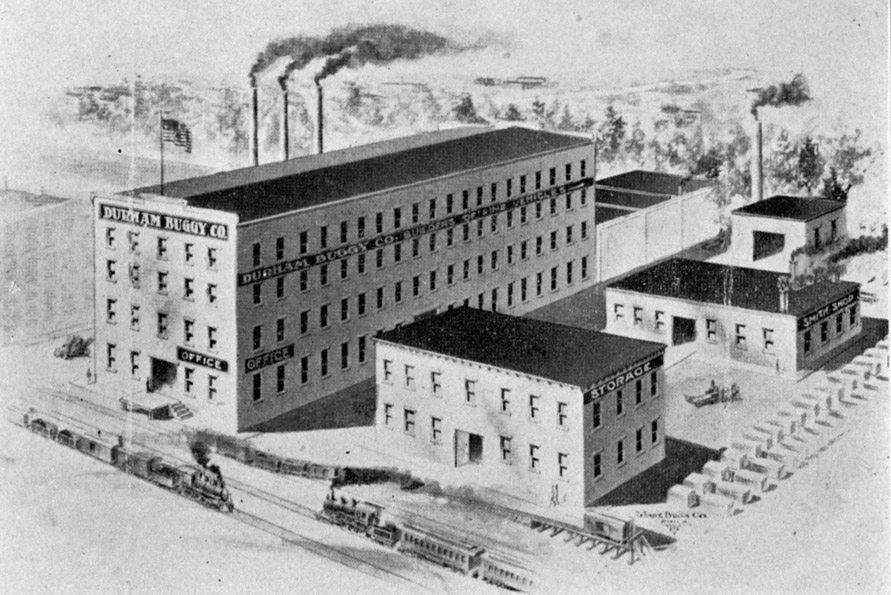 Durham Buggy Company, 1910
From <i>Durham Illustrated</i>, 1910
<i>Durham is looked to by people of the Southern States for many of their manufactured articles, and the output of the Durham factories stands high in comparison with that of other points. One well known concern of this city which does much to build up this reputation is the Durham Buggy Co., Inc., makers of the famed "Bull" and "Durham" buggies. This company was organized and incorporated in 1906, with a capital stock of $125,000.00. They built a complete factory in the east end of the city and began the making of buggies and carriages. The main building of the plant is three stories in height and 60 by 160 feet in dimensions. In connection with this building is a one-story blacksmith shop and a two-story stock-room. The entire plant is equipped vvith most modern wood and iron working machinery, and employment is given to a staff of fifty expert mechanics and assistants. The output of this plant is about five thousand buggies a year, and these are sold throughout the entire country, principally in the Southern States, where the "Bull" and "Durham" buggies are well known as goods properly made, of first- class materials. Those are the two points absolutely insisted upon in this factory- quality of material and the best of workmanship. This accounts for the lasting durability and the general satisfaction given to all customers, and for the steady increase in the demand made by the public for the "Bull" and "Durham" buggies. The officers of the company are: President, Sidney W. Minor; Vice-President, Frank L. Fuller; Secretary-Treasurer, William T. Minor; General Manager, H. H. Goodall. these gentlemen are all weIl known in local circles as business men of large interests and with the prosperity of Durham at heart. They are strong believers in her future growth as a manufacturing center and are doing their share towards her advancement by building up such an important industry as the Durham Buggy Company. </i>
By 1937, the Newport Lumber Company had displaced the Durham Buggy Company, evidently utilizing the same buildings.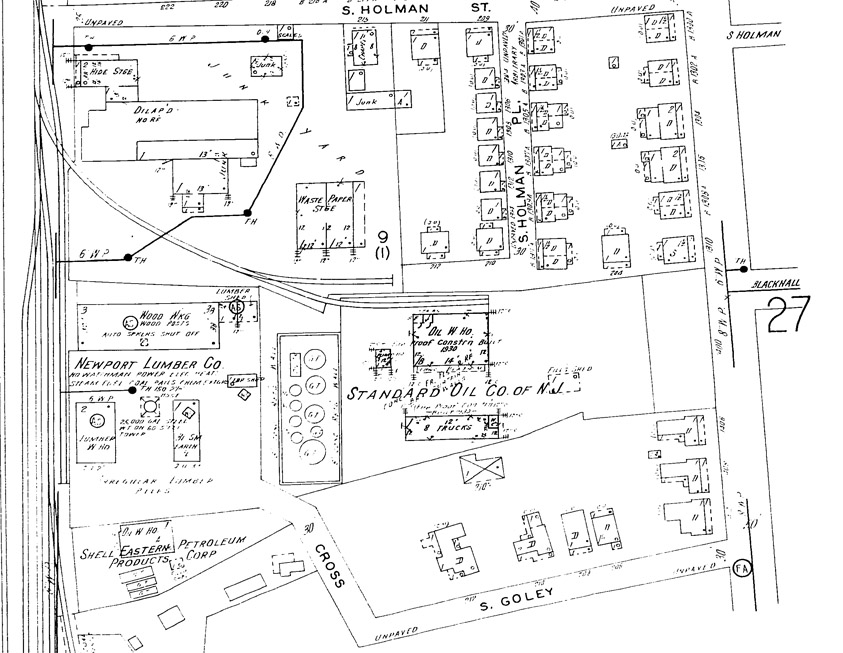 1937 Sanborn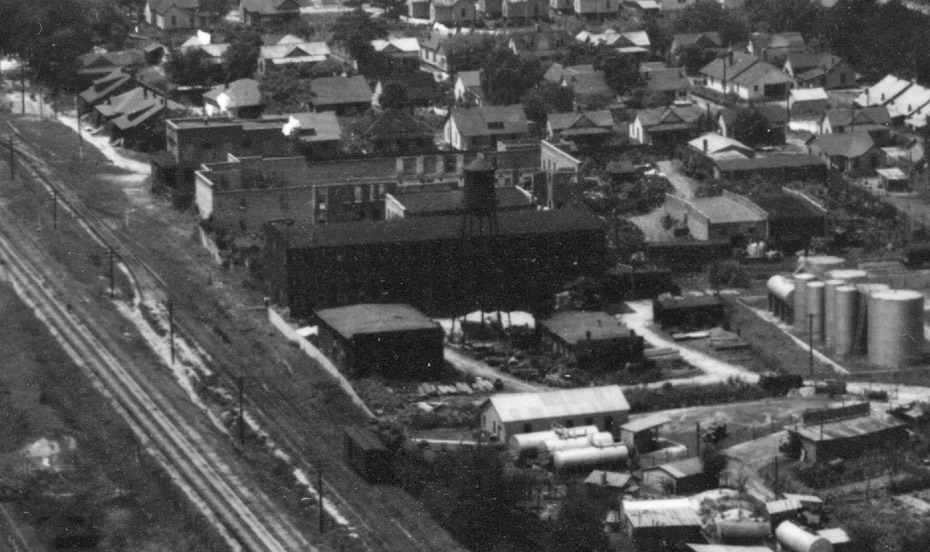 Durham Buggy Company Buildings - Newport Lumber Co, 1940s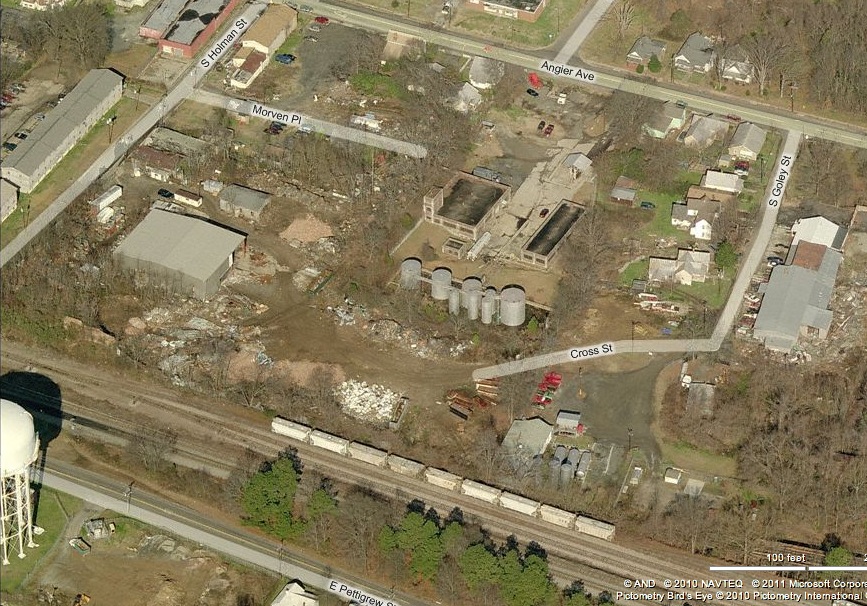 SIte of Durham Buggy Company, 05.15.11