Built in ~1938, the Durham Baking Company seems to have been a wholesale production facility, and possibly the Merita Bread Company production facility.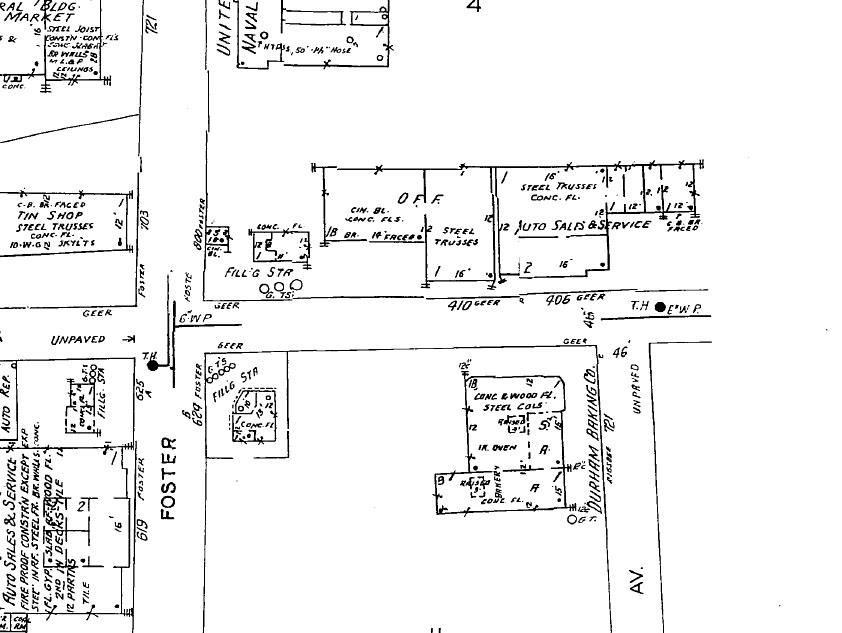 1950 Sanborn map of Rigsbee and West Geer Streets.

Although sources are sketchy, it sounds as if a fire in the baking company building may have resulted in the exit of bread production. Regardless, in the late 1950s, Weeks Motor Company moved from across the street to this building.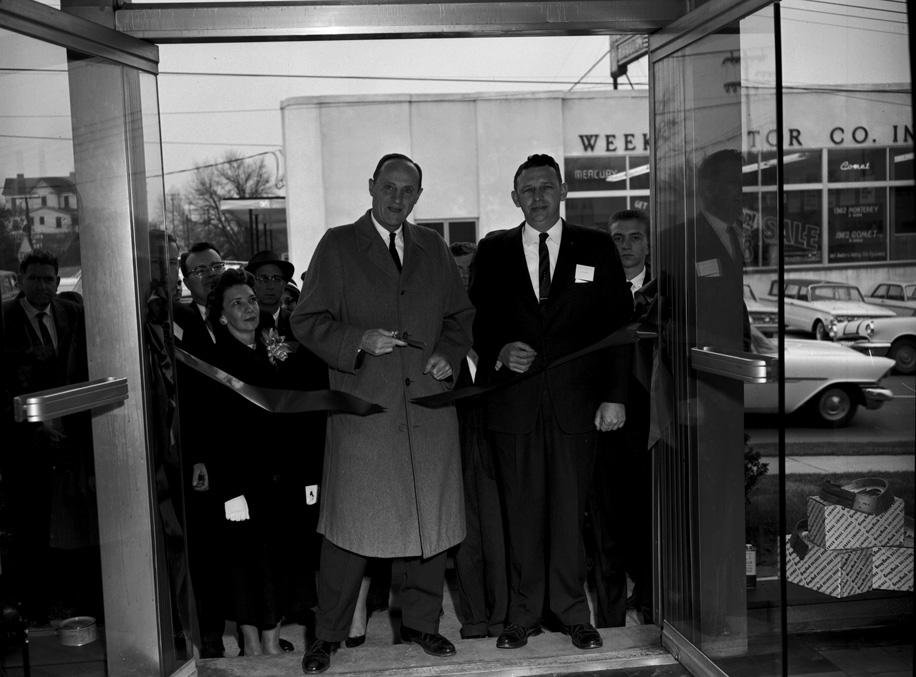 Photo of the grand opening of Hutchins Auto Supply, with the Weeks Motor Co. in the background, 02.13.62.
(Courtesy The Herald-Sun Newspaper)

At some point in the late 1960s or early 1970s, the dealership seems to have become the Weeks-Allen Lincoln Mercury dealership. By 1975, the dealership sold their business to Bradley-Lincoln Mercury, and moved to the former Uzzle Cadillac dealership at Foster and West Geer.

During the ~late 1980s-early 1990s, Triangle Limo Service utilized this location.

Today, it appears to sit empty and a bit overgrown, and apparently suffers from an underabundance of affection.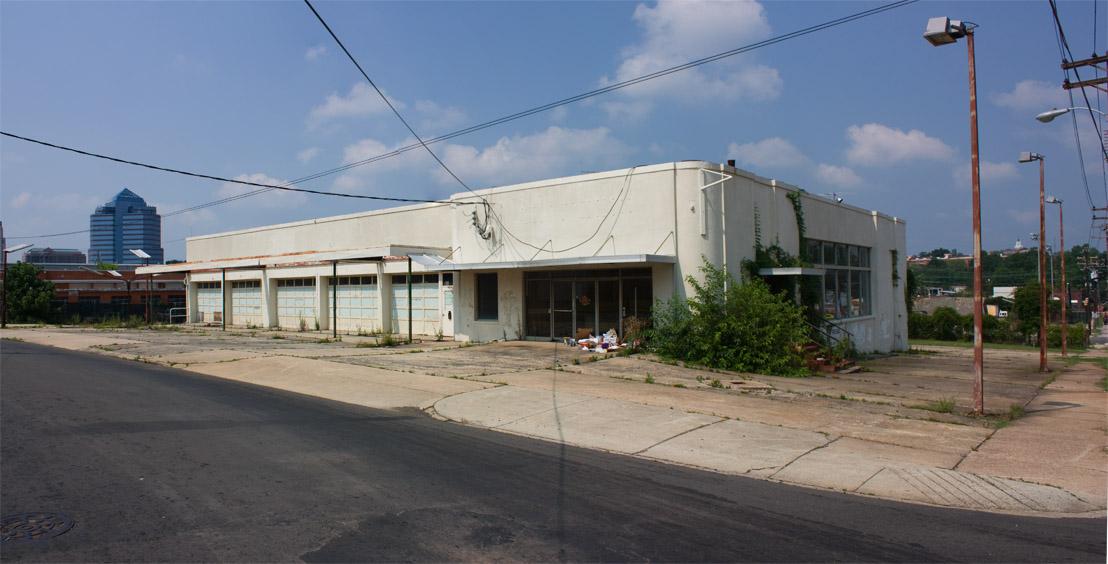 Looking southwest from West Geer St. and Rigsbee Ave., 07.12.08.

It's yet another great mid-20th century building that I hope survives on West Geer Street. This corridor has the bones to be an epicenter of activity from the DAP to Old North Durham. There is plenty of dead space around these buildings that could be used for new construction, without destroying the fabric that is here.

Update: As of Summer 2010, this building is, fortunately, under renovation to become a live music venue. Initially named "The Geer", the principals have evidently decided to further honor the history of the building by naming the club "Motorco Music Hall."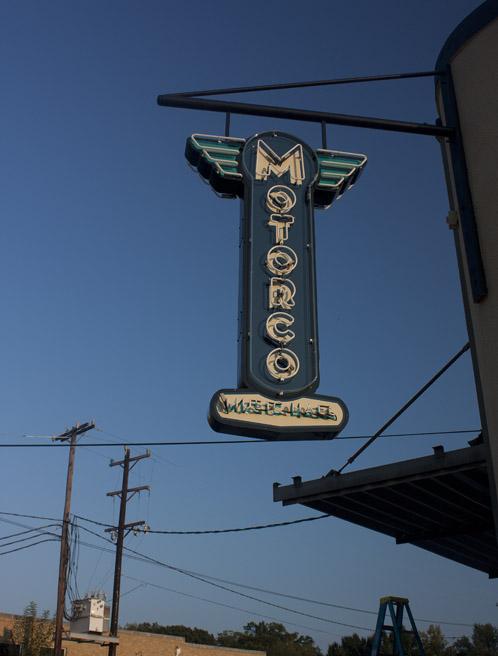 Freshly hung sign, 08.25.10

The music club opened in September, 2010, continuing a 2009-10 resurgence in the Durham Central Park / Geer St. Corridor area.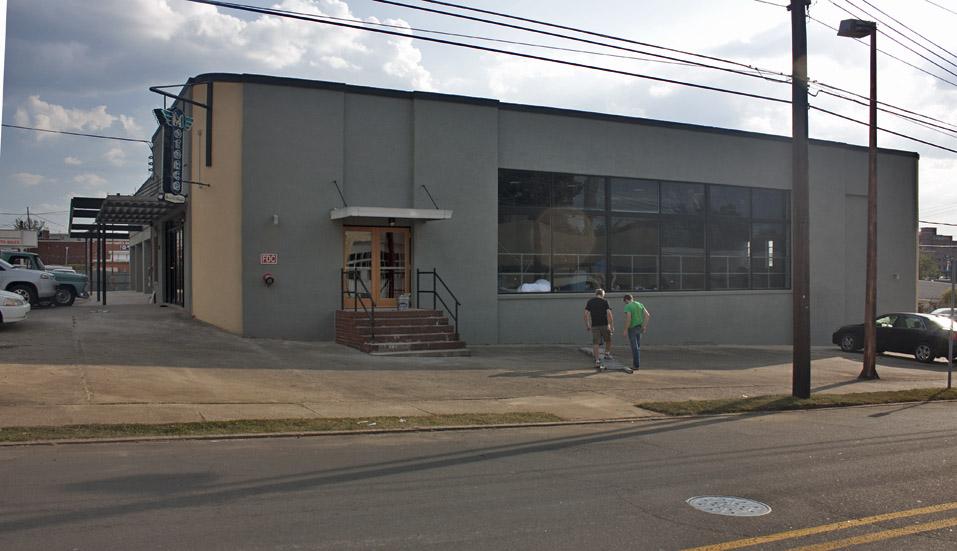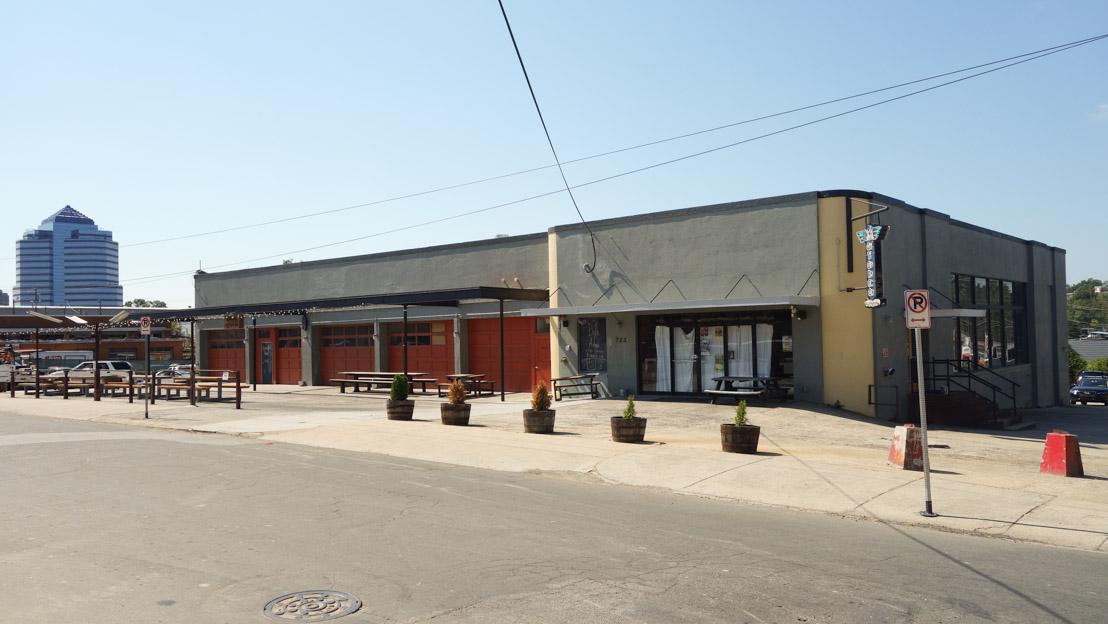 10.1.13 - Although closed during weekdays, the "Garage Bar" is currently undergoing additional renevation - it's getting a kitchen.
Photo by Andrius Benokraitis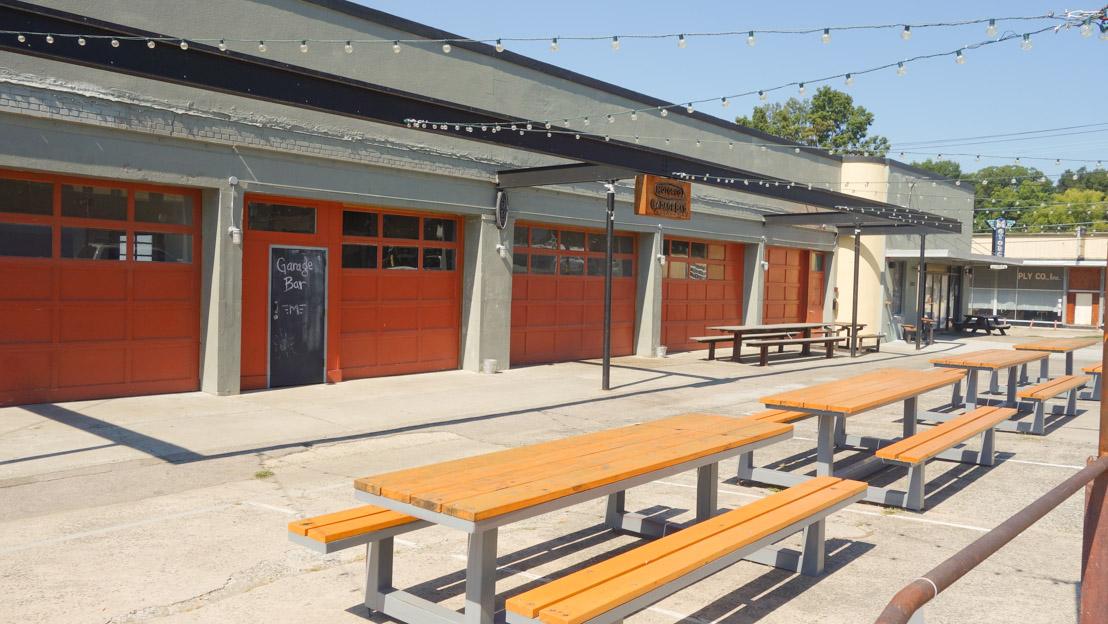 10.1.13 - parking lot converted into outdoor seating as well
Photo by Andrius Benokraitis

36.003508 -78.900308