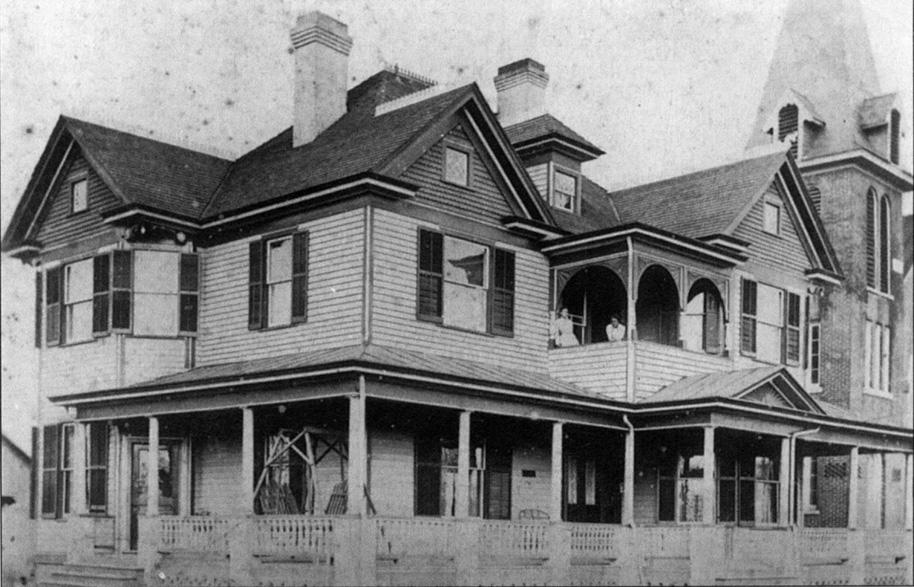 Aaron Moore House, ~1910. The unremodeled White Rock Baptist Church is in the background.
From "Durham's Hayti" by Andre Vann

Dr. Aaron Moore was the first African-American physician in Durham. Born in 1863 to free African-American, land-owning parents in Elkton, NC, he came to Durham in 1888, after graduation from Medical School at Shaw University in Raleigh. He was a preeminent force in building the foundations of Hayti and a strong African-American community in Durham.

Moore was the principal mover behind the establishment of Lincoln Hospital. When George Watts considered adding a wing for African-Americans to the Watts Hospital in the late 1890s , Moore evidently persuaded Watts that the African-American community needed its own hospital, where African-American physicians could minister to their patients. Watts conveyed Moore's sentiments to the Duke family, who agreed to fund the construction of a hospital at the corner of Cozart Street/Alley and Proctor Street. The cornerstone of the original Lincoln Hospital was laid on July 4, 1901.

Moore was superintendent of the hospital, as well as treasurer and medical director of North Carolina Mutual. He was a principal in the founding of the Bull City Drug Company and Mechanics and Farmers' Bank.

In 1913, Moore founded a Sunday School library at White Rock Baptist Church which would, in 1919, become the "Durham Colored Library", later the Stanford Warren Library. He is noted to have been a member of the "Masons and the Pythians [and to have] traveled to Cuba, Hayti, and Puerto Rico."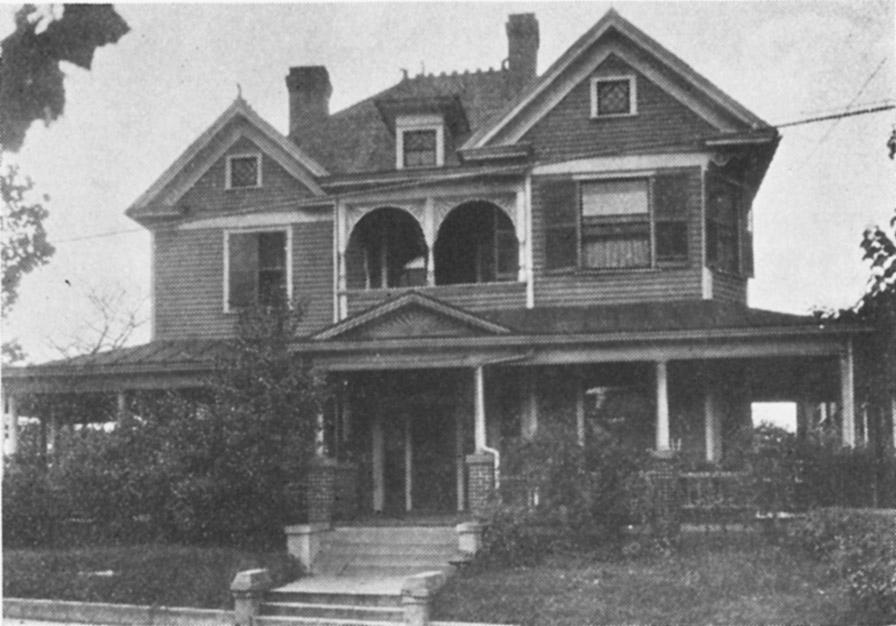 Moore house, 1922.
(Courtesy Duke Rare Book and Manuscript Collection. Scanned by Digital Durham.)

After the death of John Merrick in 1919, Moore served as president of North Carolina Mutual until his own death in 1923.

The house at 606 Fayetteville continued to be occupied by Dr. Moore's widow, Cottie Dancy Moore, until her death. Sometime between 1948 and 1954, the house became a part of the White Rock Baptist Church 'campus'.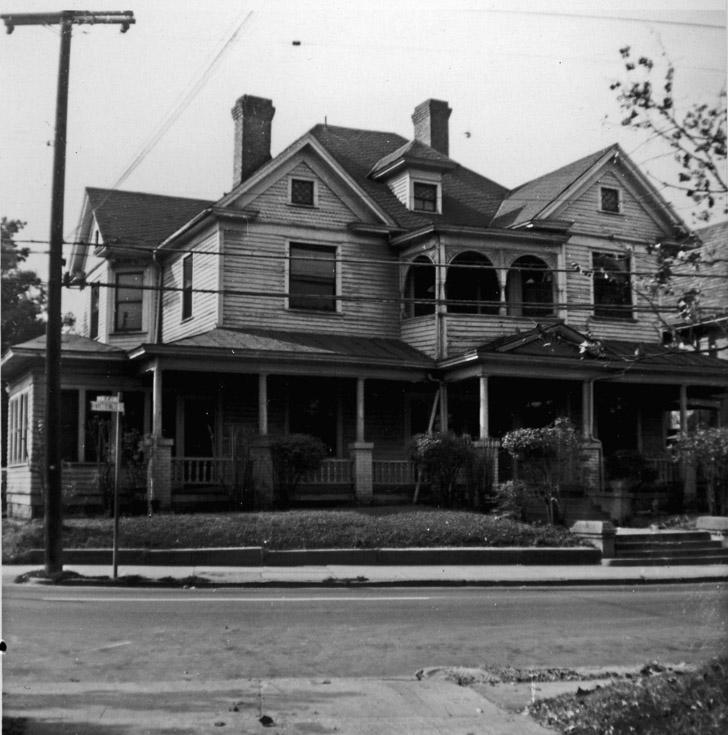 606 Fayetteville St., 1962.
(Courtesy Durham County Library / North Carolina Collection.)

Along with White Rock Baptist Church, 606 Fayetteville was torn down in 1967 by the urban renewal program. Its present-day location would be on no-man's-land between the eastbound freeway on-ramp and the northern end of 'Old' Fayetteville St.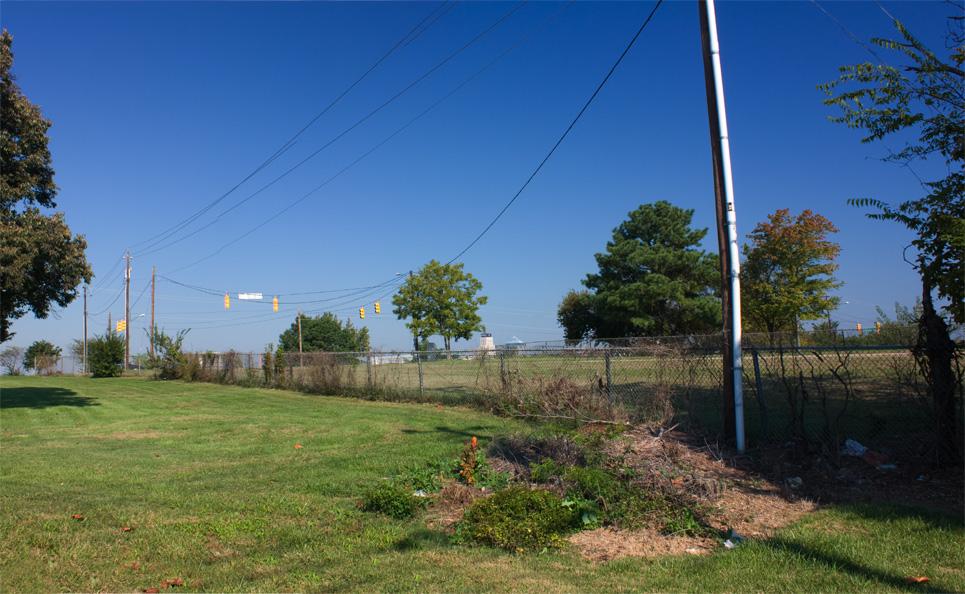 Looking northwest, 10.08.08. The present-day fence would run through the middle of the house.

Find this spot on a Google Map

35.986964 -78.897197