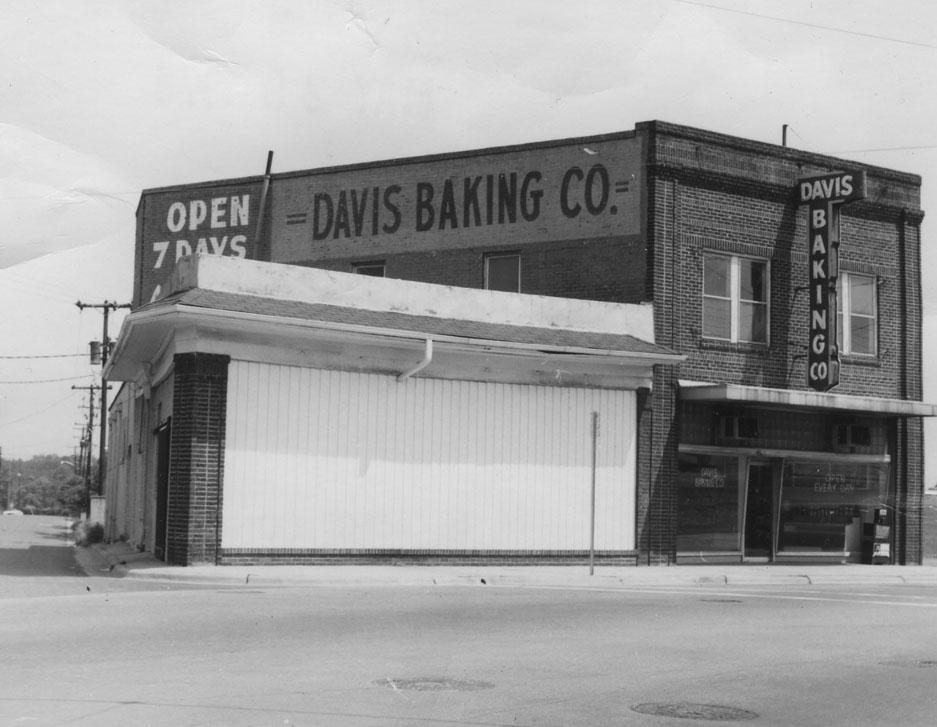 Looking north, 1978
(Courtesy Robby Delius)

The Davis Baking Company building was originally built in the late 1920s by Cary and Charlie Crutchfield, who operated a dairy in southwest Durham. A gas station was constructed soon thereafter on the corner, and the two-story building was occupied by the Lakewood Barber Shop.

In the 1940s, the Davis Baking Company bought the two-story building and the gas station and enclosed the gas station to make a 1-story 'wing' off of the main building.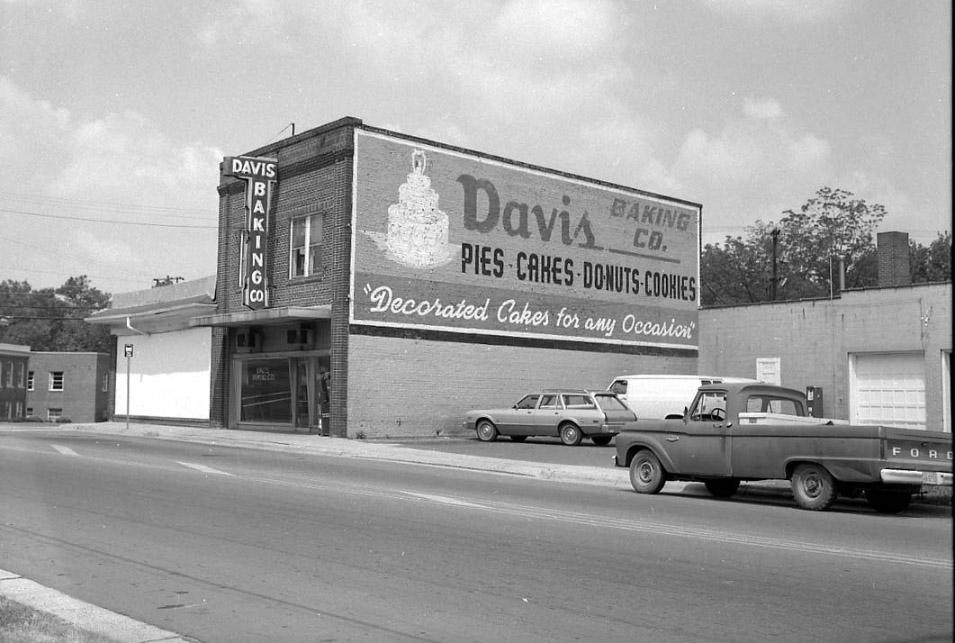 Davis Baking Co., May 1978
(Courtesy Robby Delius)

The Davis Baking Company operated here for many years. In 1980, they painted their northern and southern walls with a trompe l'oeil mural which made the north side of the building appear to be another large window and awning to travelers headed southwest on Chapel Hill Road.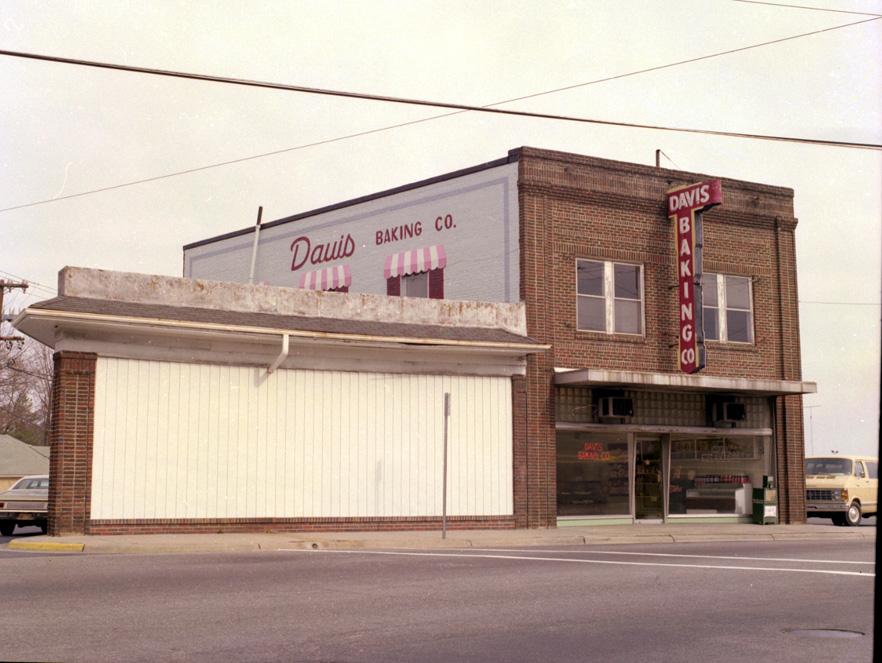 Looking north, 03.01.81
(Courtesy Robby Delius)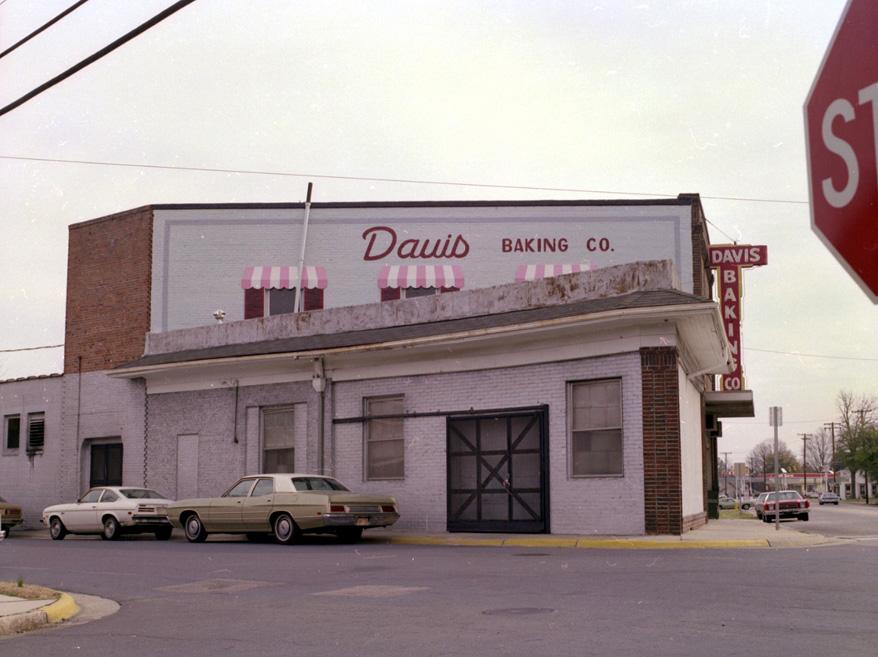 Looking northeast, 03.01.81
(Courtesy Robby Delius)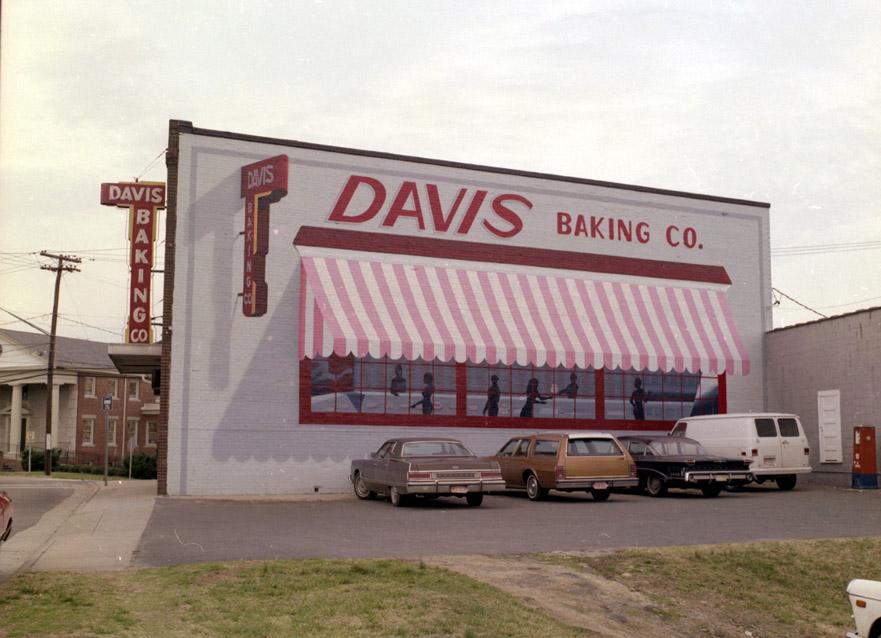 Looking southwest at the mural, 03.01.81
(Courtesy Robby Delius)

I'm not sure when the Davis Baking Co. closed up shop - I think it was sometime in the 1990s, but I'm sure someone can correct me. The main building is now occupied by a Tienda, I think. The murals on the sides are quite faded and indistinguishable at this point, but I'm glad the big vertical sign remains out front.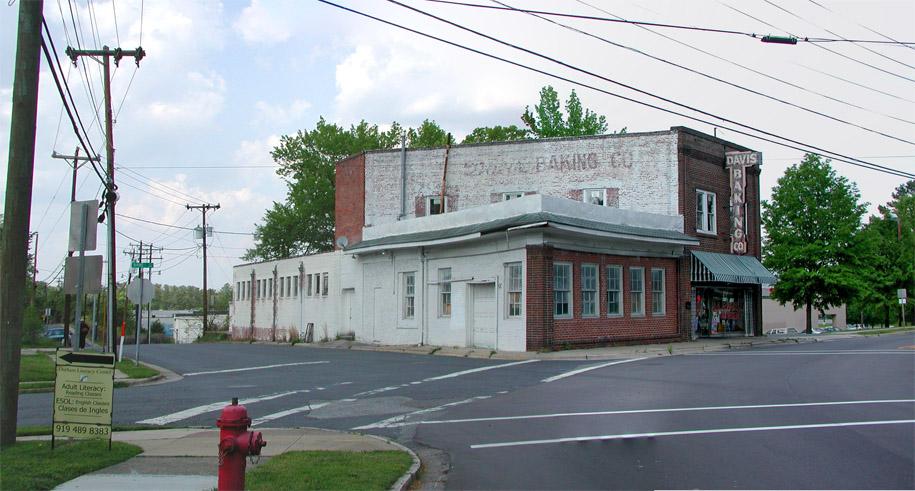 Looking northeast, 04.26.08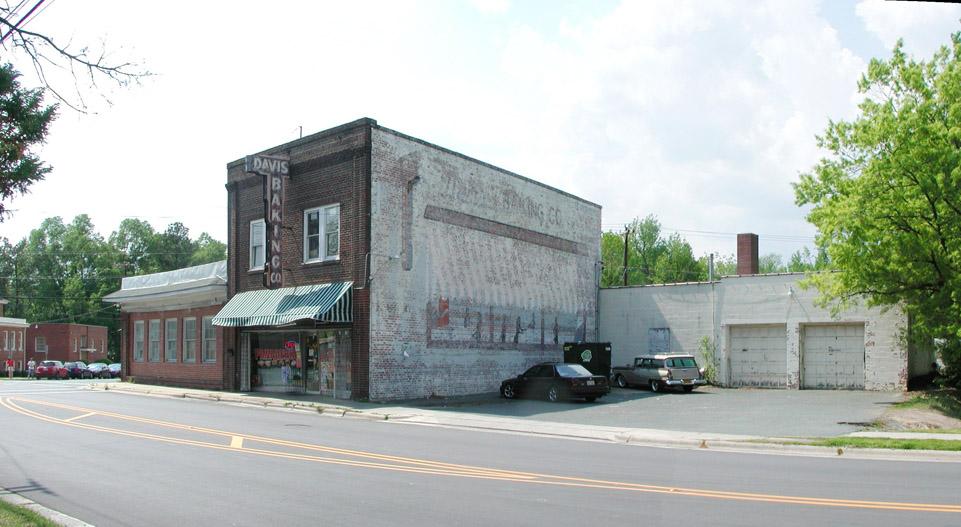 Looking west, 04.26.08

But these buildings remain a testament to the power of the right mass of architecture on the right spot. Part of the charm, interest - however you want to define it - of this building results from its position at the curve of Chapel Hill Road, and the way it addresses the road (the angle of the facade, the proportions of the building.) This kind of thinking about site and about buildings - how does it look from two blocks away? - is too often lost in newer development in favor of creating insularity.
People may insist that some urban road needs to be widened to some ungodly number of lanes to supposedly bring economic development (false) or speed up traffic (false.) But the natural instinct is then to turn all of the buildings and development away from that ugly road, and place the big asphalt parking lots there.

The result looks nothing like the simple beauty of the Davis Baking Co. buildings; but for some reason we can't seem to grasp the value of this in the way that we do big roads and endlessly metastasizing parking lots.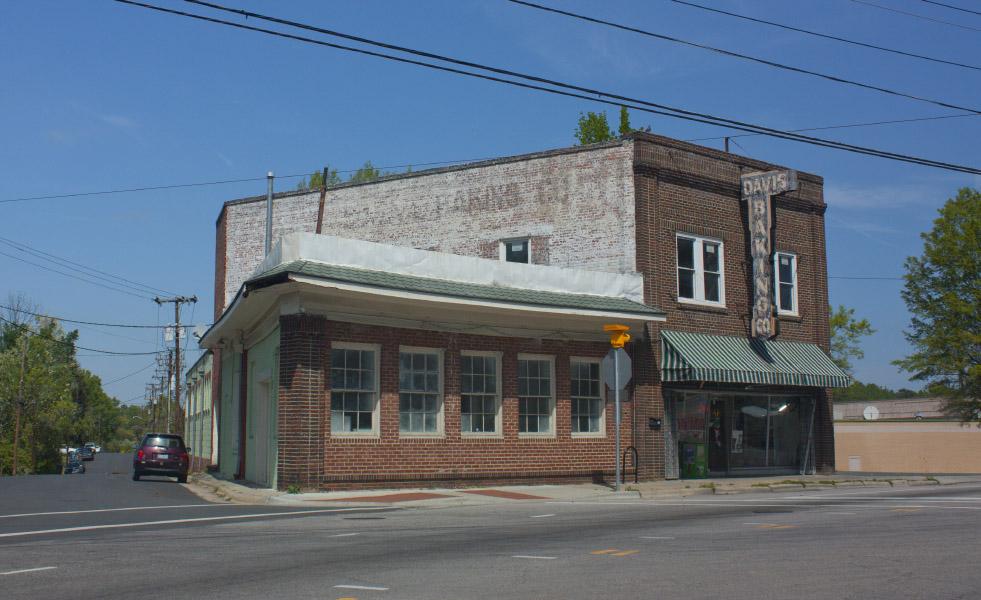 04.03.12 (G. Kueber)
In 2017, these buildings were renovated to house a new restaurant, The Lakewood.