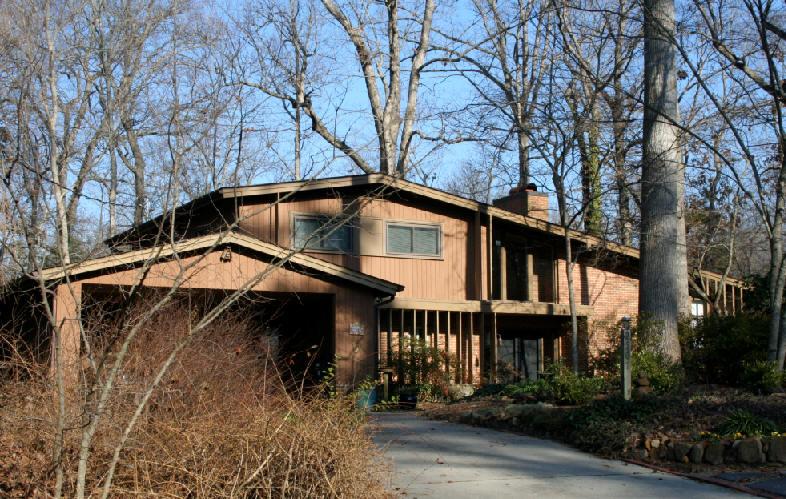 (Photo by Heather Wagner)
This is Plan X-50 by architect Rudolph A. Matern of Jamaica NY.  When Mrs. Bradley died, Mr. Bradley moved out and later remarried.  Was vacant for an extended time. Sold in 1985 to John and Sheryl A. Lubans. Renovation and addition in 1989.  

From Matern plan book.