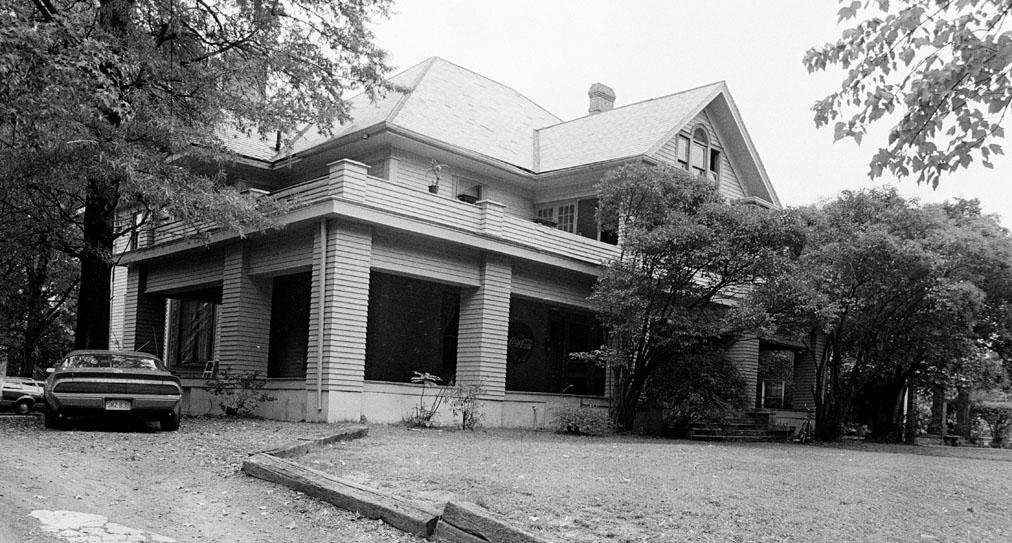 Cranford House, 1980
William Cranford and his wife Nellie built the house at 708 N. Buchanan (now 704) between 1906 and 1911. Cranford was a Greek instructor and philosophy professor at Trinity College, and later Dean of Trinity College.
He and his wife first lived in one of the Faculty Row houses, now located at 1019 W. Trinity. It appears that he and his wife likely moved out of that house by the turn of the century, but it is unclear where they lived from then until occupying the house - the city directories simply list them as "h Trinity Park" or "h 313 Trinity Park" (and I have no idea what that means, but the house was early enough that it may not have had a street address and been built earlier than 1910.)
Cranford was a gentleman farmer as well, and had a barn, chicken house, and fields behind his house, the first on the block. The tale goes that Cranford's cows used to graze on the northern part of the Trinity College campus.
Cranford appears to have died in the mid 1930s, but his wife continued to live in the house until the early 1950s.
It is listed as vacant in 1955, then populated by a series of owners in the 60s and 70s. It became part of the Guy Solie/Trinity Apartments conglomerate in the 1980s. I don't know if it was divided into apartments then or before that time.
In 2007, the house was purchased by Sam and Jo Bailey Wells, who spent 18 months meticulously restoring the house.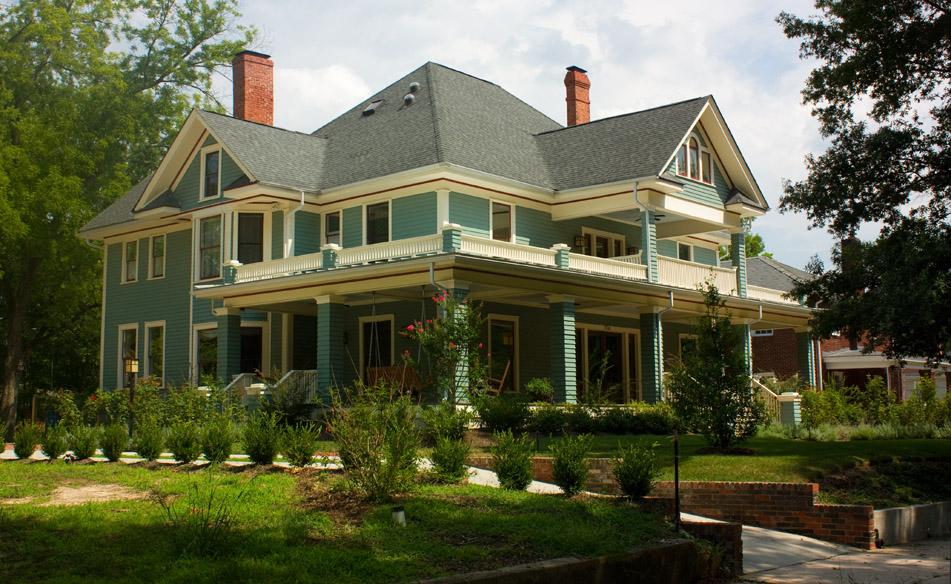 Cranford House, 07.20.10