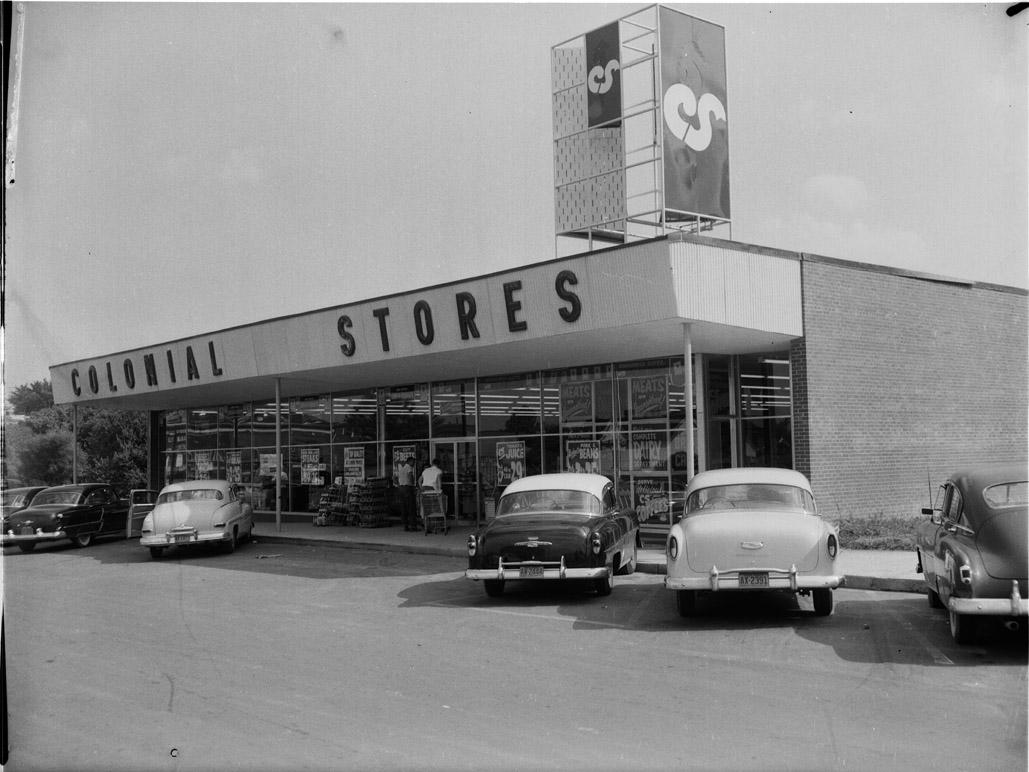 When Julian Carr established the Durham Hosiery Mill No. 1 (above), and the Golden Belt Hosiery Mill, he developed two communities - Edgemont and Morning Glory. At the center of those two communities, he developed a park (seen in the foreground above) with a baseball diamond, gazebo, trees, etc.

This park was the center of the community - a place for kids from nearby Edgemont School to play, a place for the Hosiery Mill baseball team to play games, and simply a gathering place for the community.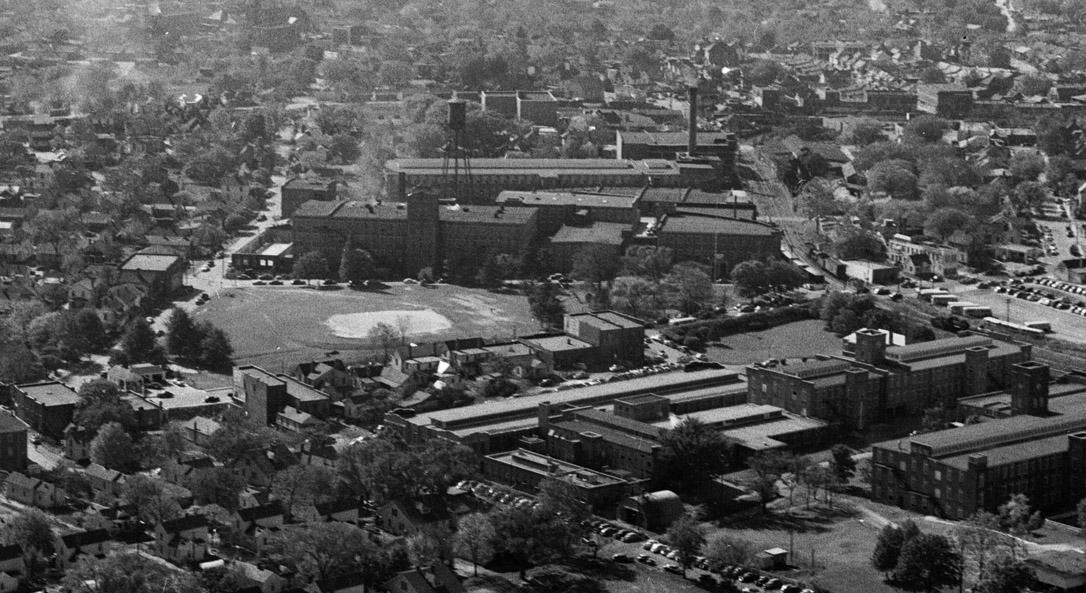 Above, an aerial view from the 1950s looking south. Golden Belt and Morning Glory are in the foreground, as is the back of the Edgemont Commercial district as one moves south. The park and baseball field are in the center, with Hosiery Mills 1 and 6 in the background. (Hayti is visible in the more distant background - this picture also shows how Elm St. - running along the left side of the park - was a major connector between Edgemont and the Fayetteville St. business district.
(Courtesy Herald Sun)

Below, another view of the park from the 1950s, as seen from Mill No. 1. Unfortunately, its days were numbered.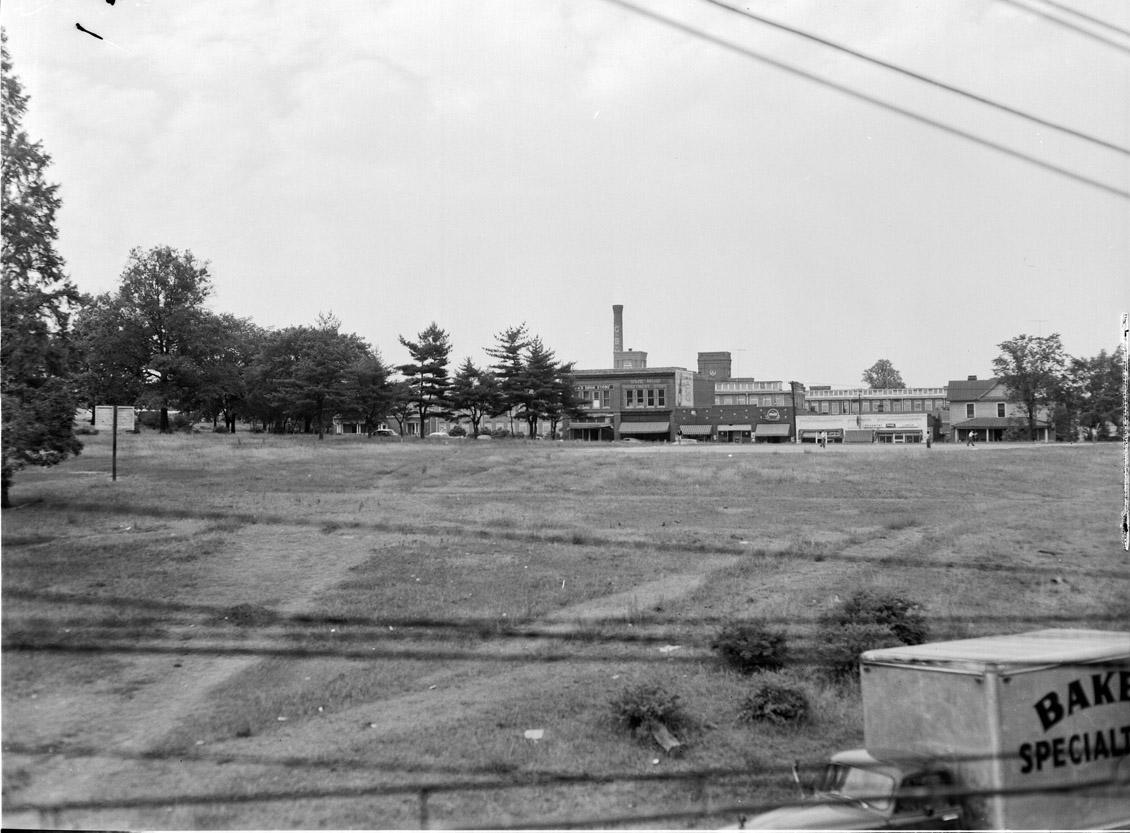 This shot was titled "New Store Under Construction."
(Courtesy Herald Sun)

I posted last week about the growth of supermarkets in the 1950s - not to be outdone by the A&P one block away, Colonial Stores somehow procured the park and turned it into parking and a store.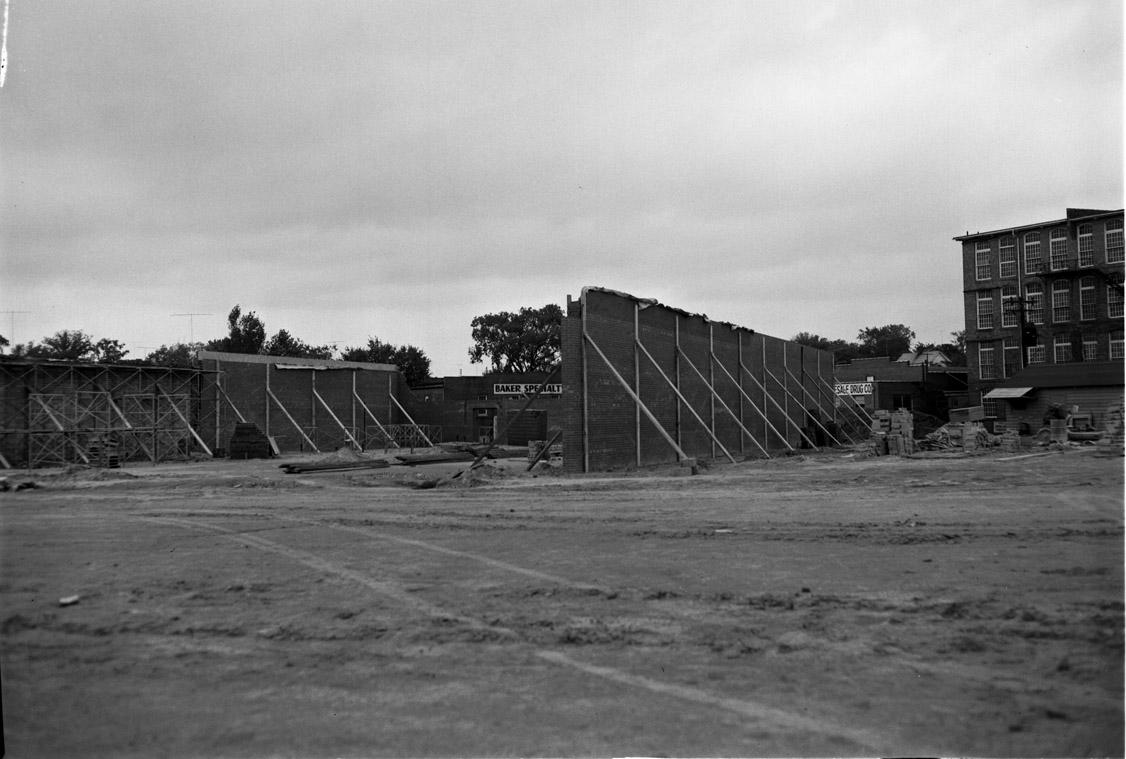 Under Construction.
(Courtesy Herald-Sun)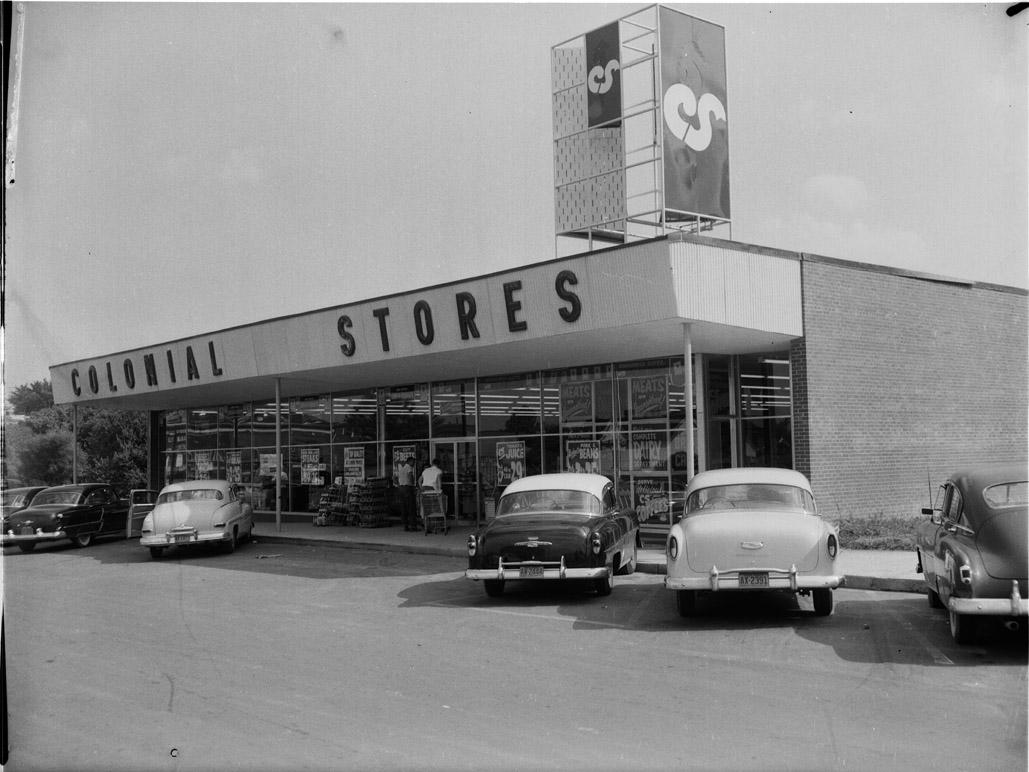 Completed.
(Courtesy Herald-Sun)

The story of this store from the 50s to the 90s is out of my scope of knowledge - when I first came to Durham, it was a Goodwill Store. It was a pretty nasty place - I'd go there to bring clothes, etc. There was a sea of cracked asphalt and a really dingy building. I think this closed down in the late 90s. I wish I had a picture of it.

In a happy ending (because I like to be able to report them occasionally) this bleak space was transformed by the HOPE VI project into a well-designed set of apartments and, once again, public space for the community. Oddly, I never see anyone out here, but I think that will change over time - particularly as the renovation of Golden Belt re-activates the north side of East Main St. with more residents and offices - such that this space will, once again, be the center of the community.




Looking east, 2007.