The northern portion of the site between Morgan, East Chapel Hill, Holland, and Foster Sts. was the site of a city market constructed around 1910. It is unclear if this market replaced the market that had been located in the Academy of Music or supplemented it - it is possible that when the "New Academy of Music" was constructed, the market was relocated to this location.
A couple of aerial photos of this area from 1924-5 are the only pictures I've been able to locate that shows a bit of the market building.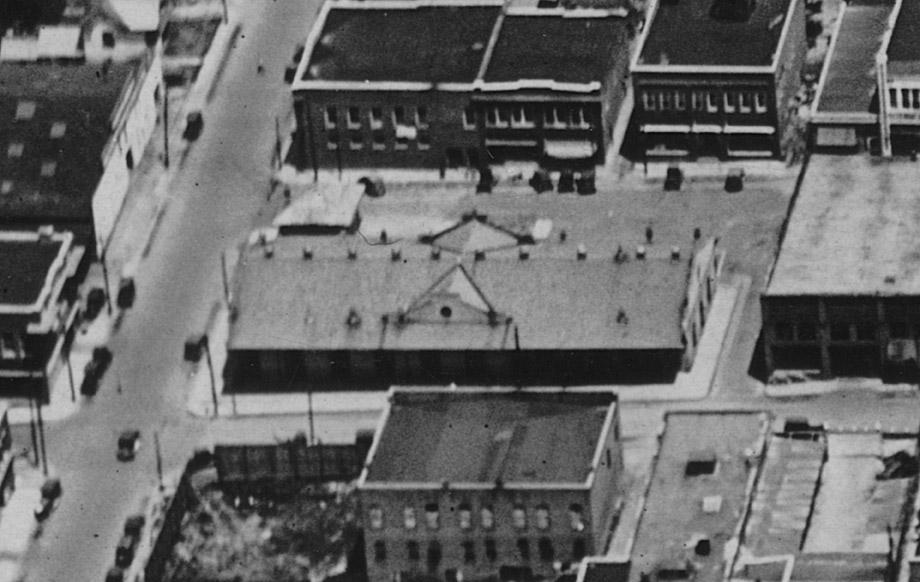 City Market, looking east, 1925. The city scales are the small structure to the left and behind the market building.

Below, a Sanborn map of the site from 1913 - oriented with west at the top. Watkins was later renamed Morgan St., and Ella renamed Holland.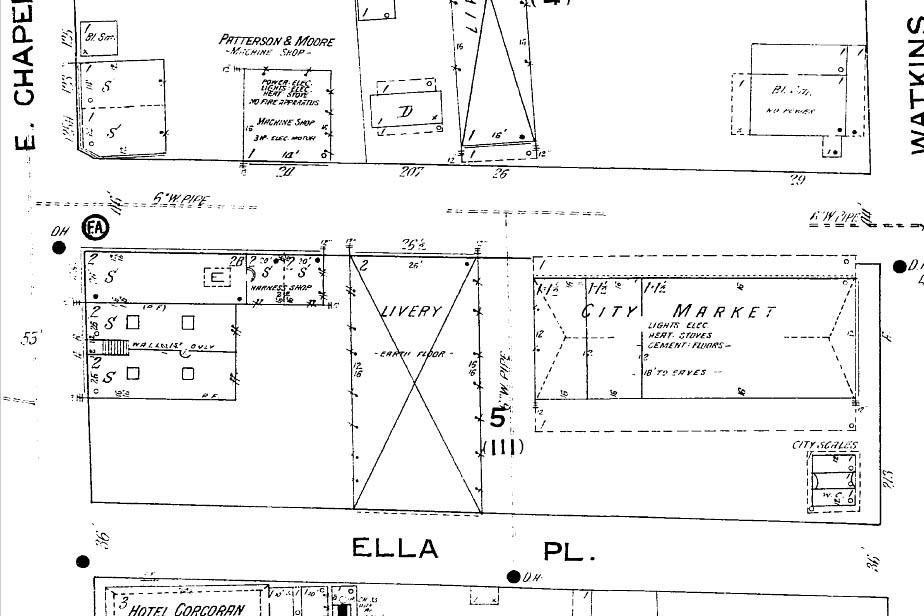 Copyright Sanborn Fire Insurance Company







The Washington Duke hotel, under construction, is at the extreme left. The unique roofline of the DC May company is in the left background on Morgan, and the building at 226 Morgan is to its right (east.) Moving towards the foreground from that building, you can see the large roof of the market building, with an open air bay extending along the entire eastern facade (Holland St.) An interesting - almost Mission style - parapet appears to face Holland St.

From 1935 to 1937, the Durham Armory was built on the same site. It "incorporated elements of the city market", but it is difficult to say how much or how little was included. It was the headquarters for the National Guard in Durham.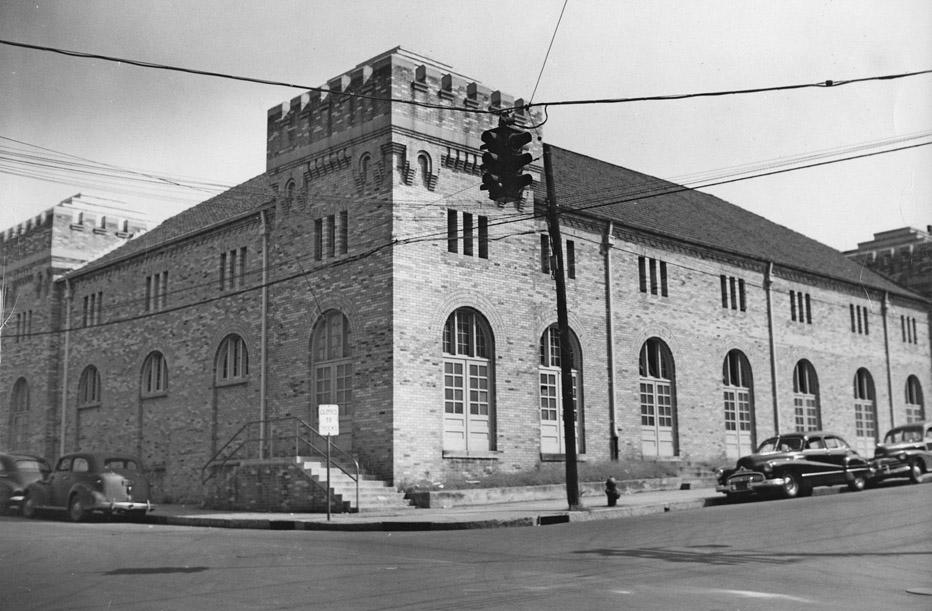 Durham Armory, 1950.
(Courtesy Durham County Library)

In the late 1950s, the National Guard built a new complex at Carroll and Lakewood Sts. The former site was converted to the Durham Central Civic Center.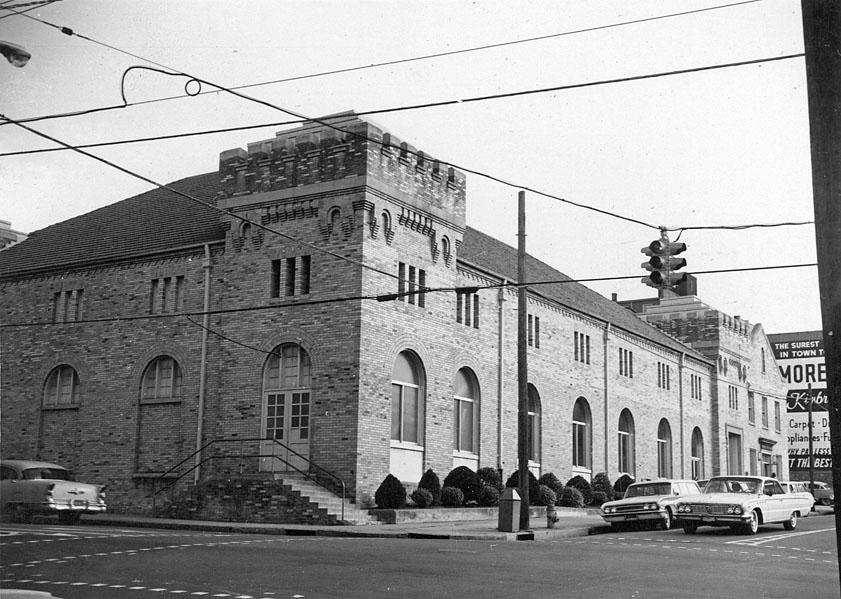 Durham Armory, 1963.
During the 1950s and 1960s, the armory was used for a variety of functions, including dances. Dances would be segregated in time - i.e., there would be 'Black nights' and 'White nights.' White people in their 70s have told me about getting in to sit in the balcony during the 'Black nights' because they wanted to hear the music. Once of these nights was the inspiration for Ernie Barnes' famous painting "the Sugar Shack."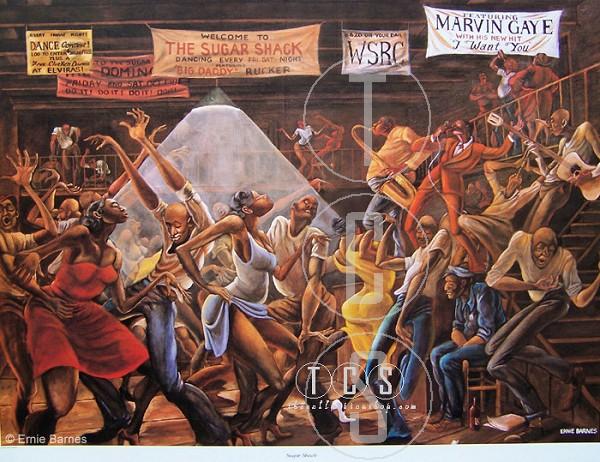 It remains a civic center today, used for dinners, community meetings, fundraisers, parties, etc.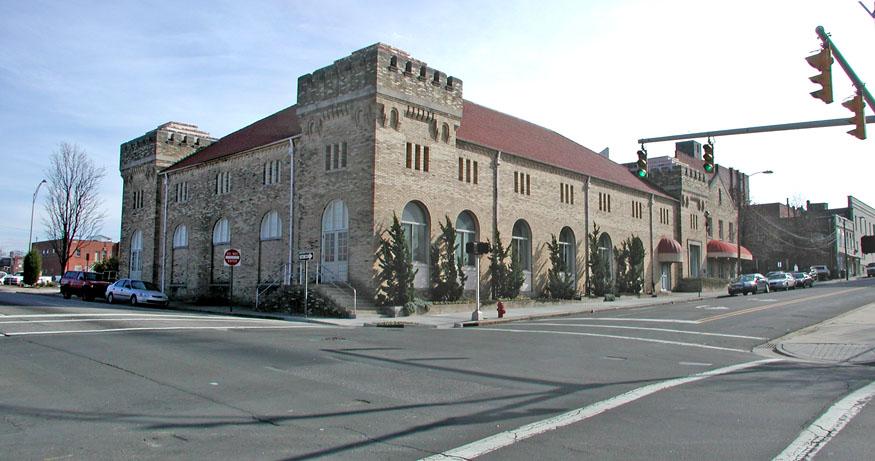 March 2007 (Photo copyright Gary Kueber)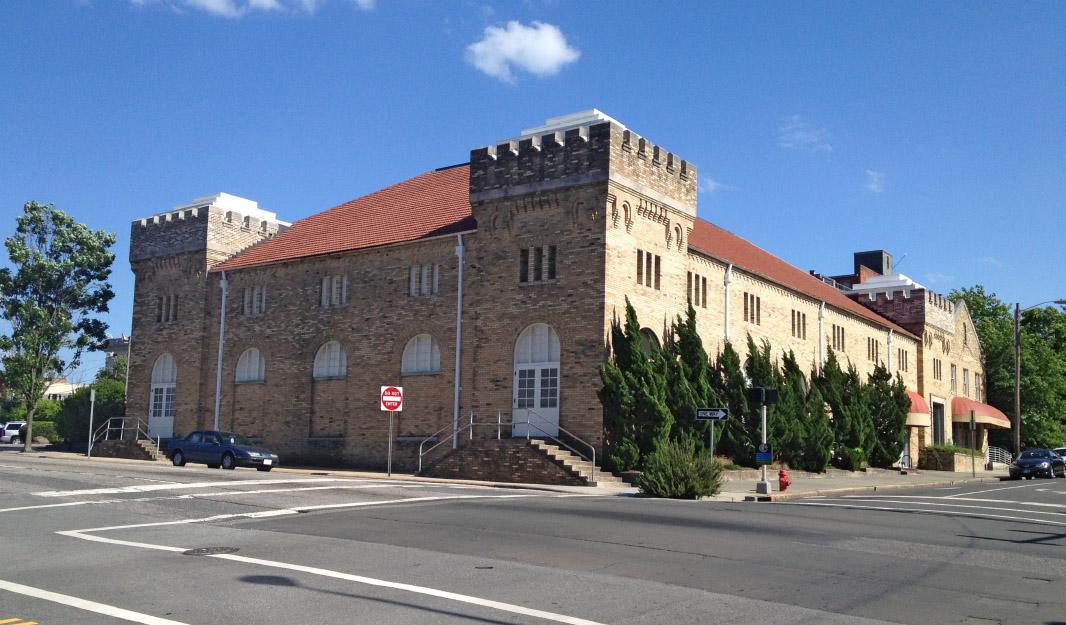 05.12.13 (Photo copyright Gary Kueber)