Charles Allen House, 1939
Charles Allen House
3306 Devon Road, ca. 1939, Contributing Building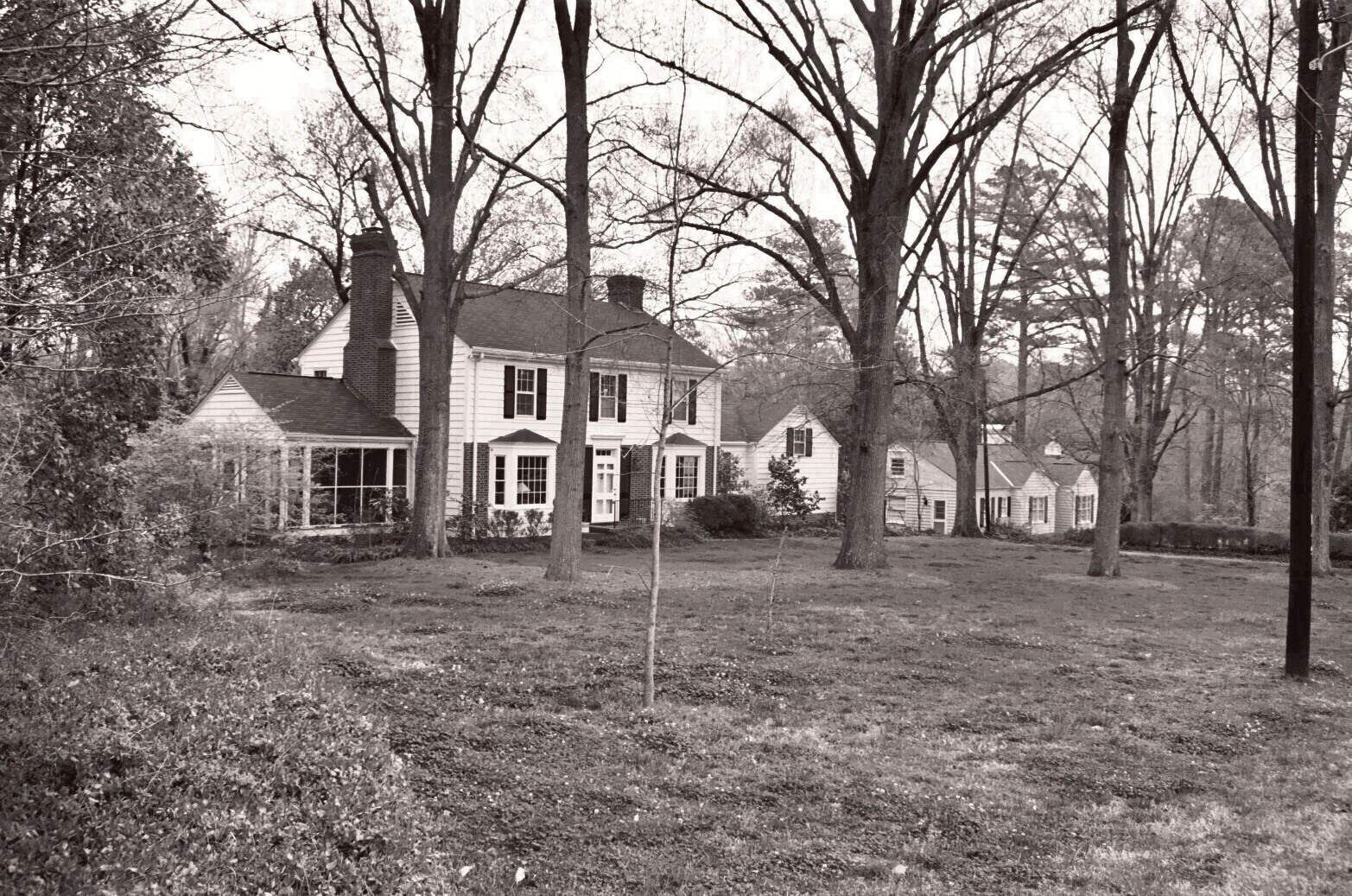 In tours
This building does not appear in any tours yet.
Last updated
Charles Allen House
3306 Devon Road, ca. 1939, Contributing Buildingi
Two-story, side-gabled, brick and aluminum-sided Colonial Revival house with five-panel door and transom at center front entry; fixed multi-lite sash in bay windows at ground-floor facade; 2/2 and 6/6 sash in upper stories; screened porch at west elevation; and gabled hyphen joining house to frontgabled garage at east end. City of Durham records list the construction date as 1939. An owner could not be definitively identified before 1943, when the city directory shows Charles Allen, formerly of  Chelsea Circle, residing on Devon Road. Allen owned the Allen Insurance agency and served as president of the Durham Bond and Mortgage Company.