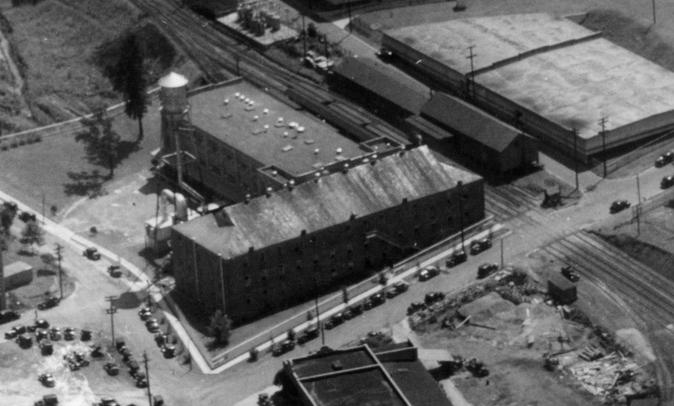 Brodie Duke Warehouse, 1930s
(This particular crop Courtesy the Main Street project at UNC, which pulled it from Endangered Durham without attribution; they did credit the original source, where I scanned the photo. That was done with the kind permission of the Duke Rare Book and Manuscript collection.)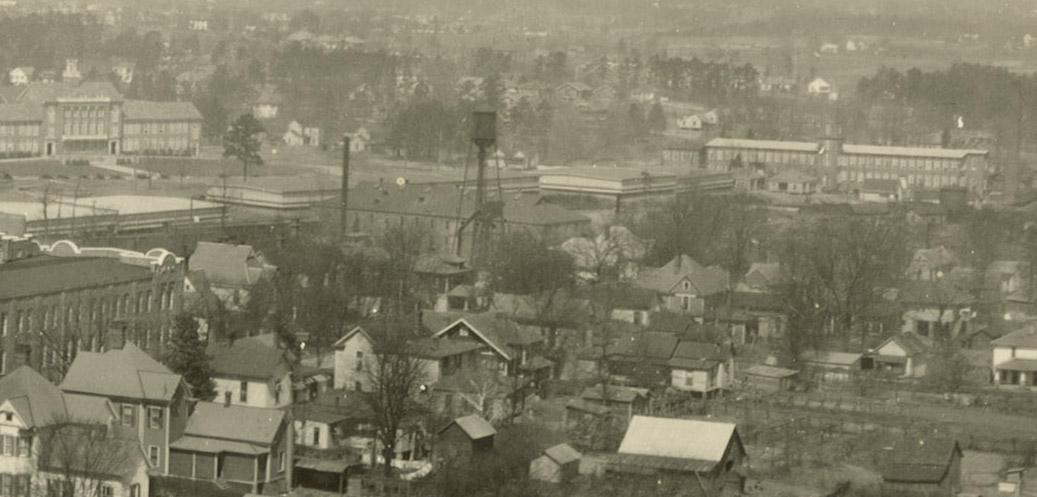 Looking northwest, 1925. The Brodie Duke warehouse is located directly behind the water tower.  Pearl Cotton Mill is the long structure nearer the top right of the photo.
(Courtesy Duke Rare Book and Manuscript Collection)

In 1878, Brodie Duke constructed what is now the oldest warehouse remaining in Durham. Duke had come to Durham in 1869 to set up his tobacco manufacturing business. He constructed a frame building on West Main St. for tobacco production, but, with the growth of his business, needed separate warehousing space. Brodie joined the remaining Duke brothers and his father in business in the late 1870s - it's likely that this warehouse became part of the Duke of Durham tobacco business at the same time.

Brodie built his house ~2 blocks away on a large parcel of land, now occupied by the Durham School of the Arts.

The warehouse became part of the American Tobacco Company, but split with the Liggett and Myers portion of the company after the breakup of the Trust, and was utilized as a tobacco factory rather than a warehouse.

By the 1930s, a north-south oriented addition was built on the south face of the warehouse.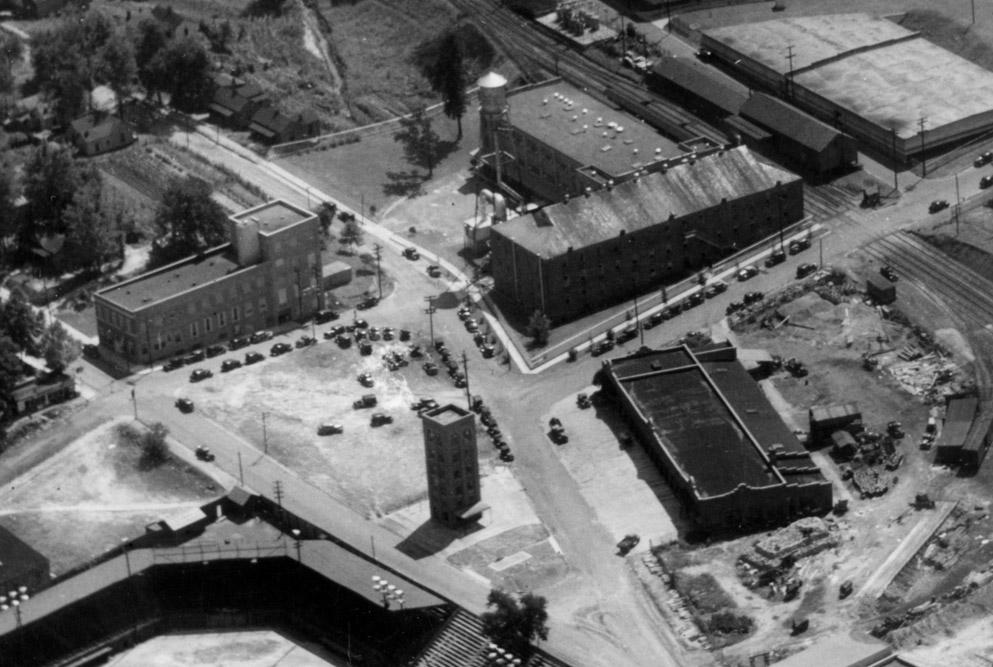 Bird's Eye view, looking southwest, 1930s.
(Courtesy Duke Rare Book and Manuscript Collection)

The warehouse remained in operation throughout the middle of the 20th century.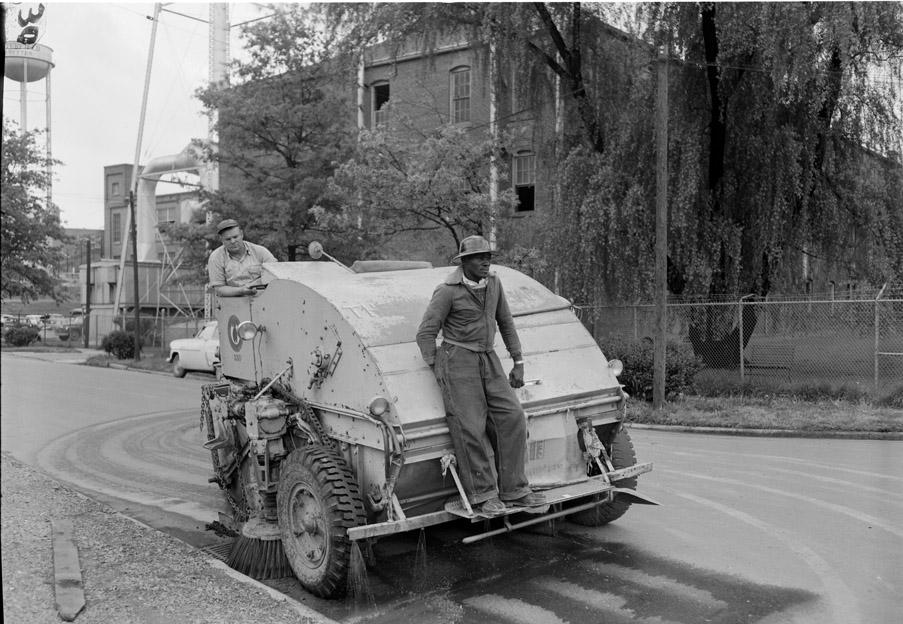 View of the warehouse behind street sweepers, 05.04.55.
(Courtesy The Herald-Sun Newspaper)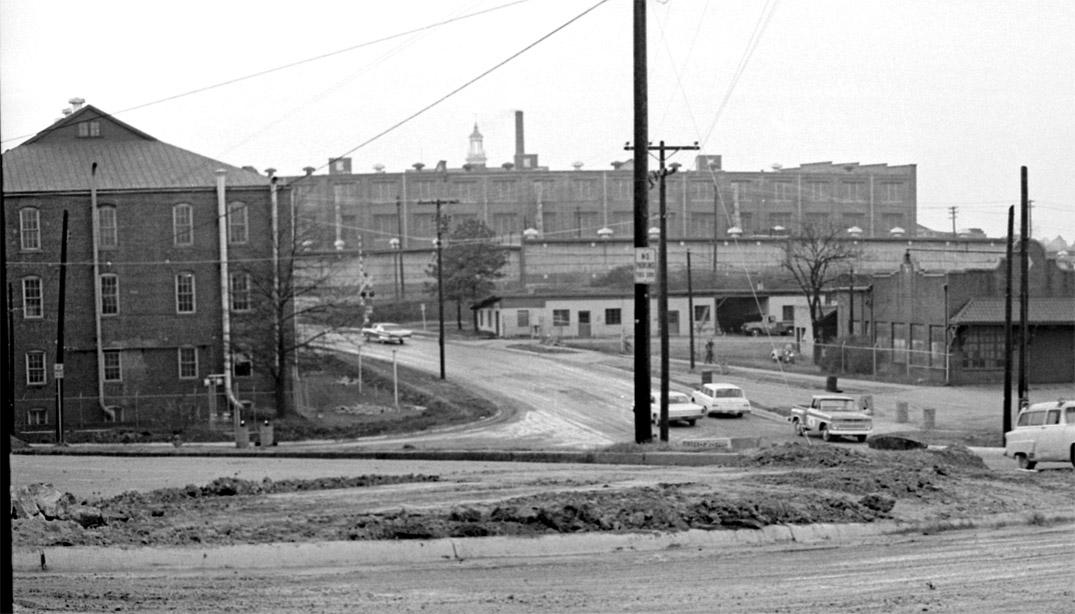 The east end of the warehouse, 11.20.63.  Bullington Warehouse along Duke Street is the long brick building in the background.
(Courtesy The Herald-Sun Newspaper)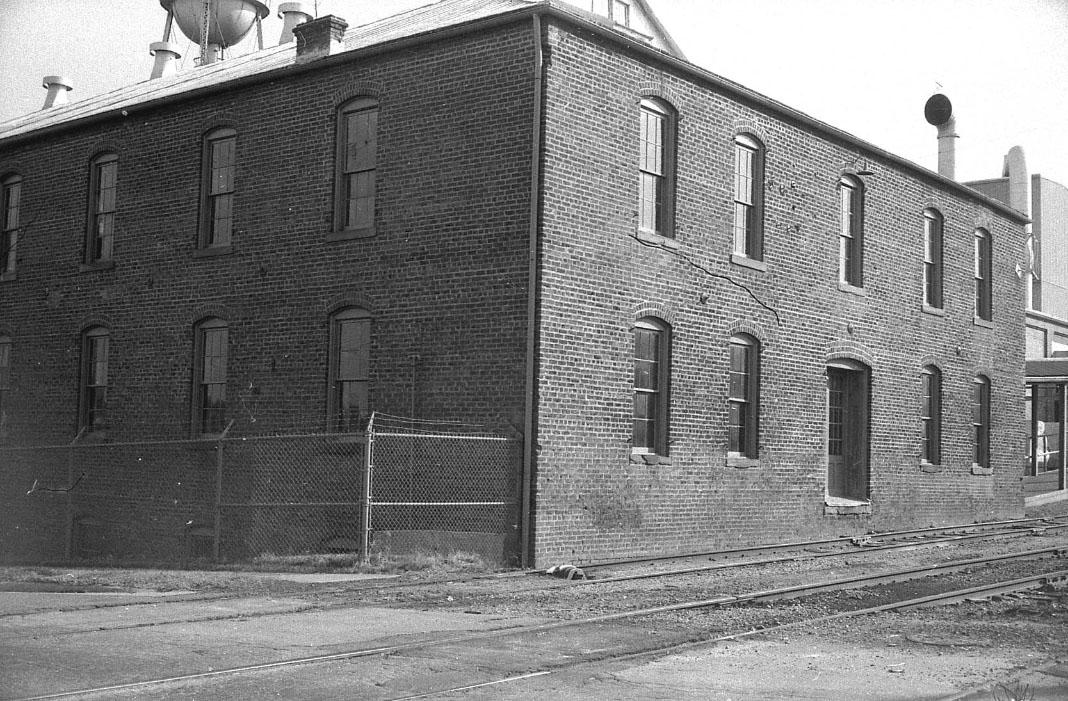 Brodie Duke Warehouse, 1980 
(Courtesy Robby Delius)
In 2000, Measurement, Inc. purchased the warehouse and renovated the building (plus addition) for office use.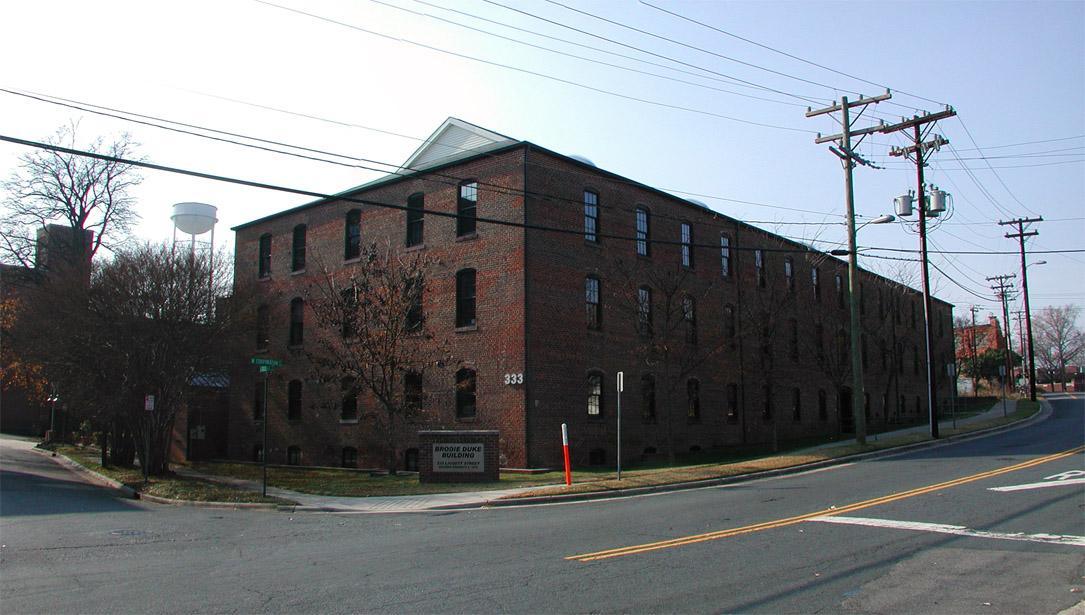 Looking southwest, November 2007.
The opposite side of the warehouse - facing the former Duke Beltline which is slated to be converted into a greenway park - still features an old railroad platform, though the siding track visible in the 1980 photo has been removed.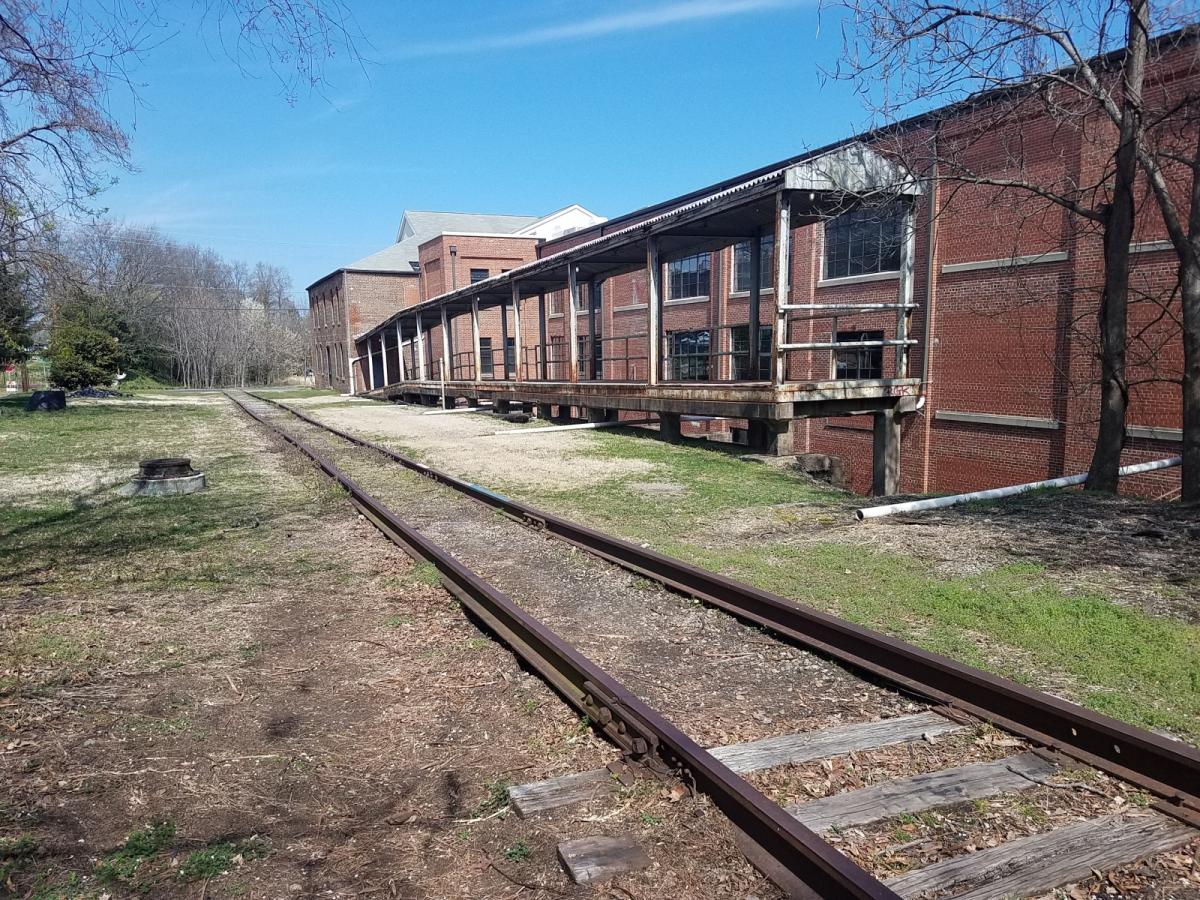 Looking northeast (N. Levy, 03.14.2019)


36.002165 -78.904629