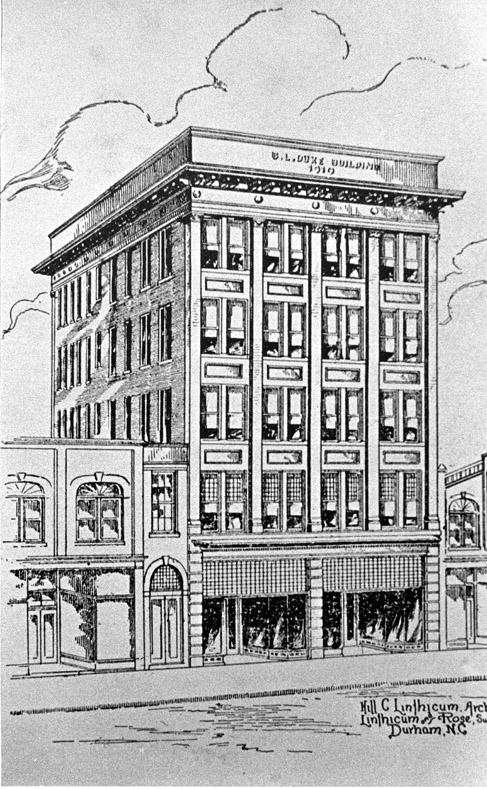 The Brodie L Duke Building was designed by Hill C. Linthicum and built in 1910; at 5 stories, it was the second tallest structure in Durham at the time.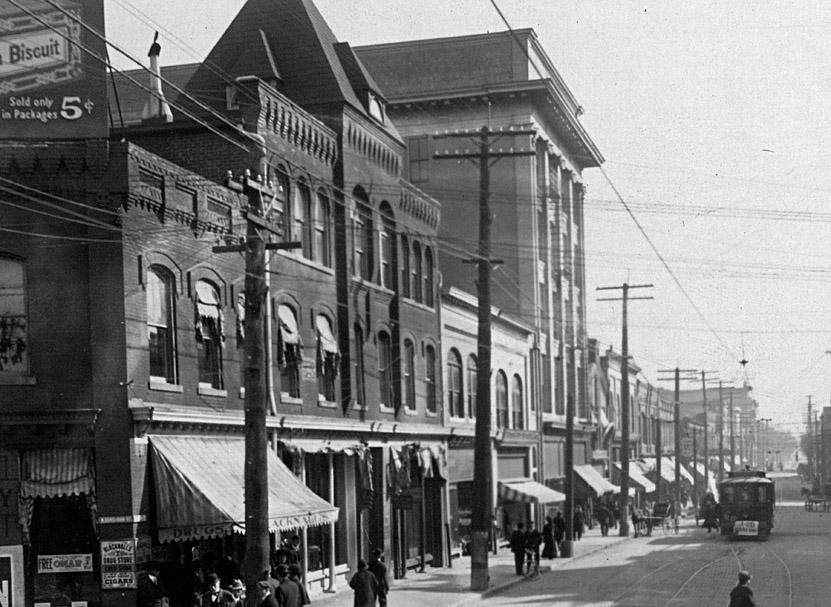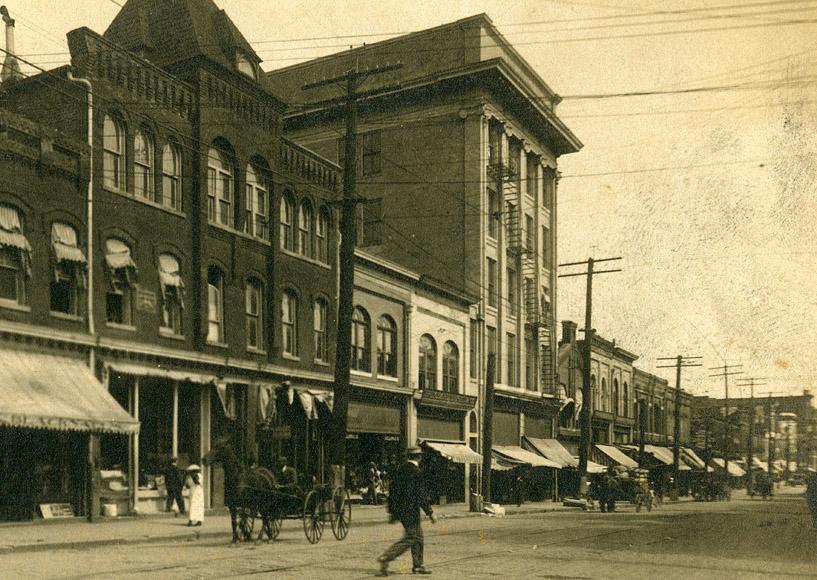 A dramatic fire in 1914 that broke out in the Brodie Duke Building destroyed much of the block (all except the easternmost two storefronts):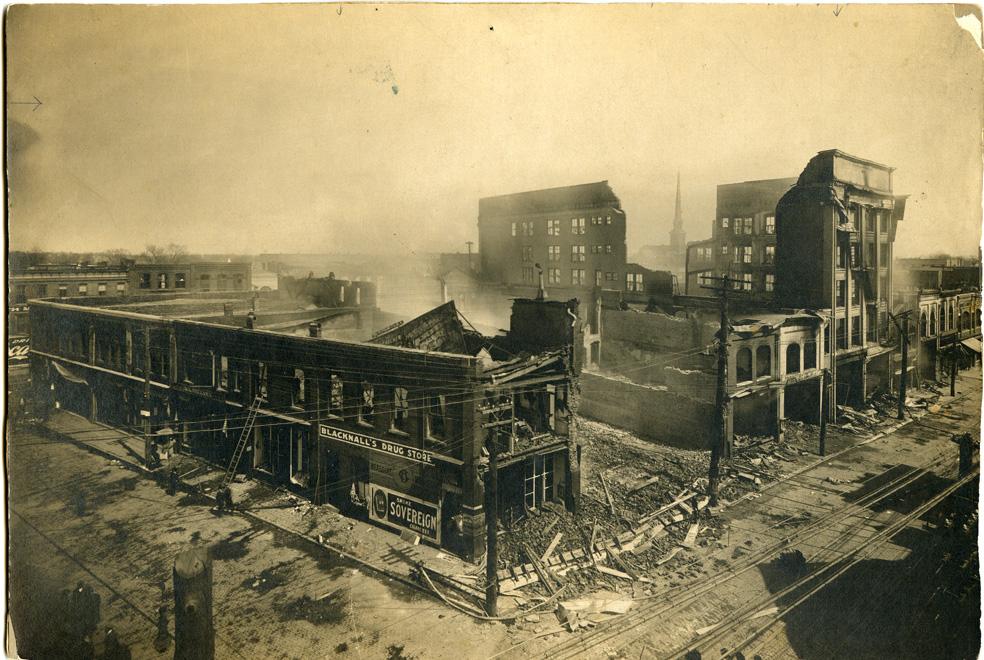 (Courtesy Durham County Library)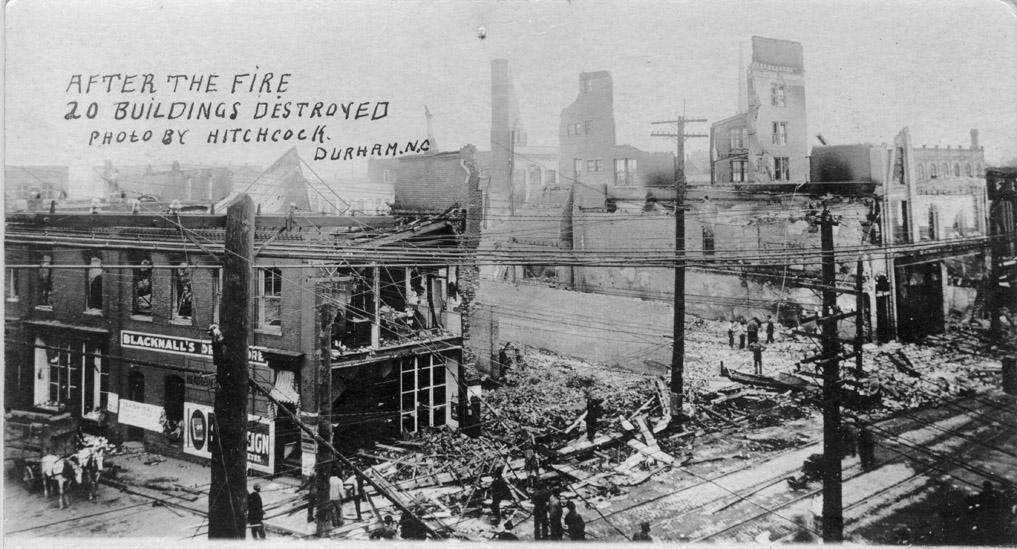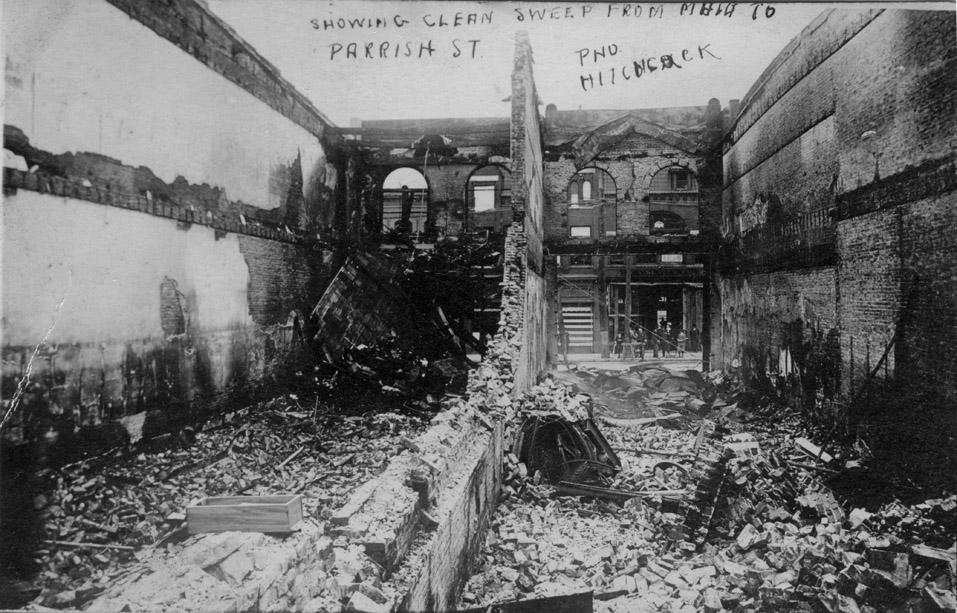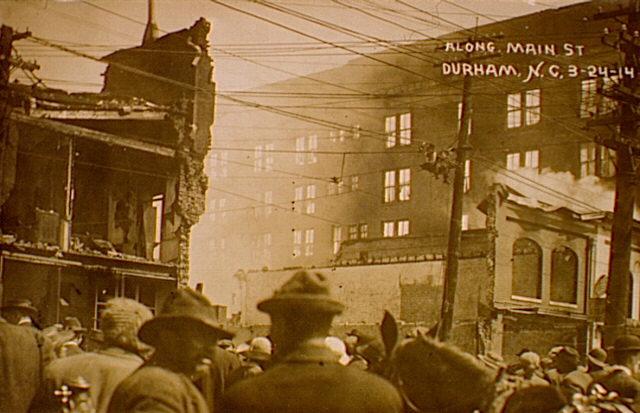 Destroyed structures, 1914.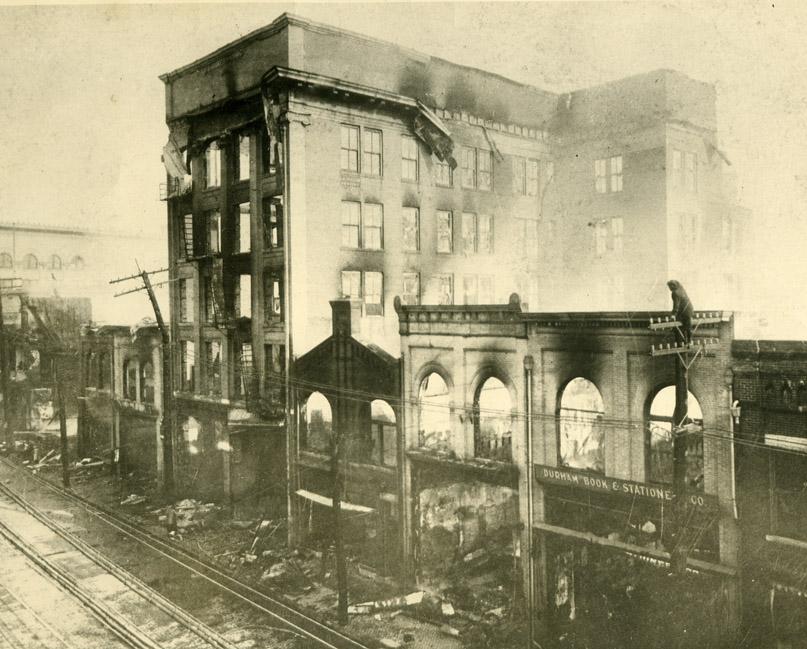 A new 3 story structure was built on the eastern half of the site.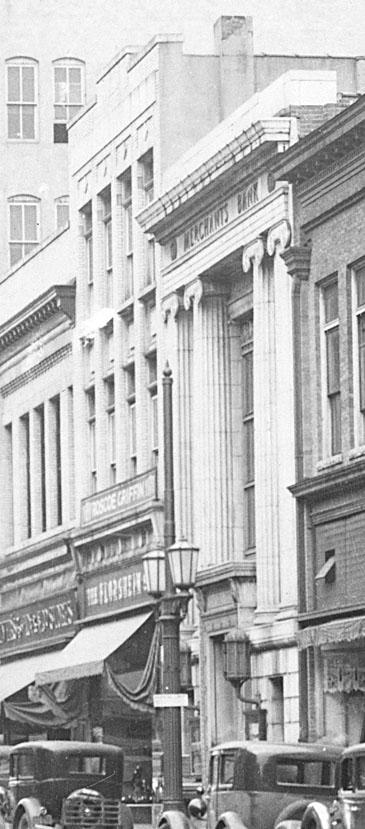 (Courtesy Durham County Library)
116 W Main was home to the Roscoe Griffin store by the 1920s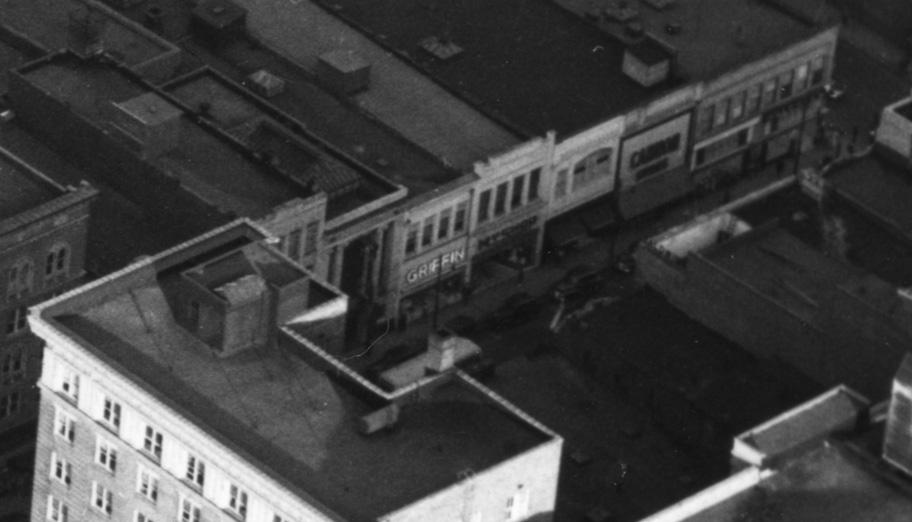 Looking northeast
(Courtesy Duke Archives)
By 1965, 118 West Main had received the standard stark facade covering; Roscoe Griffin had moved down the street, and a store called "VonStraaten's" had taken its place.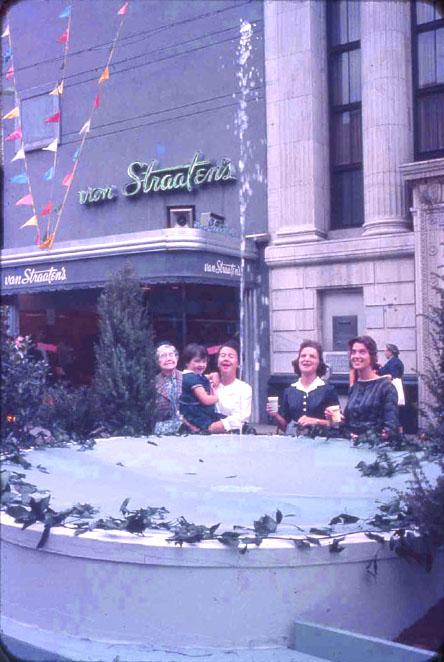 (Courtesy Durham County Library)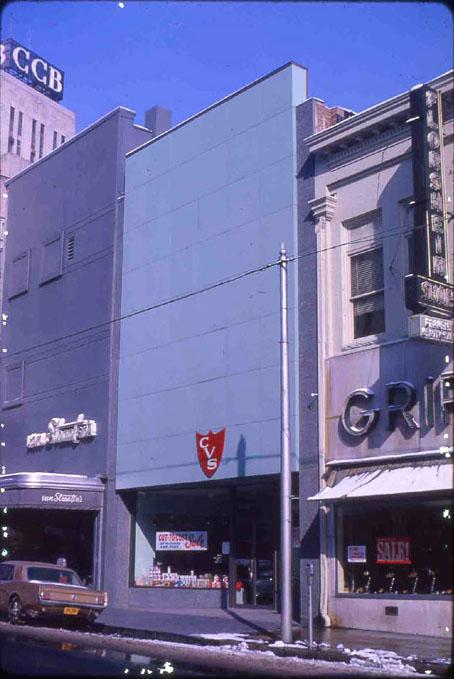 (Courtesy Durham County Library)
Some of the original facade of 118 West Main has been uncovered (the small diamond shapes in the brickwork are visible again) but there are long strips where the windows once were.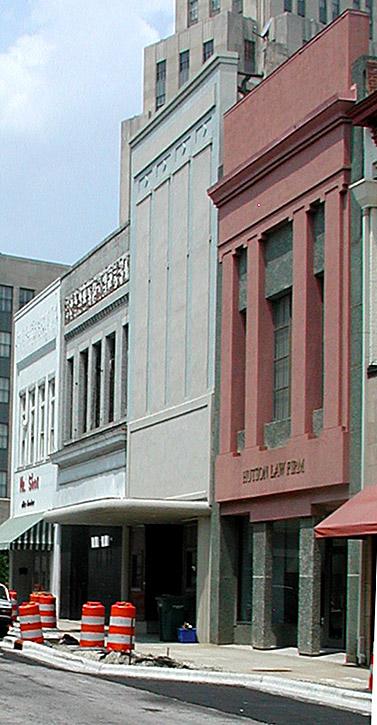 118 and 116 West Main.
118 West Main had an interesting recent history as MK House of Jazz, and then Club 1000.
That establishment had - I believe - 3 shootings in about a year. The last one, in October 2005, was fatal and prompted action by the city to shut down the establishment by revoking its liquor license. Weeks later, Greenfire bought the property (back when they owned a trifling 6 other buildings downtown). It has been vacant since that time.