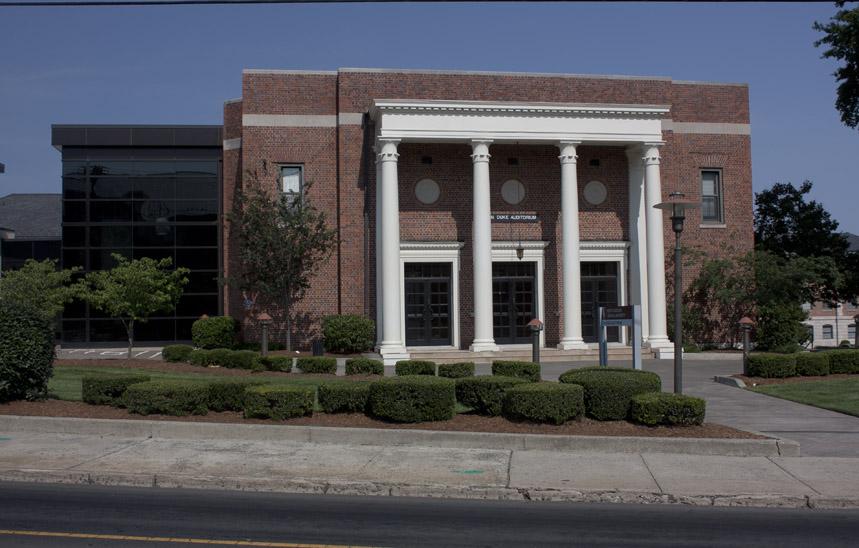 The physical campus expanded again in the late 1930s with the addition of the BN Duke auditorium - named after the College's largest private benefactor to that date.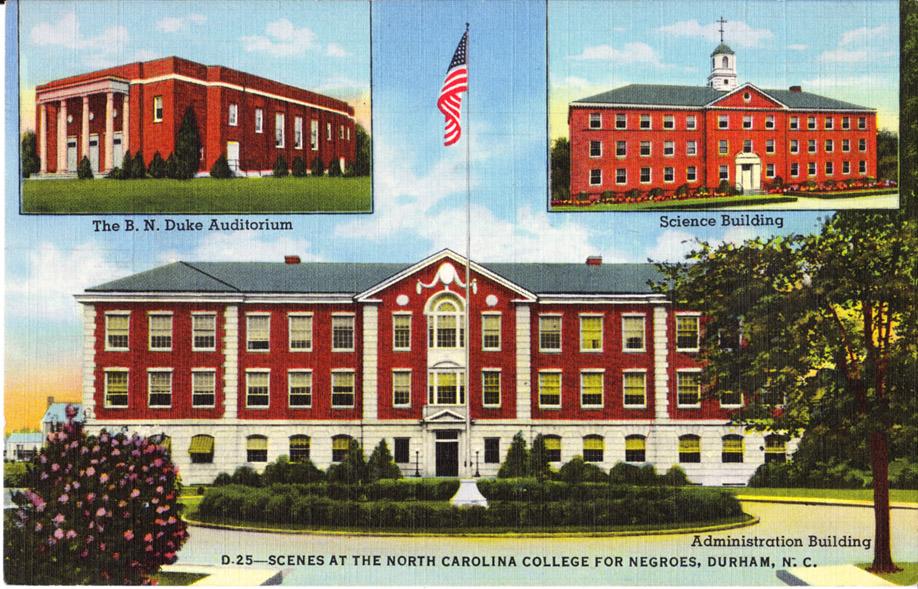 (Courtesy UNC)
From the National Register Nomination:
Completed 1937 as part of the Public Works Administration building campaign. The focal point of the flat-roofed building with English bond brick elevations is the two-story frame portico supported by streamlined Corinthian columns that shelters the three identical entrances. Each entrance contains double doors and a transom with muntins in a lattice of pointed arches; a denticulated cornice and curved Georgian entablature tops the drop shoulder surround. A few feet above each entrance there is a stone medallion carved in concentric circles A narrow stone course flush with the brick walls encircles the building at the level of­ the top of the portico. The handsome interior, open the full two stories with a balcony across the rear, features walls divided into panels by applied molding and door surrounds similar to those of the three front entrances. The auditorium seats 900 and is named in honor of one of the school's major benefactors, whose contributions and bequest totalled approximately $125,000. The austere one-story flat-roofed band room built in 1960 is attached to the north side of the auditorium; it has English bond brick exterior walls, skylights, and no windows.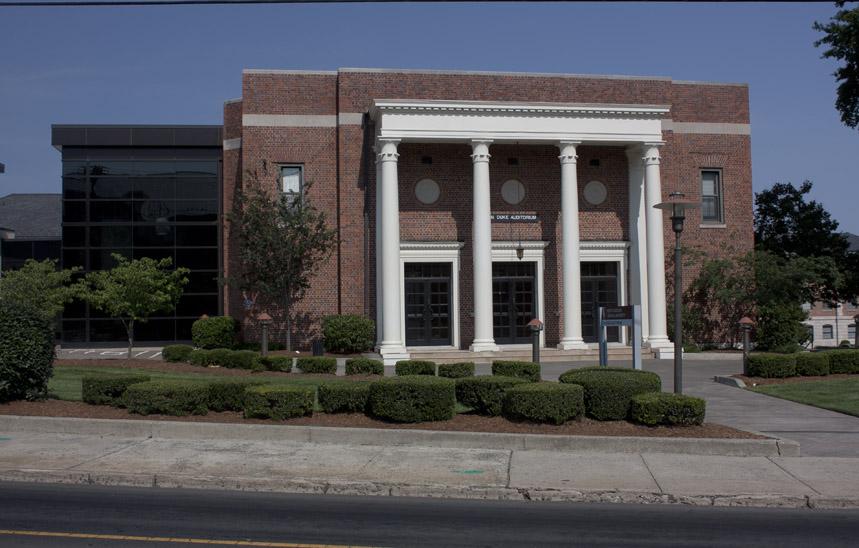 BN Duke Auditorium, 05.24.11