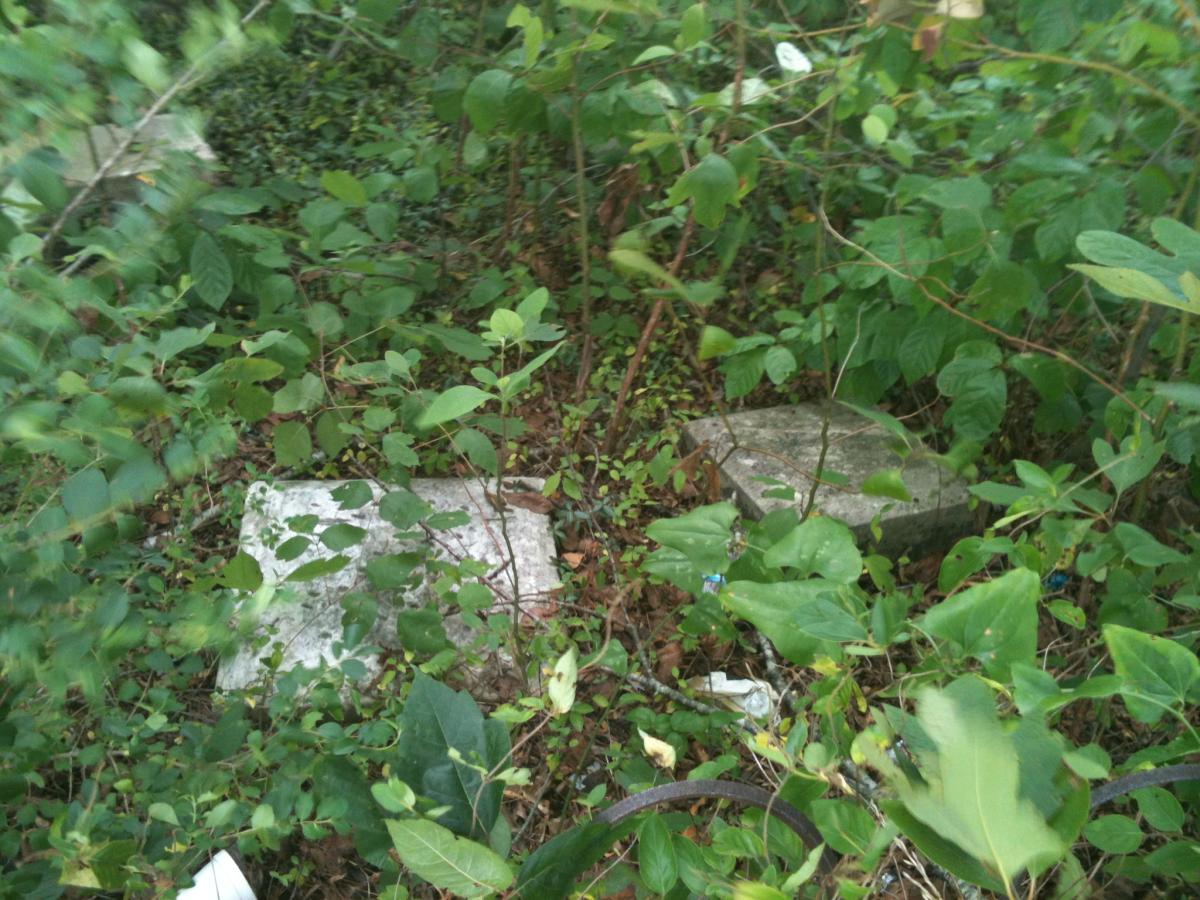 Photo taken 08.05.12
(Below in italics is from the 2004 East Durham National Register listing)
Small cemetery enclosed by a decorative iron fence on the south side. The cemetery plot is a separate parcel on the edge of a vacant lot at 416 Salem St. The overgrown plot contains some 6 sets of gravestones, most of which have been vandalized. The oldest dated marker is a marble Masonic pillar for Gray Barbee (1815- 1888). Another marble pillar is for Rebecca Helen, wife of Thomas Briggs (1844-1897). A lovely granite headstone is for Barbee's wife, Drucilla Barbee (1825-1914). 1937 SM. The Barbees owned a farm in this area. 
As recently as 2007 the cemetery has been taken care of, as shown in this photo here from Google street view:

As of August 2012 the graveyard seems to be completely overgrown and full of trash and broken glass.  Any gravemarkers that had been visible (or standing upright for that matter) are lost in the jungle of a lot.  The Wachovia next door that would normally make a good landmark, is overgrown and boarded up as well. The cemetery land is still in the family's name. 
There are over 20 headstones or markers, but only 6 people are definitely known to have been buried there:
1. Barbee, Drucilla (b. 27 Aug 1825 - d. 5 Oct 1914) 
2. Barbee, Elizabeth A. (b. 14 Oct 1872 - d. 22 Aug 1885) 
Daughter of WA-EJ Barbee 
3. Barbee, Elizabeth J. (b. 13 Jan 1834 - d. 22 Jun 1884) 
Spouse - W. A. Barbee 
4. Barbee, Gray (b. 31 Mar 1815 - d. 11 Jun 1888) 
Spouse - Serrena / Drucilla Barbee 
5. Barbee, Serrena Hawkins Scoggins (b. - d.) 
Second wife of Gray Barbee 
6. Briggs, Rebecca Helen (b. 14 Aug 1844 - d. 15 Jan 1897) 
Spouse - James H. Briggs 
 The Barbee family has an extensive family tree that can be tracked back to the 1600s, and more recent branches of the family tree include many familiar Durham last names.  
A 1937 Sanborn Map shows the cemetery on the right side of the map where the dot is.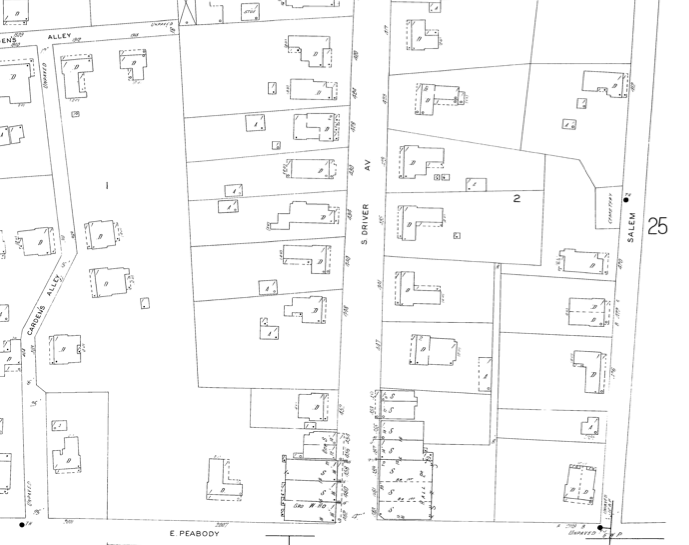 As of 2012, the property ownership is listed as "Attn: George W. Barbee."