36.121755350313, -78.920051631133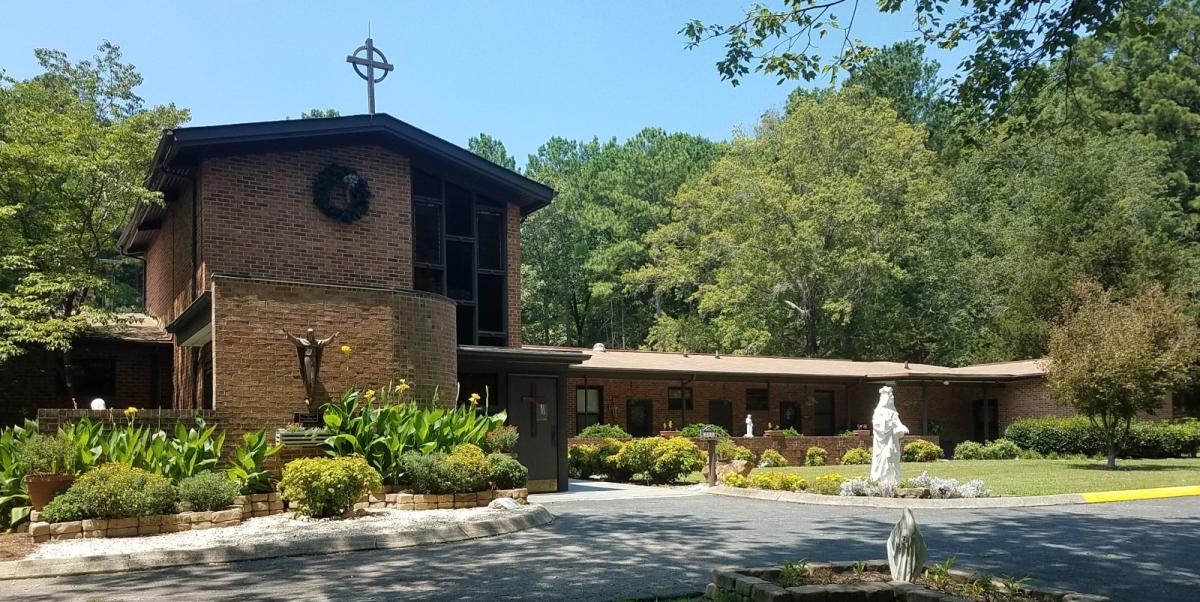 The main entrance to the Avila Retreat Center, 7.28.2019 (N. Levy)
In 1957, a widowed schoolteacher named Lola Latta Terry and her son sold over forty acres west of the road to Roxboro to the Carmelite order of Catholic nuns, who appear to have begun building this facility soon thereafter.  It remained in the possession of the Carmelites until 1980, when ownership transferred to the Bishop of the Raleigh Roman Catholic Diocese and the property began its transformation from a nunnery into a more open religious retreat center.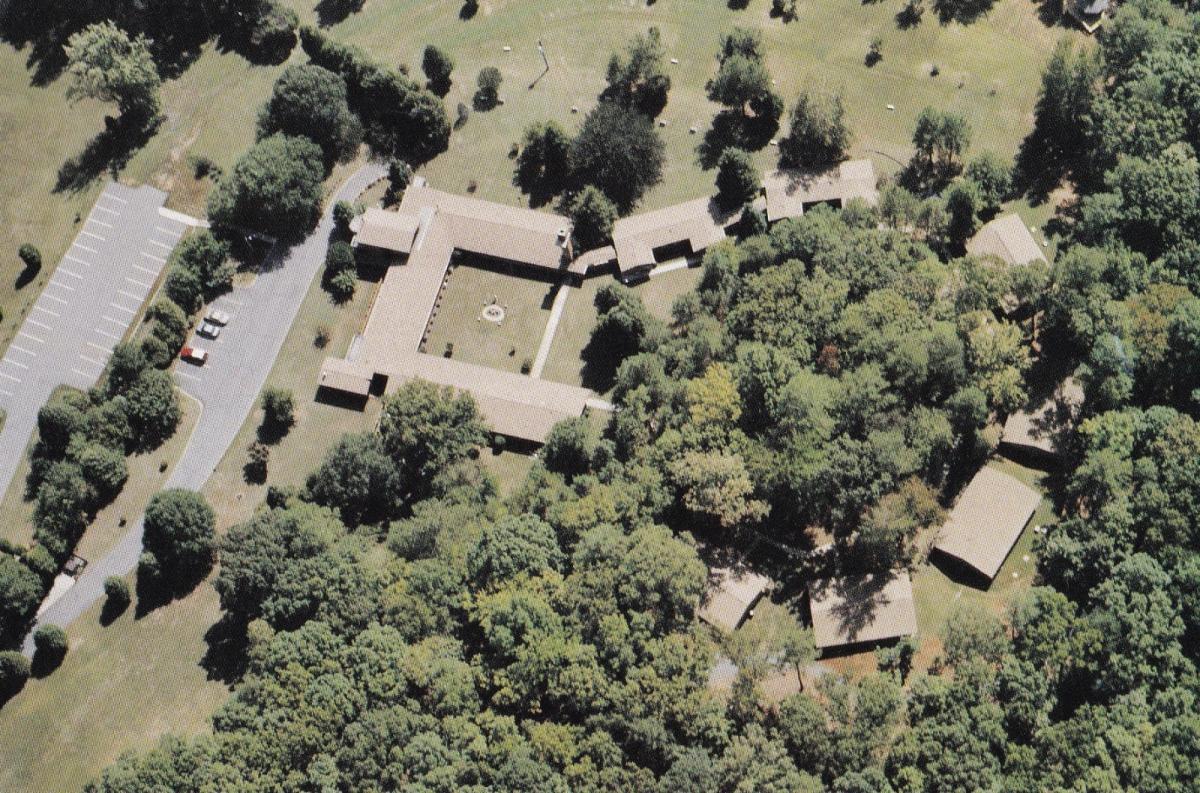 Aerial photo from undated postcard, c.1990s
.
In addition to the chapel, dining hall, and meeting rooms that attach to the front building, a further loop of modest cabins and trails extend back into the woods.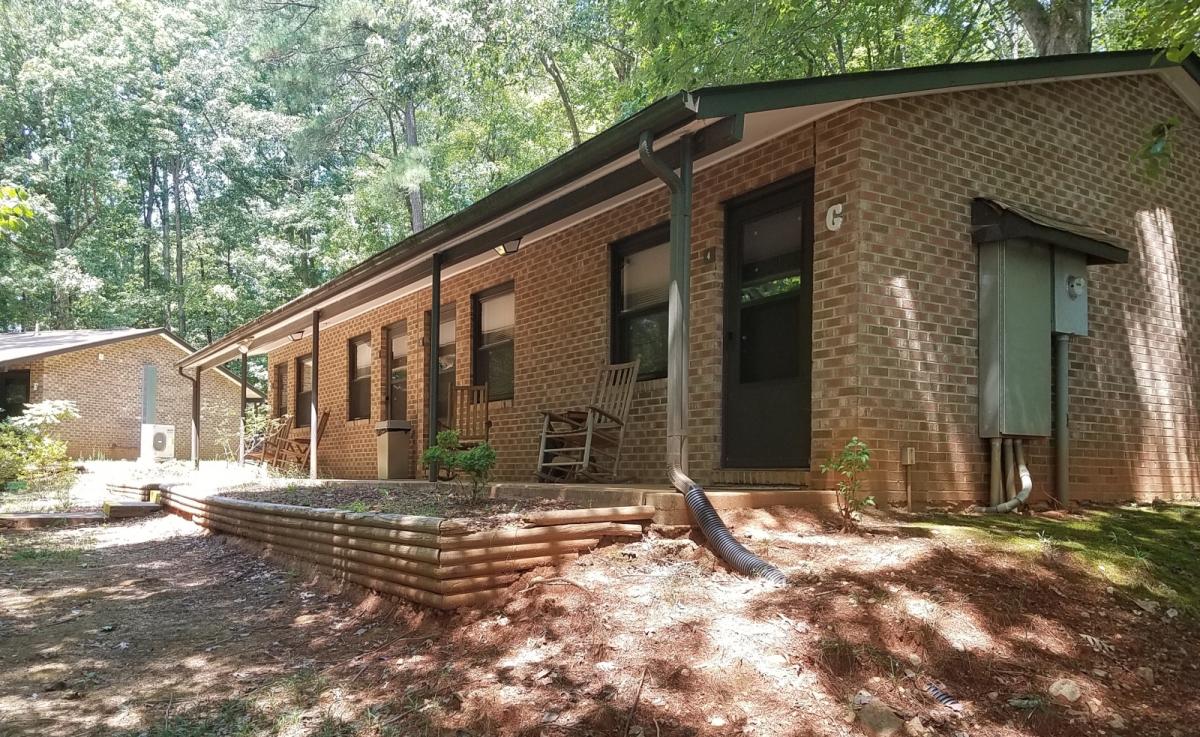 Accomodations for retreat attendees, 7.28.2019 (N. Levy)
A message at the front bulletin board describes how the long-time director of Avila, Sister Damian Jackson, discovered a gravesite when clearing part of the property in the early 1980s.  It was, it turned out, the relatively recent grave of a nun, Sister Mary Veronica (d.1966).  While her rusting tin marker was replaced with a stone marker bearing that name, county records suggest she was born Ella Veronica Cleary in Massachussetts, trained as a nurse and physical therapist.
More than a decade later, a bereaved family in need of a place to bury their daughter appealed to the center, and the girl was interred alongside Sister Mary Veronica.  According to the posted note, "many more calls from churches, prisons, hospitals" followed after that, "on behalf of grieving families who did not have the means to provide a proper burial for their babies."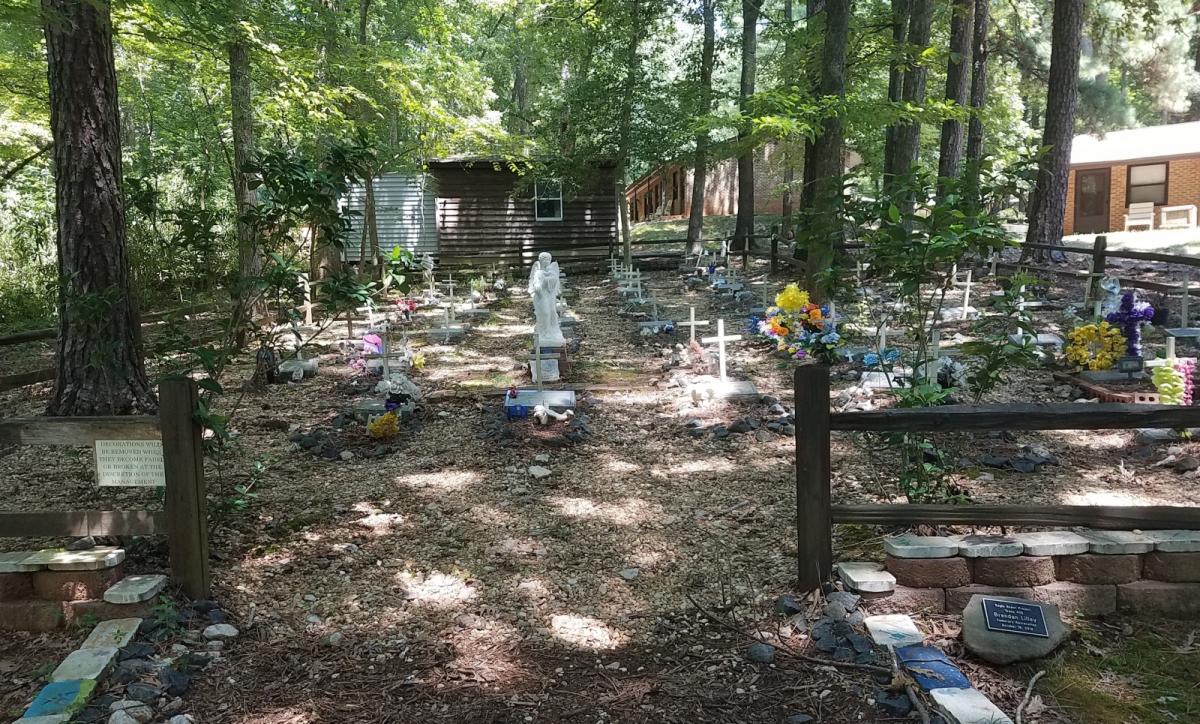 Infant cemetery at Avila Retreat Center, 7.28.2019 (N. Levy)
Despite subsequent development, the complex remains on a sizeable, quiet piece of wooded land.  When the author of this post visited in July 2019, an employee confirmed that the closing indicated on the center website was related to plans by the Diocese to sell the property, and a sale did follow in December 2019.  The buyer is known - Self-Help Ventures Fund - but it remains to be seen what plans are in store for this North Durham getaway.
This center was the subject of a What's It Wednesday?! post on Open Durham's social media accounts (Facebook and Instagram), the week of July 24, 2019.  Follow us and stay tuned for more finds!