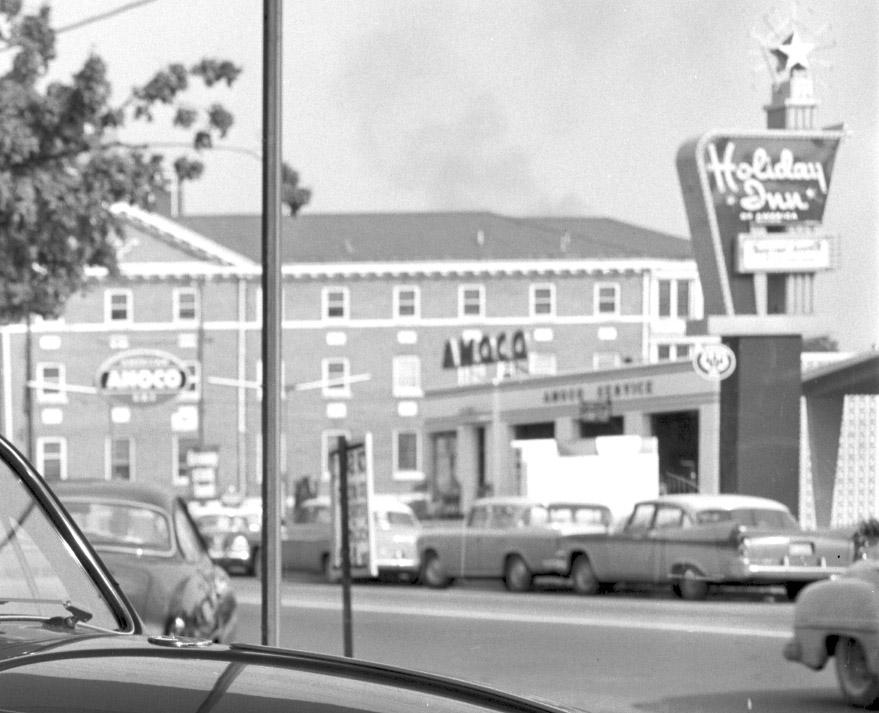 09.20.60 (Herald-Sun)
This 1950s era Amoco station received a ~1970s treatment of brick veneer and a shingled projecting roof; it was a pretty junky convenience store / Pure Oil gas station from the time I moved nearby in 1997 until 2012. (Although the practice of the winos imbibing beer in the parking area on the side of the building abated after Temporary Quarters closed.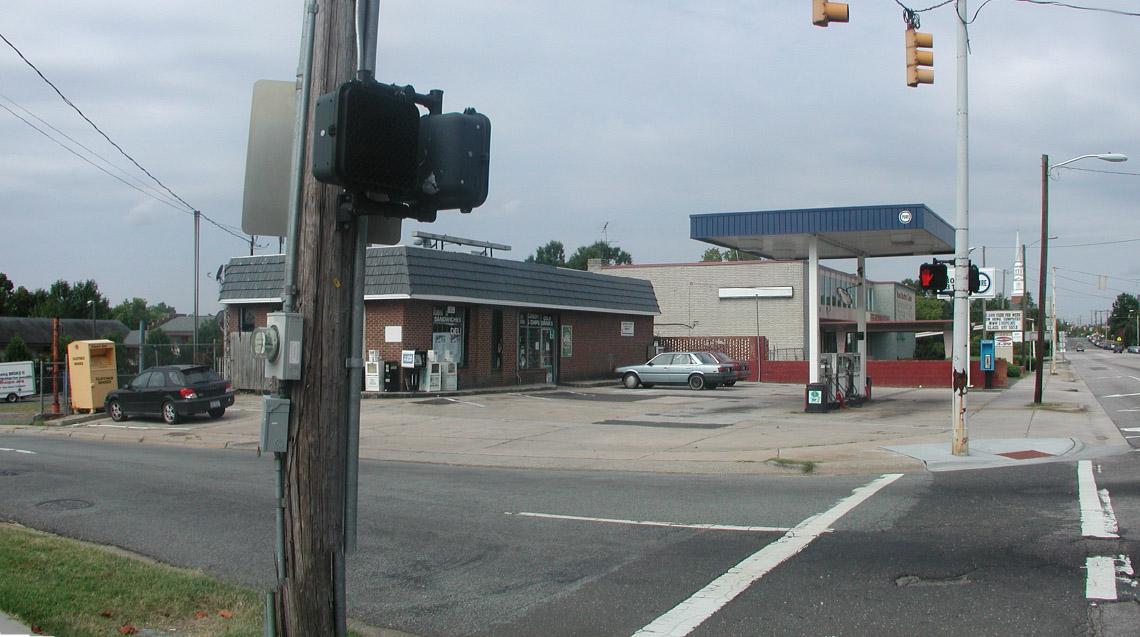 July 2006 (Photo by Gary Kueber)
As an aside, I called the police at one point to complain that a man was, once again, passed out on the sidewalk. The officer kept asking me "where? where? Getting a bit frustrated after ~3-4 explanations, I said "Right outside your window."
This site was purchased in 2012 by EDR, a Memphis residential apartment developer. Demoltion began in February 2013.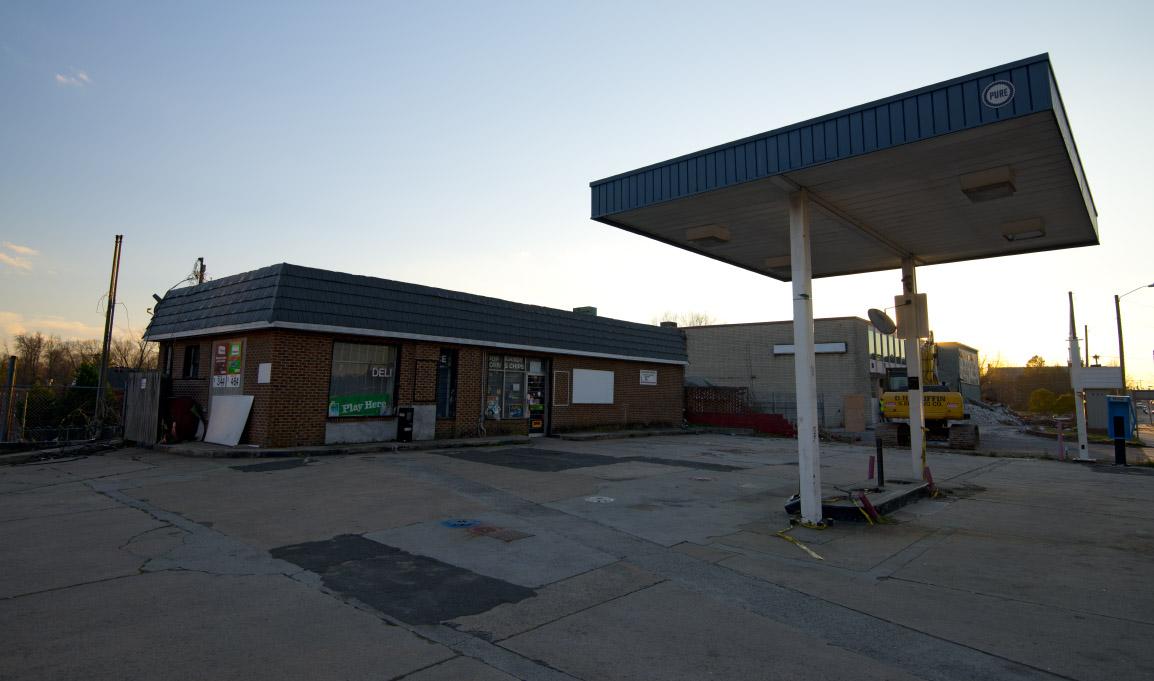 02.27.13 (Photo by Gary Kueber)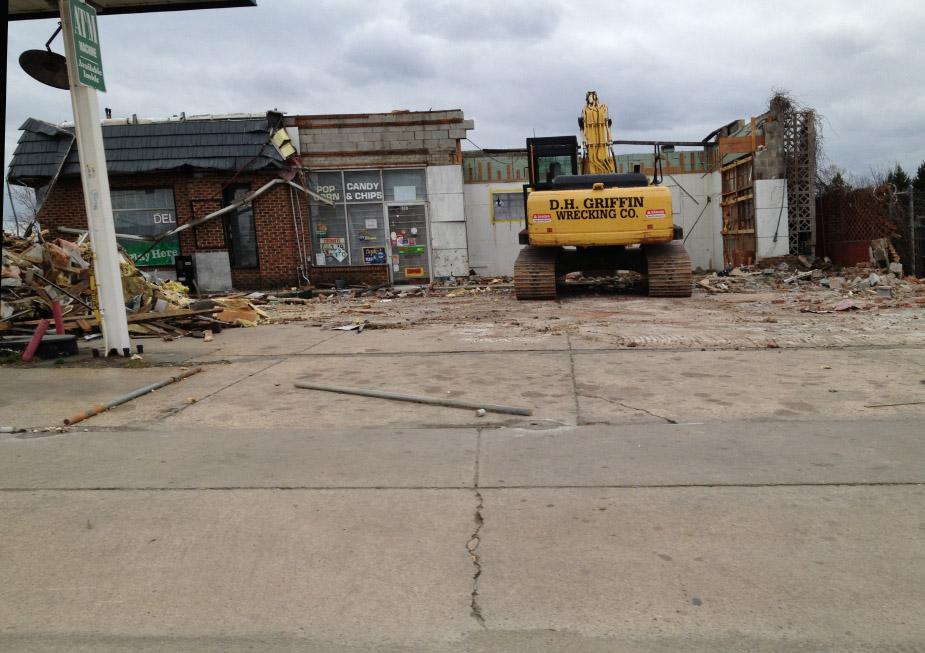 02.28.13 (Photo by Gary Kueber)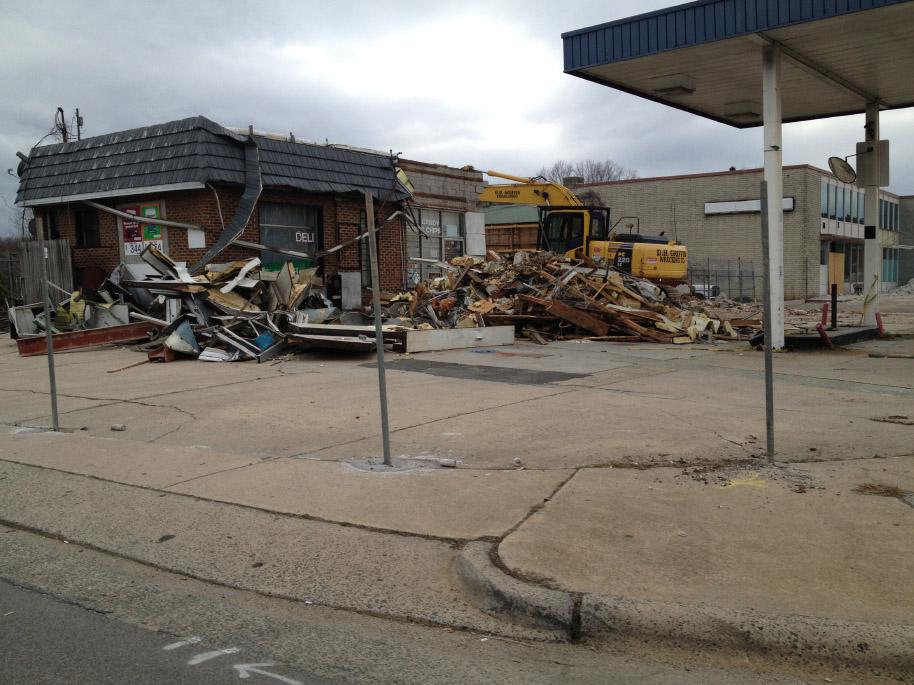 02.28.13 (Photo by Gary Kueber)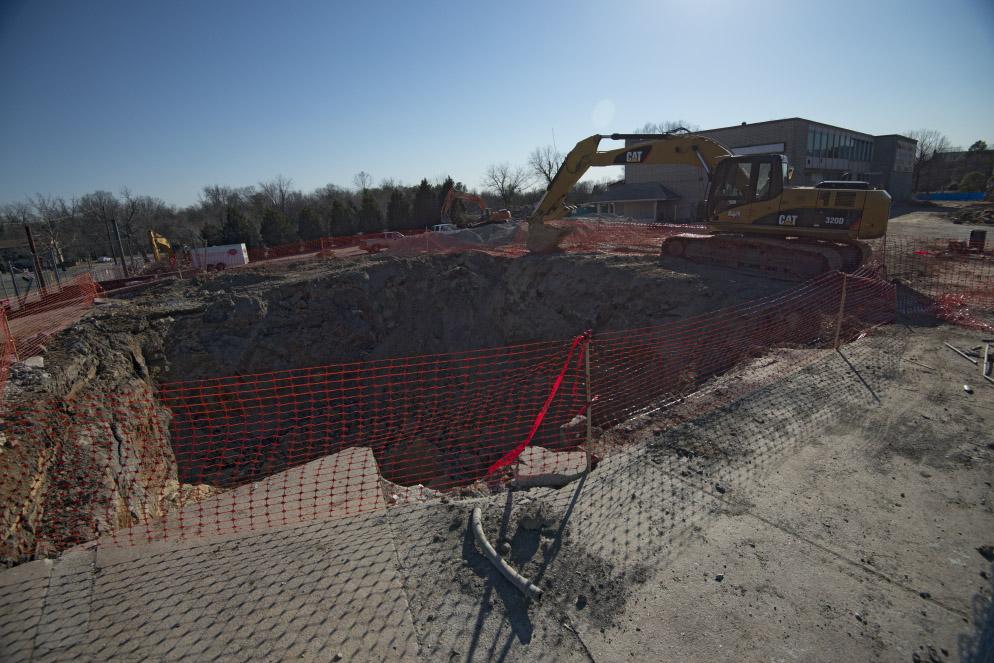 Just a hole in the ground, 03.09.13 (Photo by Gary Kueber)
Per the Herald-Sun on 3.27.13  
Education Realty Trust, or EdR, is a Memphis, Tenn.-based publicly traded company. EdR is partnering to build a [$46.1 million] apartment community in Durham through a joint venture with the Washington D.C. real estate investment and development firm Javelin 19 Investments.
The plan is to build a 386-bed project on property across from the Durham police headquarters. The project is proposed to include studio apartments as well as one-bedroom and two-bedroom units. In addition, there will be an attached parking garage with 400 parking spaces.
The apartments are designed to appeal to Duke University graduate students and upperclassmen, according to a news release.
EdR is planned to own and manage 90 percent of the joint venture, and will provide development, construction oversight and management services for the project.
The project is expected to be completed in the summer of 2014.
"While a graduate student at Duke, I led several consulting projects focused on the nearby West End community," said Jill Homan, principal at Javelin 19 Investments, in a statement in the release. "This highly traveled, yet under resourced corridor between Duke and downtown Durham is an incredibly exciting redevelopment opportunity."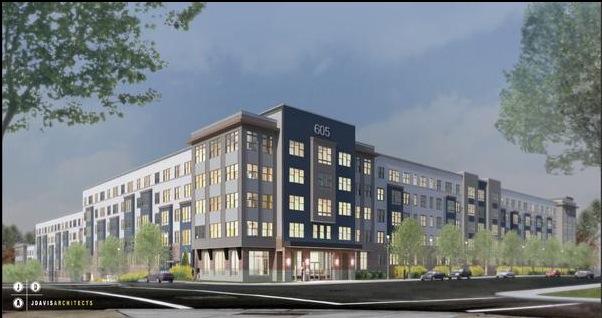 Rendering from South Gregson and West Chapel Hill, looking southwest.