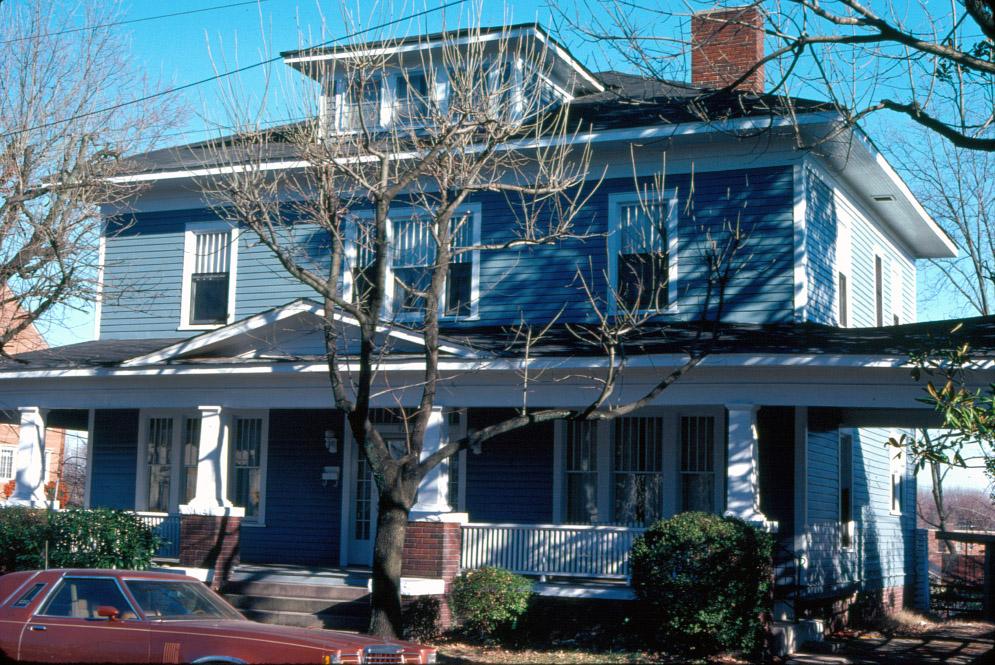 1981 (Old North Durham Architecture Slides, Durham County Library)
Massive two story square shape with weatherboard siding. Hip roof with large hip roofed dormer. Massive bungalow pier- supported veranda topped with a hip roof which continues over a side carriage porch. Porch roof has several distinctive small low-pitched gables. Transom and sidelights around front door.
The house was most likely built by Thomas J. Holloway, vice-president of the Holloway-Belvin Shoe Company, in 1916. In 1916, his residence is listed on Elliott Street; in 1917 he is listed here. However, it appears he did not live here long; by 1919, his wife Mrs. Lula D. Holloway is listed at the address as a widow.
It appears to have become a rooming house soon thereafter.
1921 Residents: Clarence C. Nelson: salesman, Gilmer's Inc.; John L. Holman : salesman, Durham Motor Car Company.
Debbie & Jim Vickerys renovated the house as a Bed and Breakfast; as of 2012, it is known as the Old North Durham Inn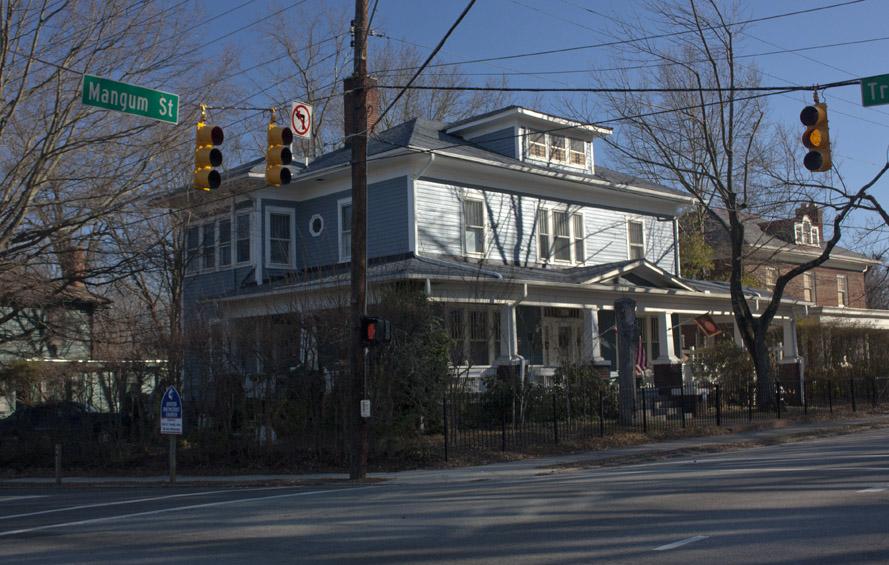 Find this spot on a Google Map.

36.005215,-78.893903