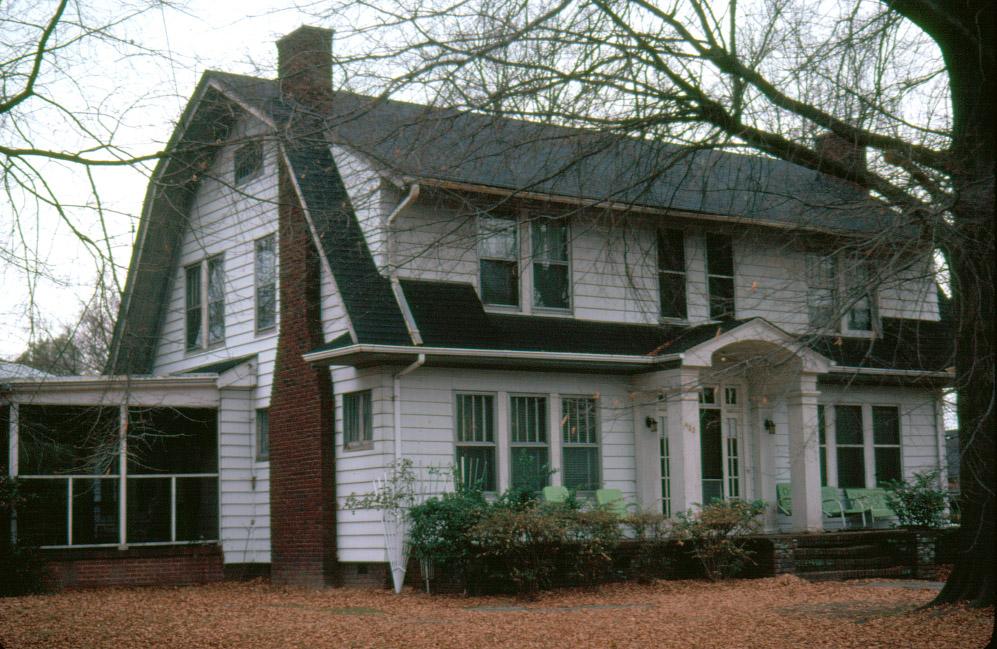 1981 (Old North Durham Architecture Slides, Durham County Library)
A small frame grocery sat at this corner until the mid 1920s; it was listed as Page and Page Grocery in the 1924 City Directory. Soon thereafter, the grocery was demolished and a two story Colonial Revival home was built.
From the 1985 North Durham-Duke Park NR nomination:
Two story aluminum sided with gambrel roof, pert roof between first and second story. Elaborate gabled/arched stoop over front
door which is surrounded by sidelights and a transom. Rectangular shape of house is broken by a projecting screened side porch.
By the 1990s, the house was a duplex; it's unclear to me whether it was built as such, but it was certainly at least used as a rooming house soon after construction. That a husband and wife lived here along with an unrelated man in 1928 does suggest that it was a duplex.
1928 residents: Thomas J. Royster, sec Durham Leaf Tobacco Co., Inc.; John Umstead, Jr. (Mgr Jefferson Standard Life Ins. Co.) and wife Sallie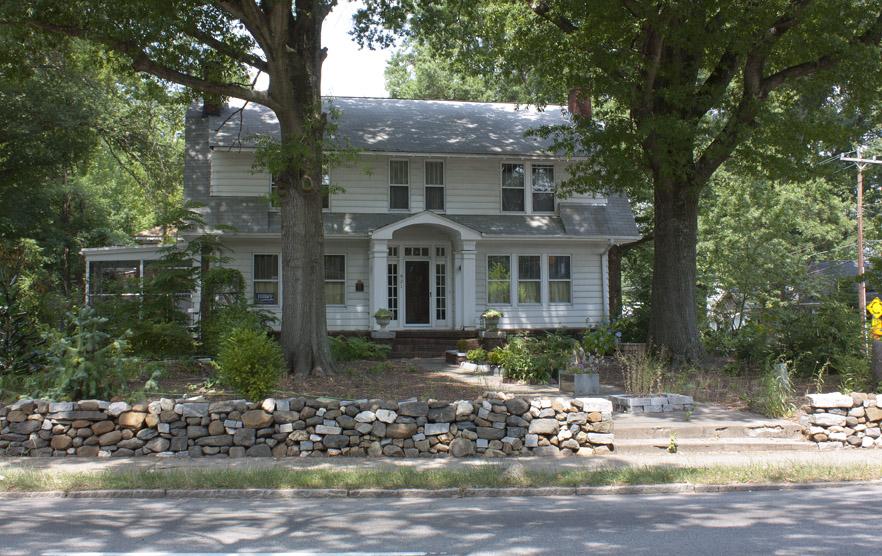 06.23.08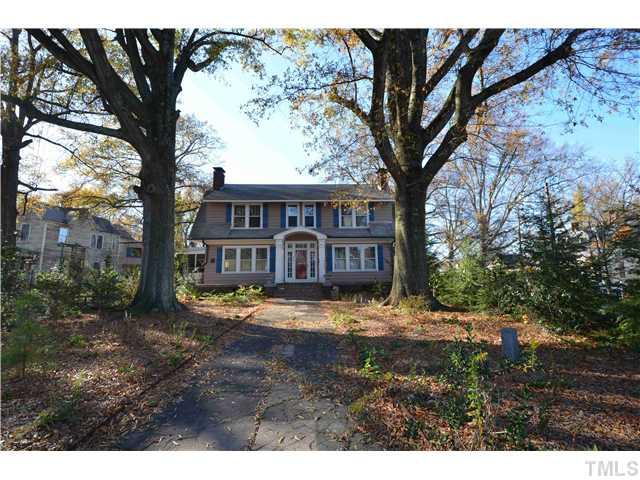 November 2012  - for sale.