916 WEST TRINITY AVE. - AMBASSADOR HOUSE APARTMENTS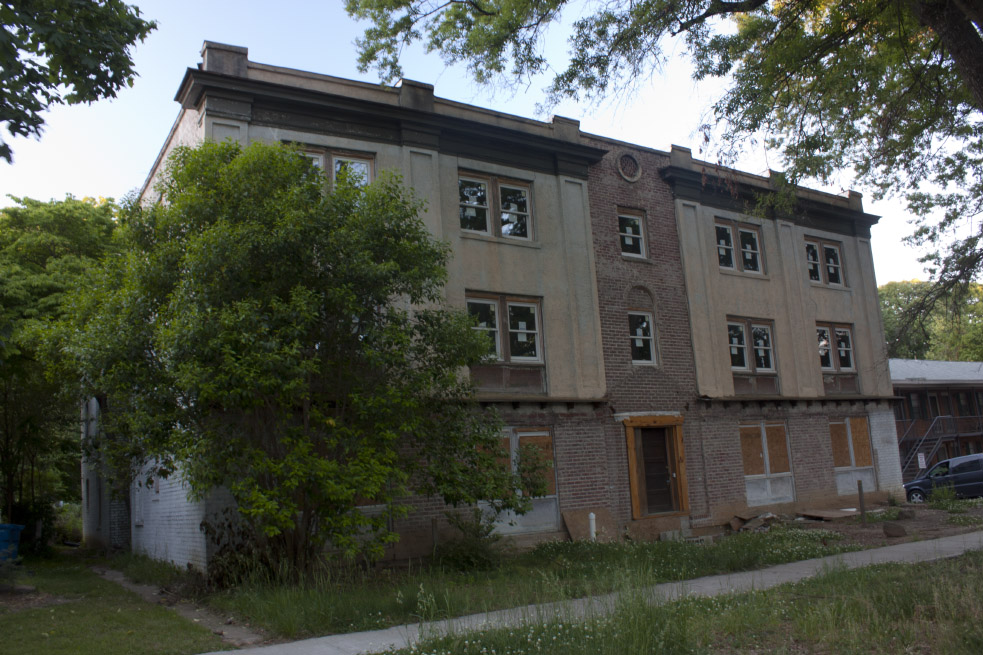 05.04.10
Ambassador House Apartments. Three-story, nineteen-unit rectangular apartment building constructed 1929.
The rough stucco wall finish may have been applied at a later date since the rear half of the H-shaped building is painted brick. Classical design elements include pedimented entry porch supported by heavy wood Doric columns, and pilasters flanking the double-leaf main entrance with molded surround; each door is composed of fifteen glass panes set in heavy wood muntins. A heavy, molded string course marks the first story. Above it, the building is divided into five bays by stuccoed panelled pilasters which extend above the heavy box cornice to create a crenelated effect on the flat roof.
The building has been badly remuddled, both in and out, and sat empty for ~5 years. The interior has been completely gutted. It remains owned by "Ambassdor House, LLC" as of 11.20.11.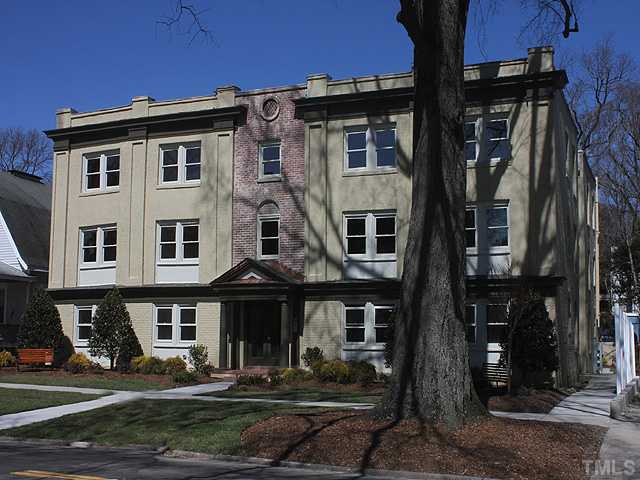 Triangle MLS - 2013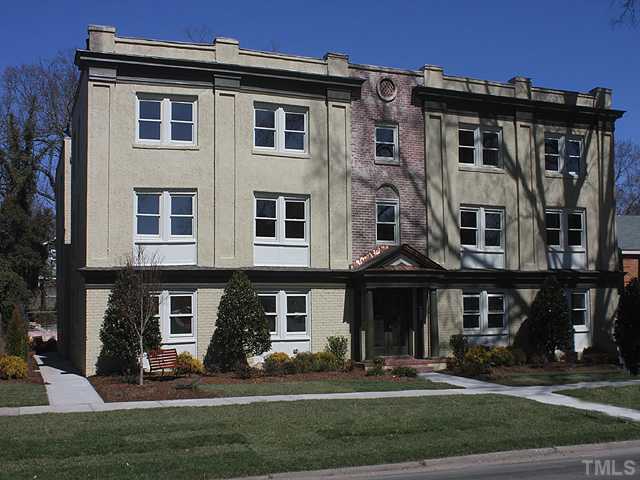 Triangle MLS - 2013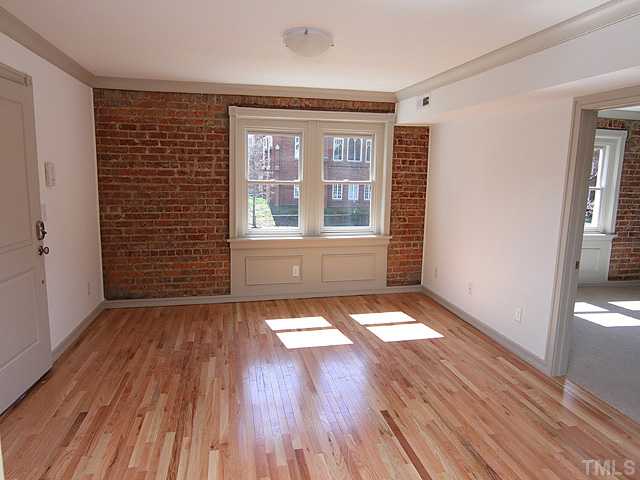 Triangle MLS - 2013
Triangle MLS - 2013
As of 2013, the entire building is for sale for $2.2M (reduced from $2.4M.) Strangely, it doesn't seem to be for sale as individual condominiums (it isn't subdivided.)