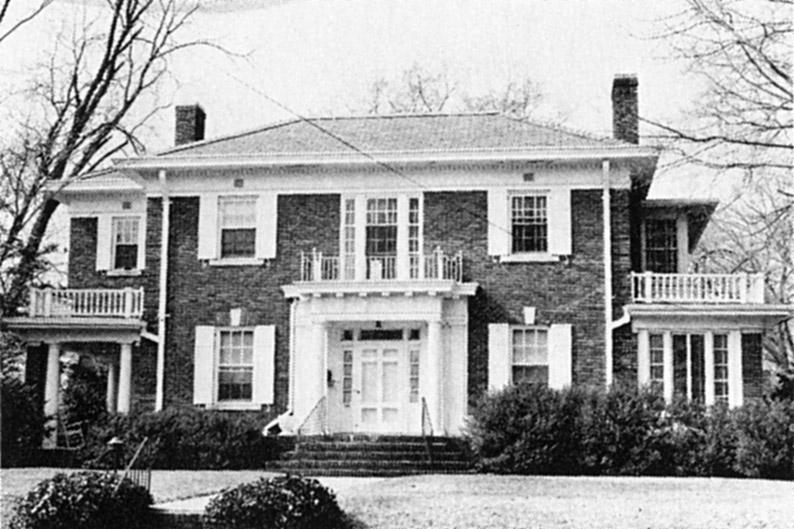 Looking west, late 1970s.

Yancey Milburn built this Neoclassical Revival house in the early 1920s for himself and his wife. Milburn was the manager and architect for the architecture firm Milburn and Heister, which designed many of Durham's most notable buildings, including the Carolina Theater, the transformation of the old city high school into city hall, Union Station, the Alexander Motor Company, the First National Bank Building, the Durham County Courthouse, and (possibly) Fire Station #1 on Mangum St.

Later occupants included the Lloyd, Leggett, Henry, and Comans families, who added a wing to the rear of the house.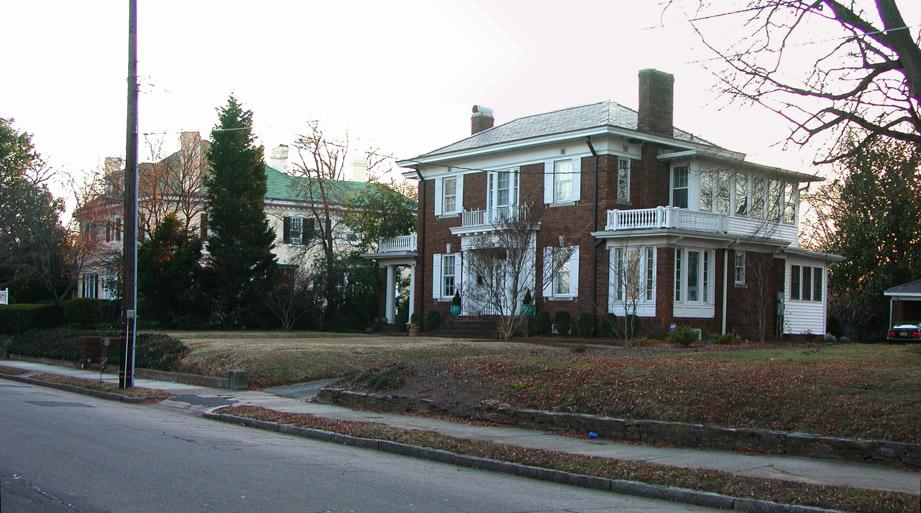 Looking southwest, 01.27.08