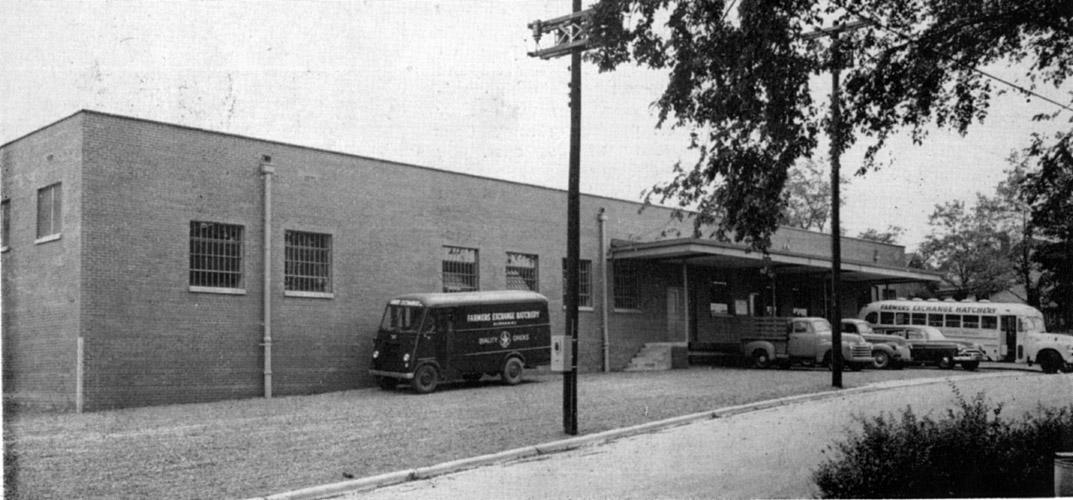 1956 (From "This is Central Carolina Farmers Exchange")
Farmers Exchange Chick Hatchery has a two-fold purpose–to provide a cash market for hatching eggs produced by farmer patrons with specialized flocks and to hatch the thriftiest type chicks for either broilers or layers. Growing from 3600 chicks hatched each week in 1940 to the production of 180,000 chicks per week today is proof that this hatchery is doing a good job for farmers.
This new Farmers Exchange Hatchery built in 1954 is one of the most modern and efficient chick hatcheries in existence. It has walk-in type incubators that are completely automatic in controlling temperature and humidity. The heat and humidity of the building itself is controlled and the temperature in summer by large fans and a water-covered roof. The building is arranged so that hatching eggs come in at one end of the hatchery and take a continuous course from room to room through the building to where the graded chicks 100 per box are loaded out in special trucks going to Service Stores or farms.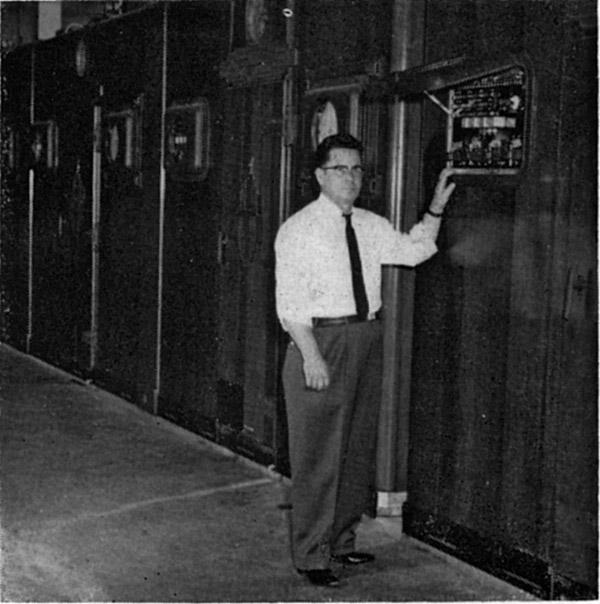 Each of these automatic walk-in type Buckeye Incubators holds 66,000 hatching eggs which are incubated in them for eighteen days. The eggs are then transferred to the hatching units for the final three days before hatching. Sexton Johnson, Hatchery Operation Manager, is checking one of the machines.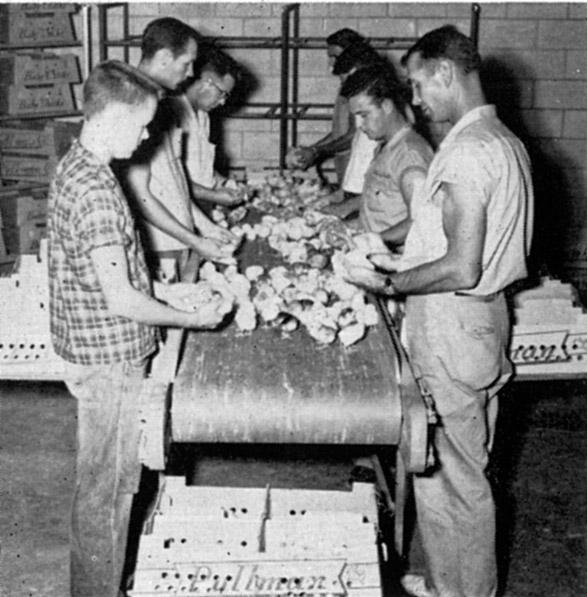 Newly hatched chicks are inspected and culled as soon as they pop out. Then they are graded six to eight hours later just before being placed in new boxes for delivery to the Service Stores by trucks made especially for hauling chicks. This work is done carefully to make sure poultry growers get nothing but vigorous and healthy chicks.
-----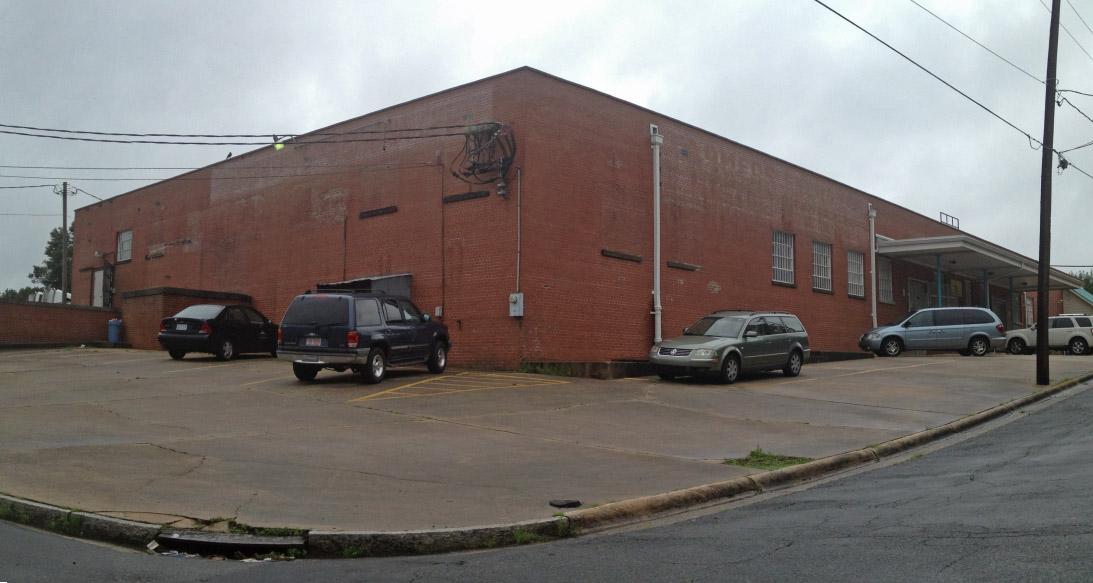 Currently (2013) owned by TROSA. (G. Kueber)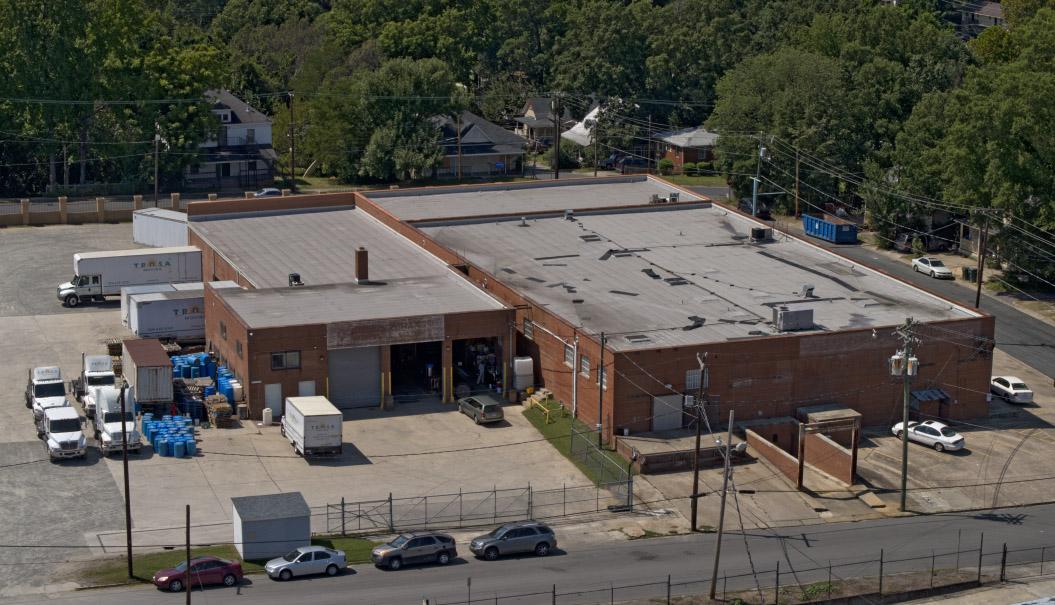 08.30.13 (G. Kueber)