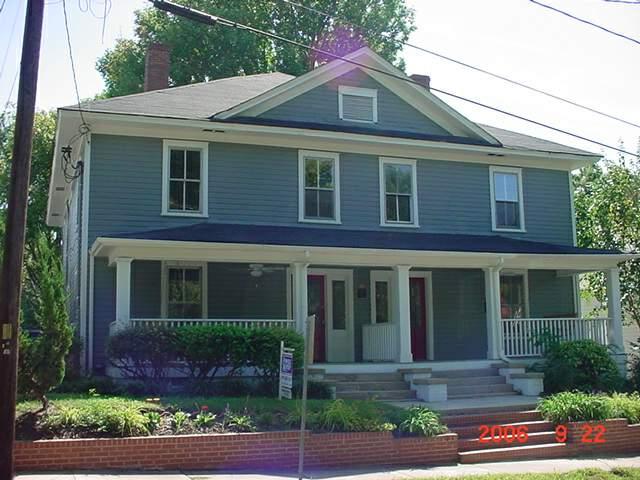 (Below in italics is from the 2009 National Register listing; not verified for accuracy by this author.)
This two-story, hip-roofed duplex is four-bays wide and triple pile. The house has a one-story, hip-roofed porch supported by square posts with a replacement railing running between them. It has two interior brick chimneys, a broad gable centered on the façade, and a brick foundation. The house retains original molded wood weatherboards, two-over-two wood windows, and original front doors with beveled-glass panes over single panels and matching sidelights. The house is identical in form to the W. T. Shepherd Duplex at 821 Burch Avenue. As a rental property, the occupants changed frequently.
The building has been renovated as of 2006 and is named for long-time owners, brothers Walter and I. C. Farabow.