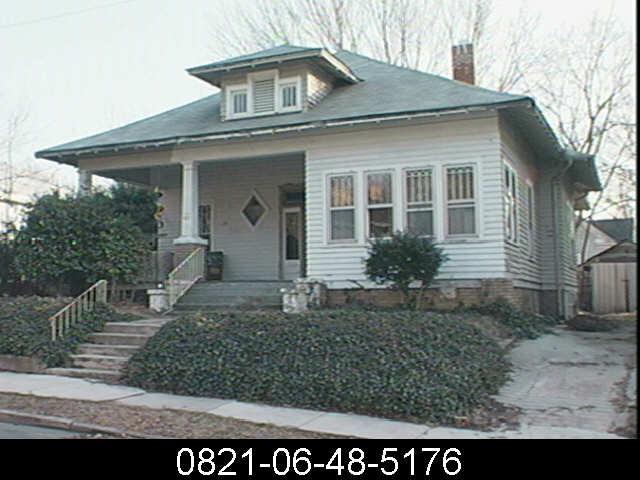 This one-story, hip-roofed, Craftsman house is three-bays wide and triple pile. The house rests on a high brick foundation and has two interior, corbelled brick chimneys. The roof has wide overhangs and exposed eaves. There are projecting hip-roofed bays on the left and right sides and a hipped front dormer with multi-pane, lancet-light windows flanking a rectangular vent. The house retains original wood weatherboards and windows throughout the house are lancet-light-over-one windows. The house has an inset front porch on the left side supported by tapered wood posts on brick piers with an original wood railing. The front door is a beveled-glass pane over single-panel with matching sidelights and a transom across the entire assembly. The right front of the house, aligned with the porch, contains a room with grouped windows on the front and right sides and a separate entrance from the porch with a French door and matching sidelights. The first known resident in Raymond G. Suitt (clerk) in 1919; Suitt remained in the house through at least 1940.
Garage, c. 1920 – One-story, hip-roofed frame garage with wood weatherboards and a wide
vehicle entrance with double board-and-batten doors on the façade.