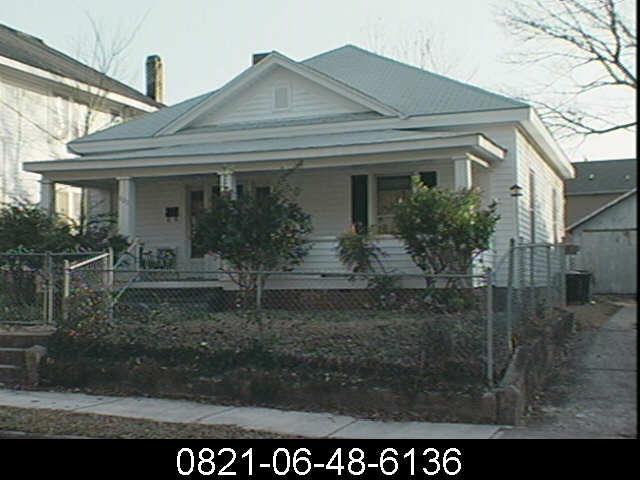 This one-story, hip-roofed house is two-bays wide and double pile with a gabled rear ell at the left (east) side. A low shed-roofed addition is next to the ell. The house has a full-width, hiproofed front porch supported by tapered wood posts on a weatherboarded apron wall. The house retains original wood weatherboards and trim and one-over-one wood windows throughout. The front door is a large pane of glass over a single panel and has matching beveled-glass sidelights. The earliest known resident of the house is L. C. Hearne, a salesman for U.S. Woolen Mills, in 1919. The building was recently renovated.
Garage, c. 1970 – One-story, front-gabled garage has corrugated metal sheathing and a metal
roof. Two large, sliding metal doors are located on the façade.