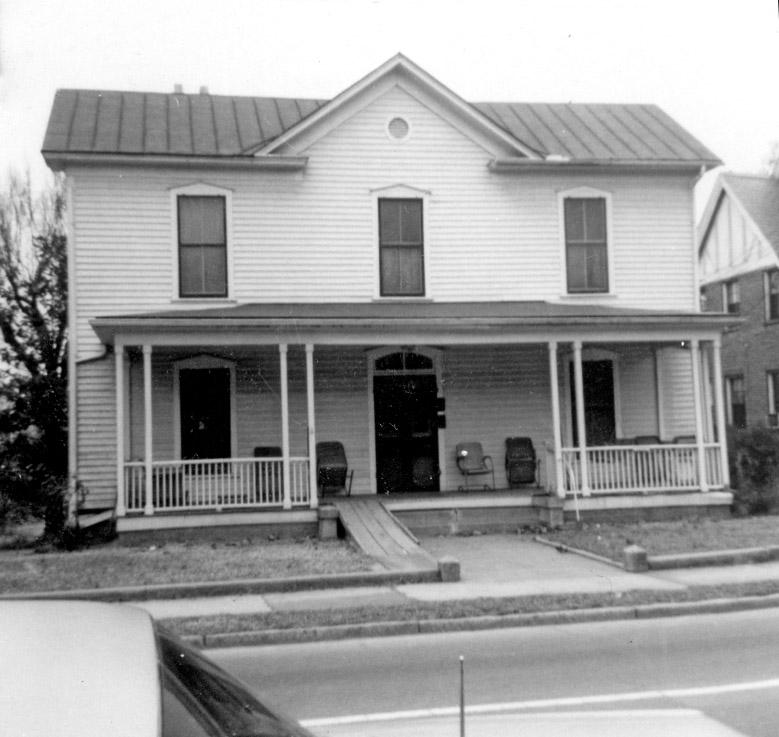 02.66
References in the 1891 deed of trust between Samuel Linton Leary and Mr. H. J. Webb for the Leary-Colletta House next door indicate that 813 Cleveland Street at that time was owned and occupied by S. T. Holloway, who probably had it built in the 1880s. The two- story, one-room-deep main block of the house with a triple-A roofline is enlarged with a two-story hip-roofed wing across the rear and two one-story gable-roofed rear ells. Pointed arched lintels appear at all of the windows and at the entrance, which has double doors and a two-paned transom in a segmental arch.
A circa 1892 photograph reveals that the house originally had elaborate ornamental bargeboard bracing in all of the attic gables. The lattice work between the paired posts of the hip-roofed front porch appears to be a fairly recent addition. JW Hutchins succeeded Holloway here around the turn of the century. Hutchins was a butcher at the City Market (beef market) until the late 1910s when he became vice president of City Ice and Coal; he died in the early 1920s.
The house was divided it into several efficiency apartments by the 1980s.
2013 (Triangle MLS)
2013 (Triangle MLS)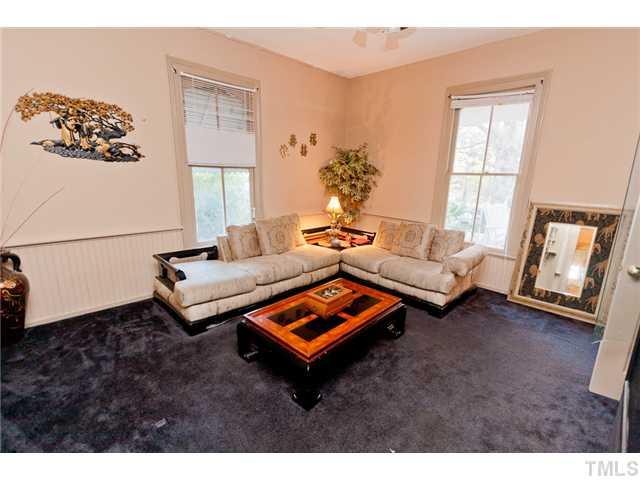 2013 (Triangle MLS)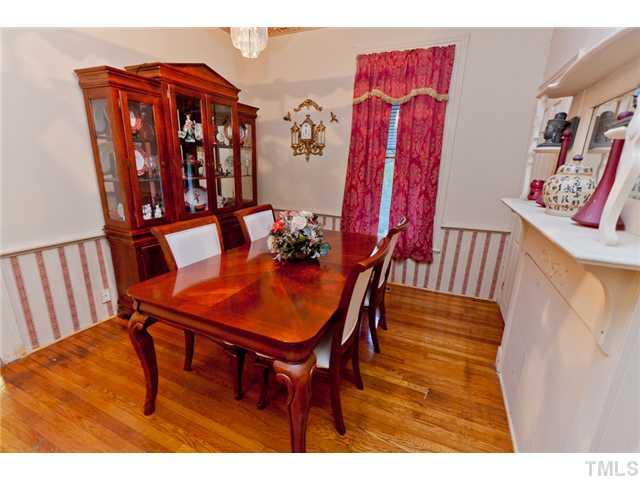 2013 (Triangle MLS)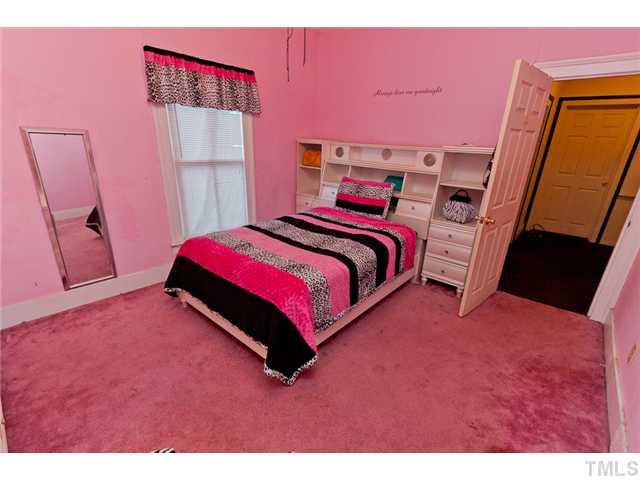 2013 (Triangle MLS)