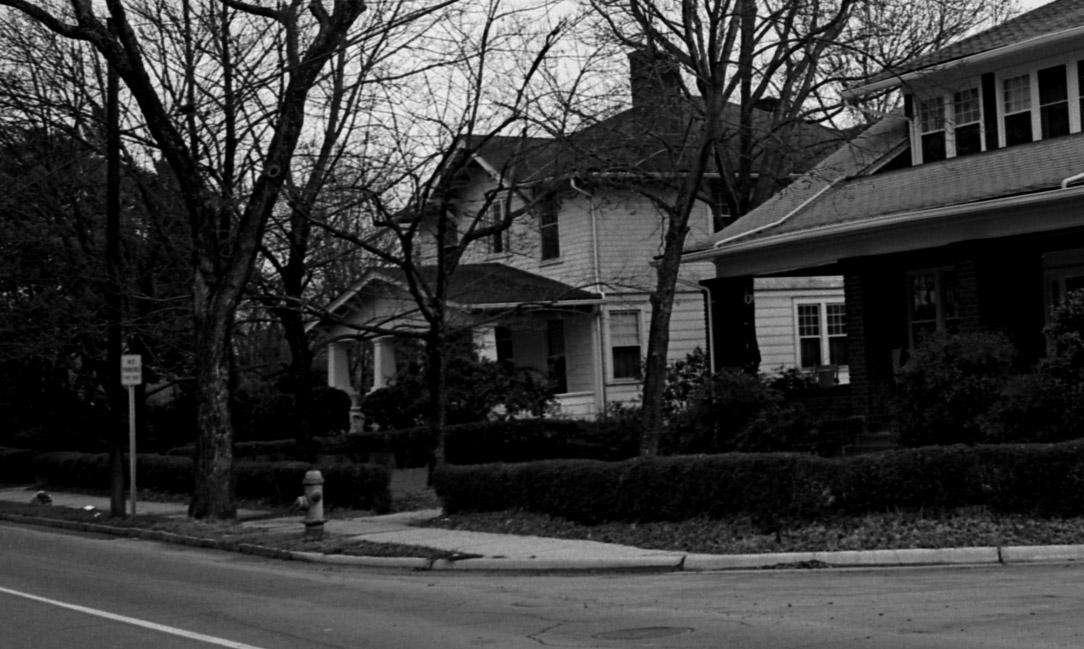 811 Vickers, 01.05.67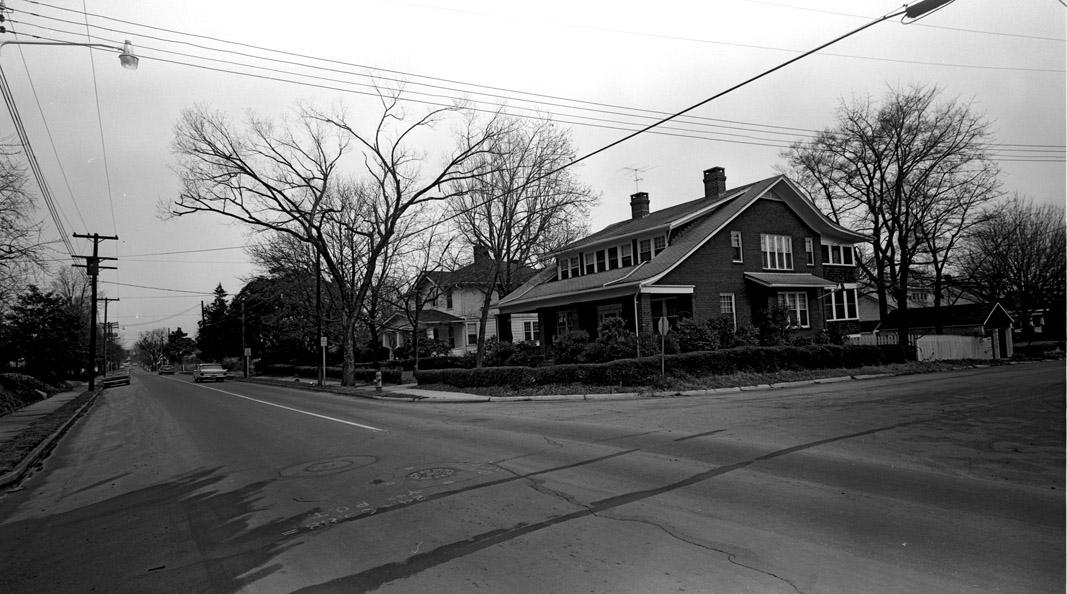 Looking northeast, 01.05.67
(Courtesy Herald-Sun)

The four Craftsman-style houses at the northeast corner of Parker and Vickers (two on Parker and two on Vickers) remain essentially unchanged from the view of this corner in 1967. However, the major change occurred immediately to the northeast of these houses, and the Durham Freeway was contructed just behind them beginning in June of 1967.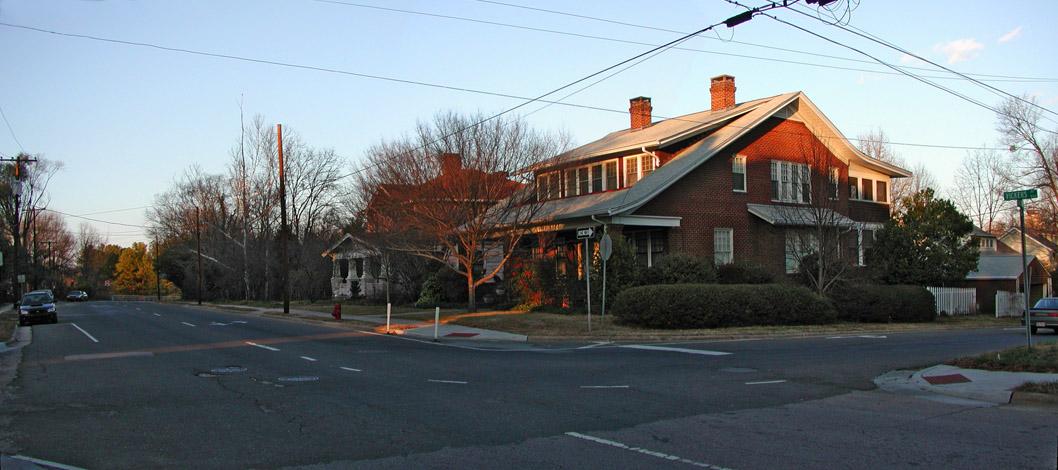 Looking northeast, 01.27.08

The major visible change is in the re-routing of Vickers that occurred with the Freeway construction - notice in the top picture that Vickers heads straight north (and south). In the present day photo, Vickers no longer connects with its northern remnant, but turns to connect with Gregson Street. This converted Vickers from a minor two-way neighborhood connector to a one-way thoroughfare, significantly altering the character of the neighborhood.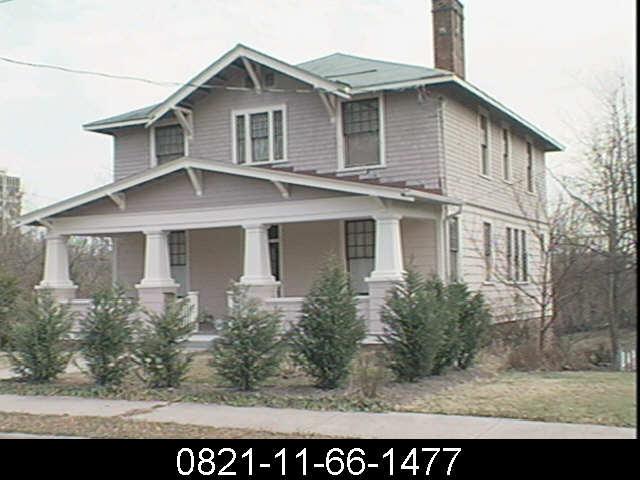 From the 1984 National Register listing:
Two-story frame foursquare with low hipped roof interrupted by a gable supported by brackets above the main facade. Wide weatherboards sheathe the first story and shingles cover the second. A full-facade gable-front porch with large tapered box posts on brick plinths dominates the front of the house. Dr. Elbert Russell with the Duke University Divinity School built the house in the 1920s; the Webb family owned it from the 1940s to 1983.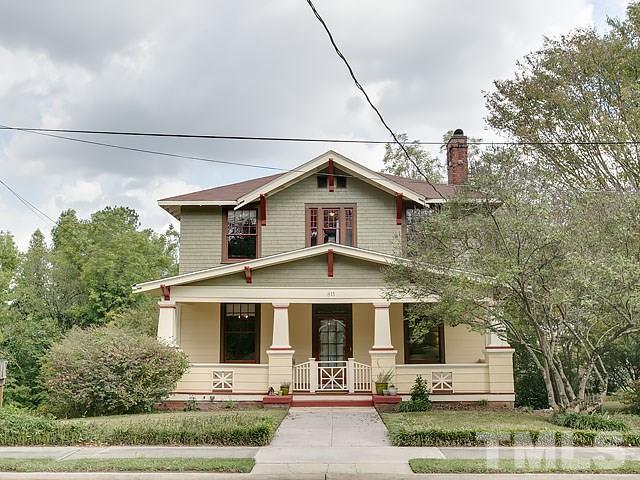 (TMLS/Urban Durham Realty, 2017)