In tours
This building does not appear in any tours yet.
Last updated
Sun, 01/13/2013 - 12:36pm by gary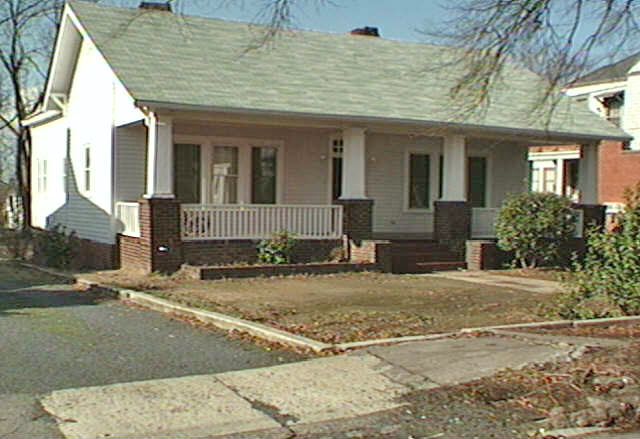 A late nineteenth-century construction date for this one story frame house with two long rear ells is revealed in the segmental arched transom at the front door, the pointed arched lintels at the entrance and all side windows, and the corbelled chimney stacks. Probably in the 1920s the house was given a bungalow "look" with a new front plane of the gable roof encompassing a full-facade porch with slightly tapered box posts on brick plinths.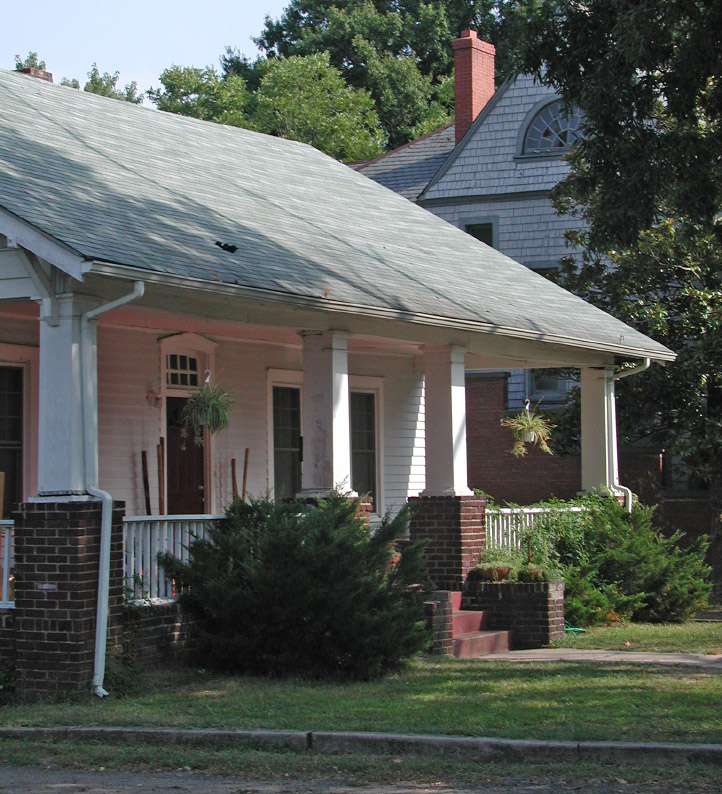 July 2006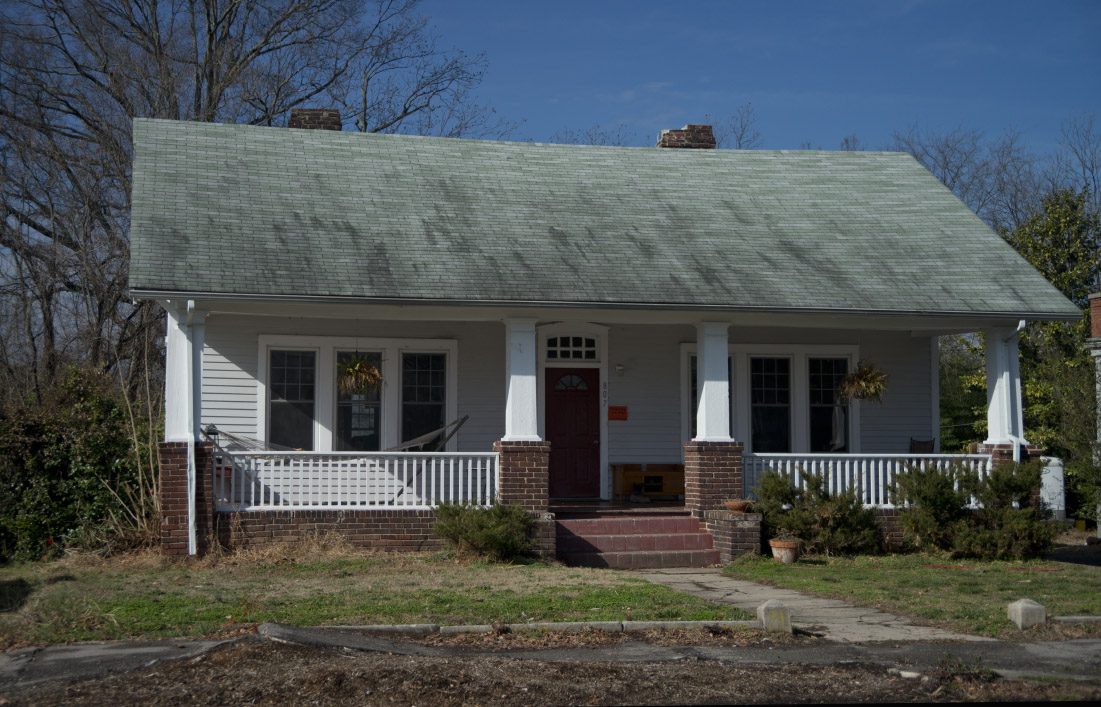 01.12.13