Year built
ca. 1890; renovated 1949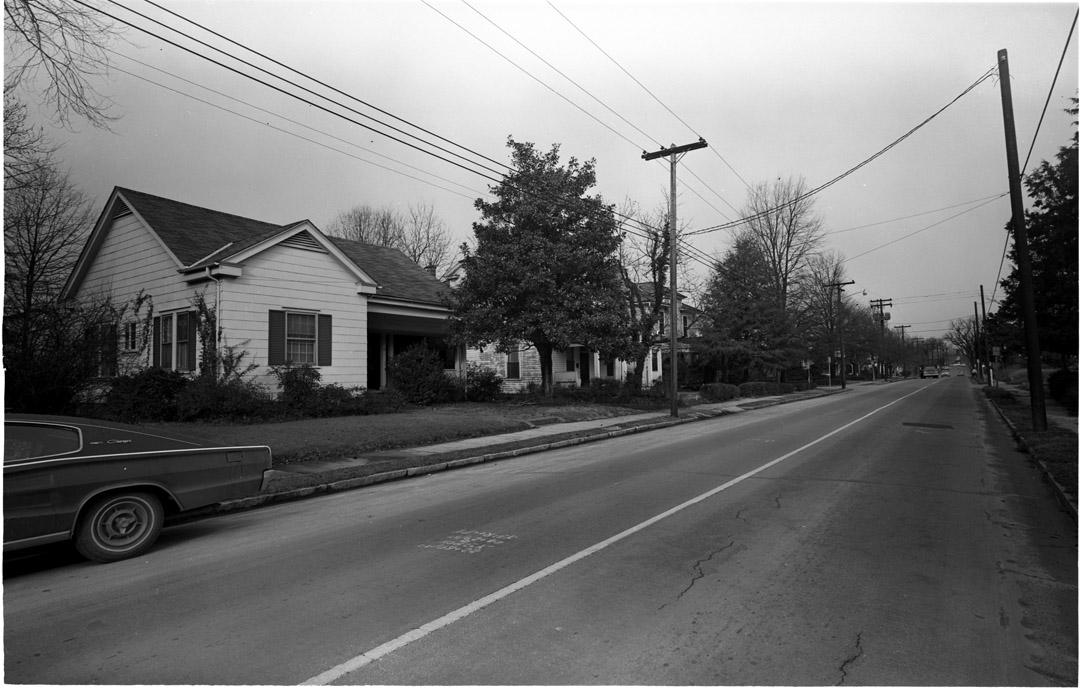 What was once a block somewhere in the middle of the Morehead Hill / West End neighborhood (as you can see Vickers stretching northward in this picture) became the northern edge of Morehead Hill after the introduction of Ye Friendly Freeway in 1967.
806 Vickers is prominent in the left foreground of the picture above. It was the home of George and Mary Pyne; George Pyne was a partner in Harris and Pyne, the successor architectural firm to Atwood and Weeks. The house remains in the Pyne family.

Same view, 01.30.08.