805-807 FAYETTEVILLE
Built in
1930-1950
/ Demolished in
1965-1968
Comments
Built in
1930-1950
/ Demolished in
1965-1968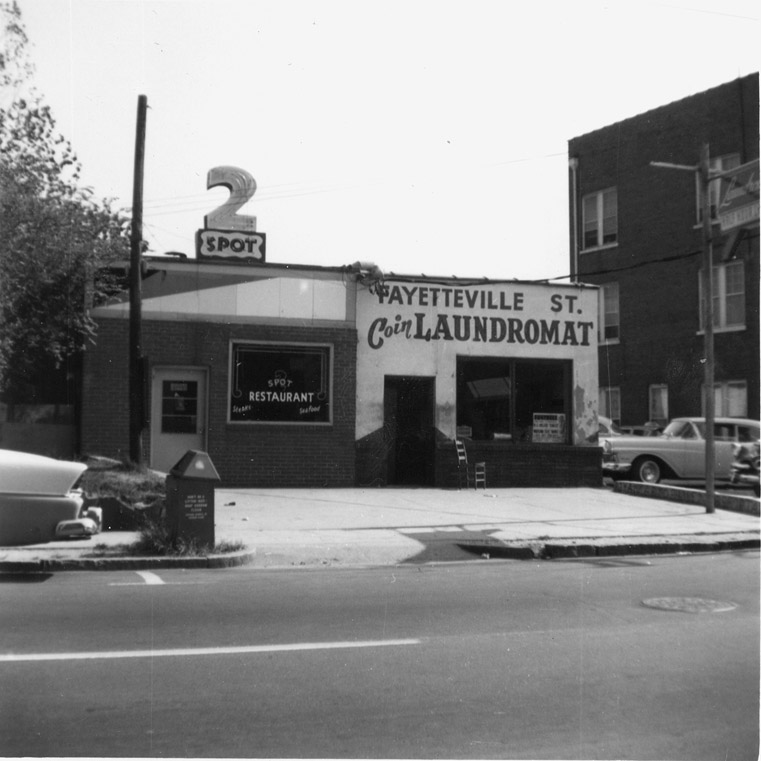 (Courtesy Durham County Library / North Carolina Collection)
Although part of the building isn't visible in the above picture, 805-807 housed not only the 2-Spot Restaurant and the Fayetteville Laundromat but, to the right behind the parking area, the Royal Music Company, which the scene from "Negro Durham Marches On" describes as purveying radios, jukeboxes, records - essentially all manner of music related items.
(Courtesy Durham County Library / North Carolina Collection)
Originally, the laundromat portion of the building housed the Royal Cab Company, but the space had changed hands by 1961.
This structure was demolished by 1968. It was redeveloped as housing in the 1980s.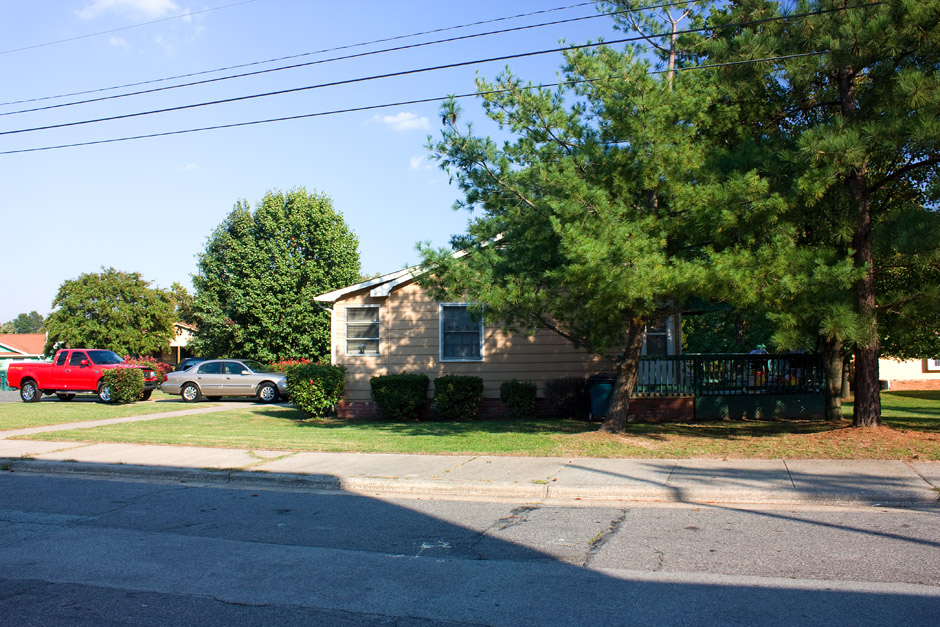 Looking east, 10.05.08
Find this spot on a Google Map.
35.985542 -78.897567