Late 1960s - Urban Renewal comp photo (Durham County Library)

The Freeland Markham house, built ~1905, was one of three houses belonging to members of the Markham family on Cleveland Street, and the only one still standing. It is the most architecturally impressive house remaining on Cleveland Street, with copious neoclassical Victorian detail.

Many of the houses along Cleveland Street were built by small business owners. 
Constructed some time between 1907 and 1910, this two-story frame house is a distinguishable example of the late Victorian neoclassical styling popular at that time. On the side elevations,two-story, three-sided bays extend from the large boxy core with a steeply- pitched hipped roof and tall interior chimneys with corbelled stacks. The most striking feature of the house is the one-story wraparound porch with a second pedimented tier at the entrance bay; throughout both tiers, the supports are finely detailed Corinthian columns on brick plinths. Leaded glass transoms, sidelights and rondels embellish the front entrances. Although the house is somewhat deteriorated, its exterior is completely intact and the interior is little altered. Matthew Freeland Markham, a partner in the Sneed-Markham-Taylor Company men's clothing store, had the house built and lived in it until his death in 1948. Today [1984] the house is operated as a haven for derelicts.
(I appreciate Claudia Roberts' candor - I'm not sure how one operates a haven for derelicts, but the point is clear)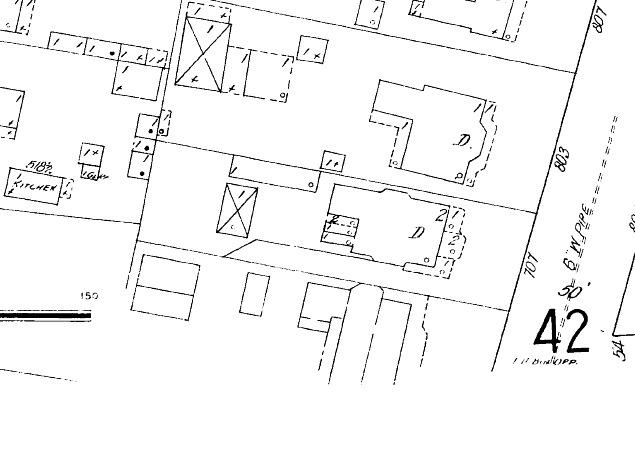 Above, 1913 Sanborn Map (the house is listed as 707)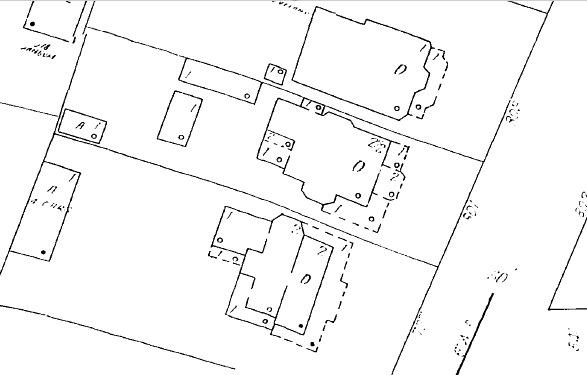 1950 Sanborn Map (appears the same on the 1937 map) - now listed as 801.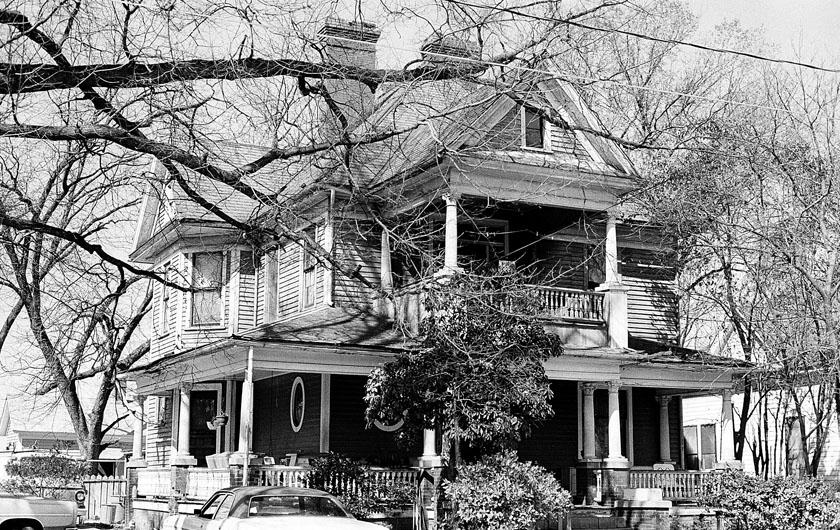 Freeland Markham House 1980 (State Historic Preservation Office.)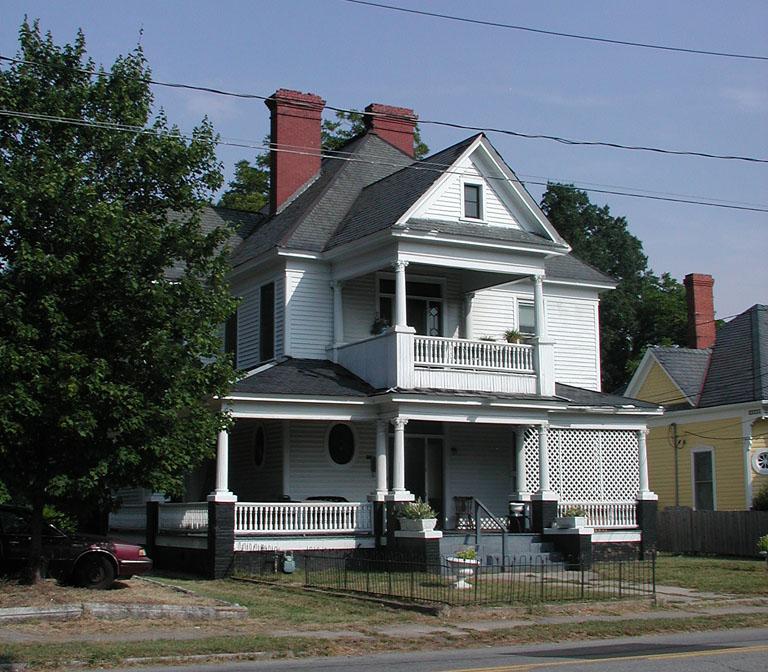 Freeland Markham House 2006
(Photo by Gary Kueber)
801 Cleveland and the house across the street, 802 Cleveland, are both owned by Oscar Hicks of Creedmoor. It appears, as of 2006, to be a rooming house.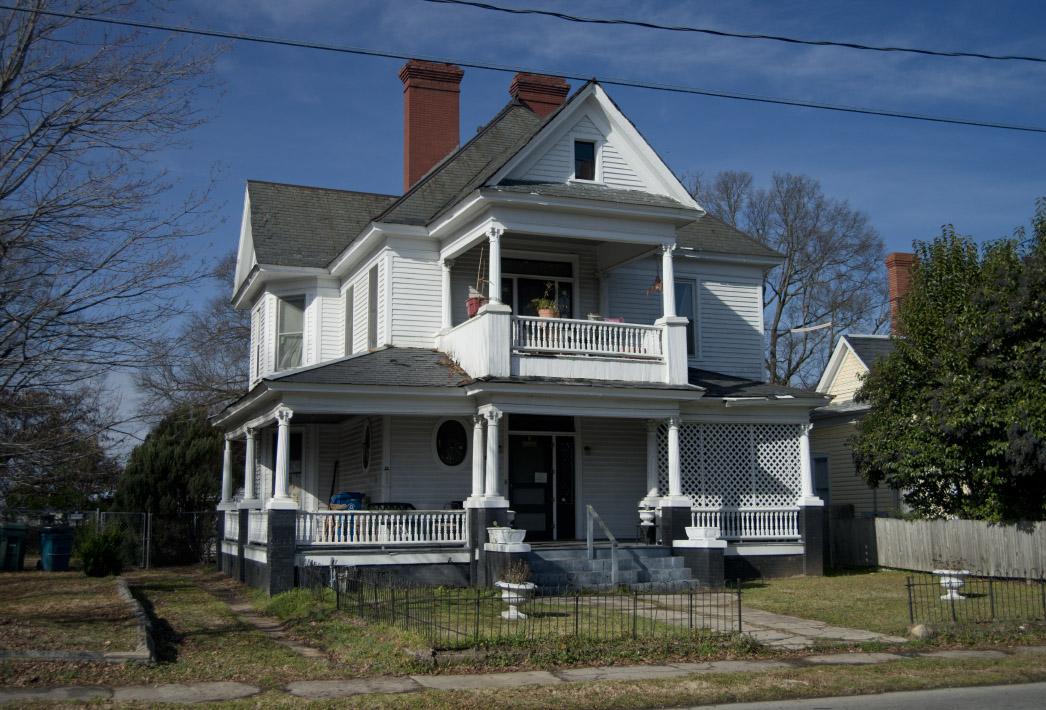 01.12.13
(Photo by Gary Kueber)
As of 2013, the house has been purchased by a homeowner who intends to renovate the entire house - what a win for Durham; this house deserves a full and loving renovation.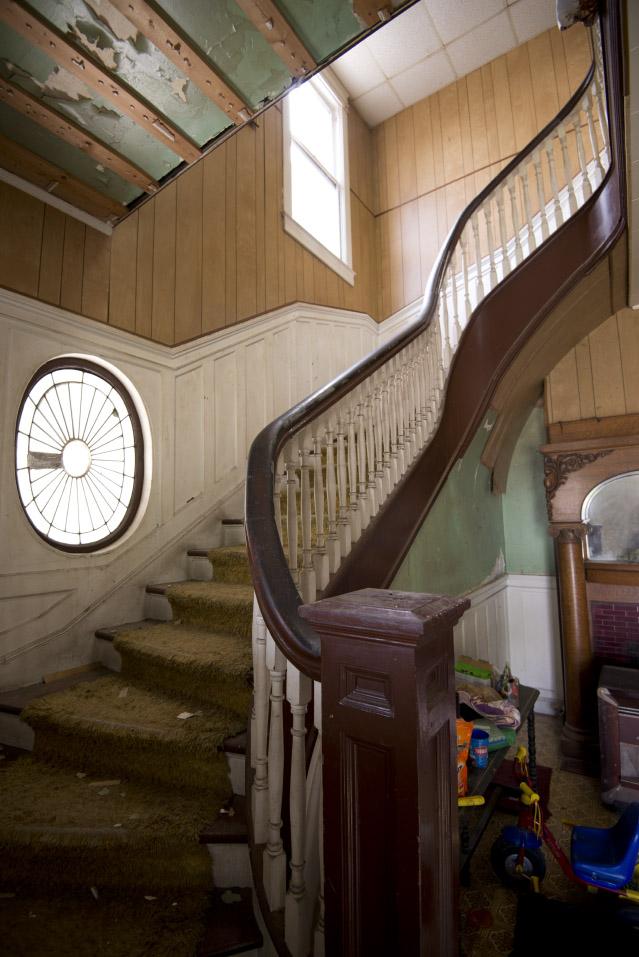 Front stairwell, 07.28.13
(Photo by Gary Kueber)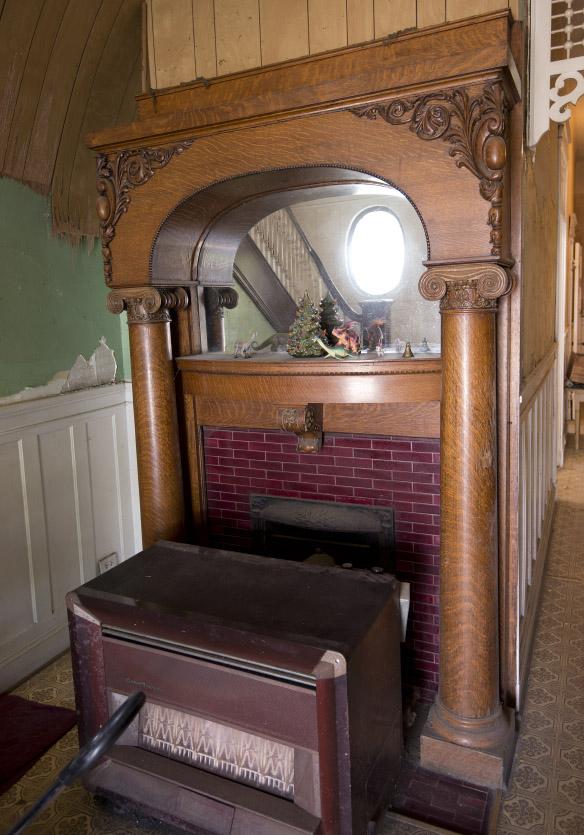 Front mantel, 07.28.13
(Photo by Gary Kueber)
One of many spacious rooms on the first floor, 07.28.13
(Photo by Gary Kueber)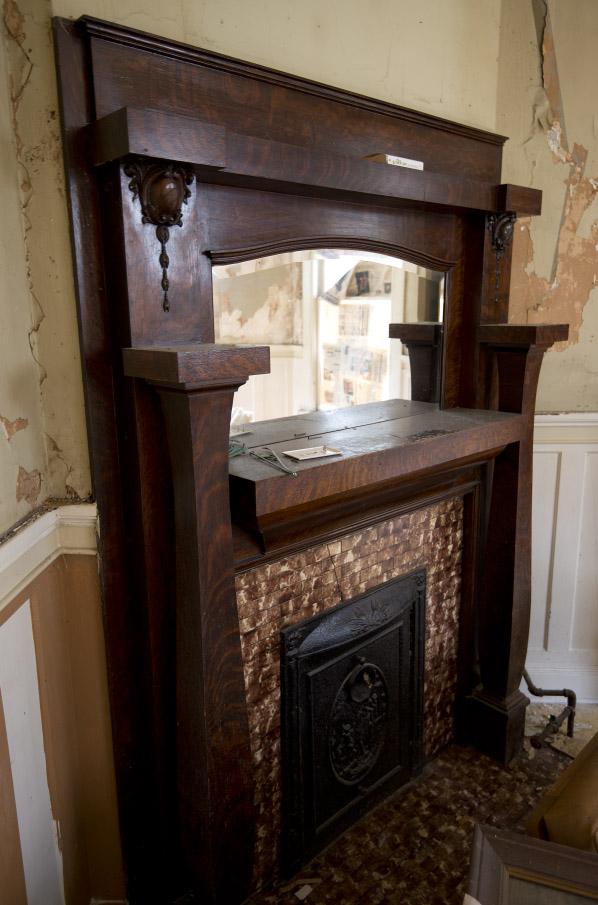 Another amazing mantel and variegated tile surround, 07.28.13
(Photo by Gary Kueber)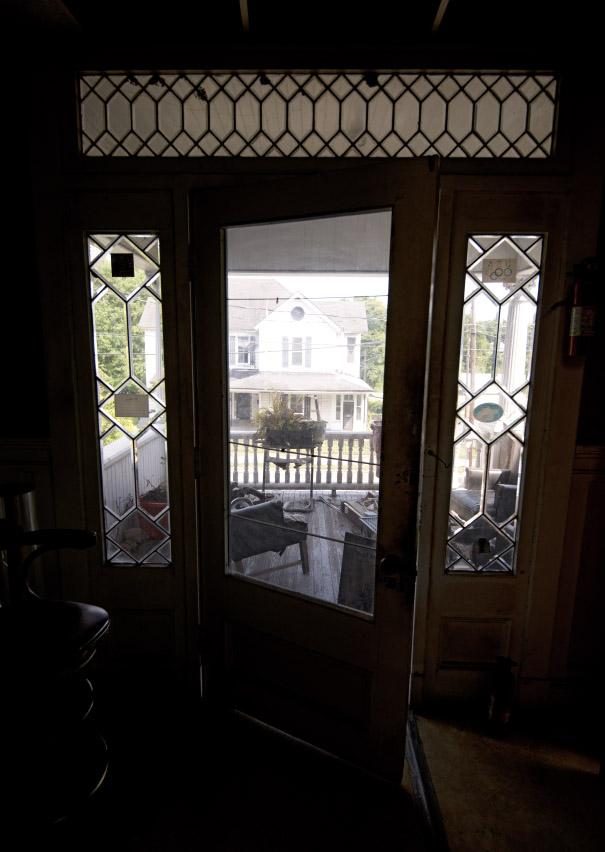 Door and sidelights to second-story porch, 07.28.13
(Photo by Gary Kueber)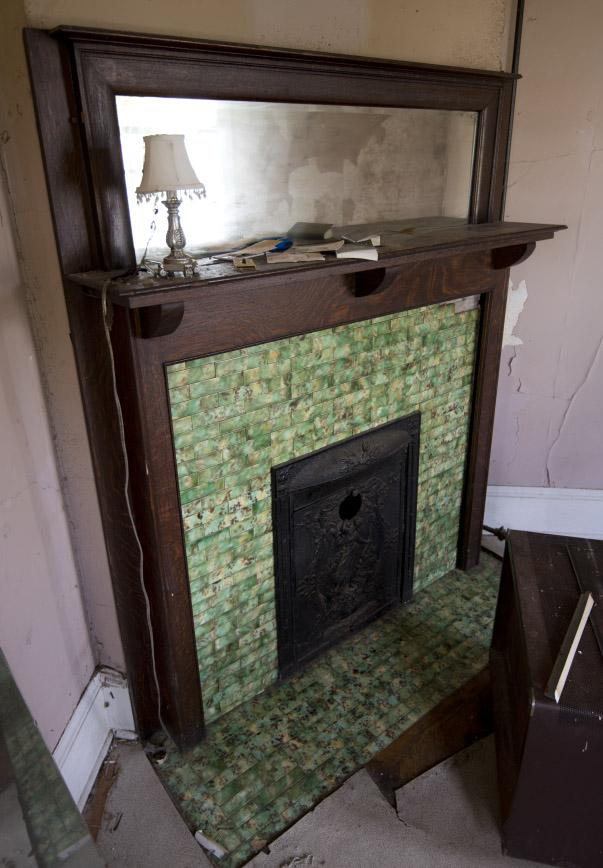 Yet another (second story) beautiful mantel, 07.28.13
(Photo by Gary Kueber)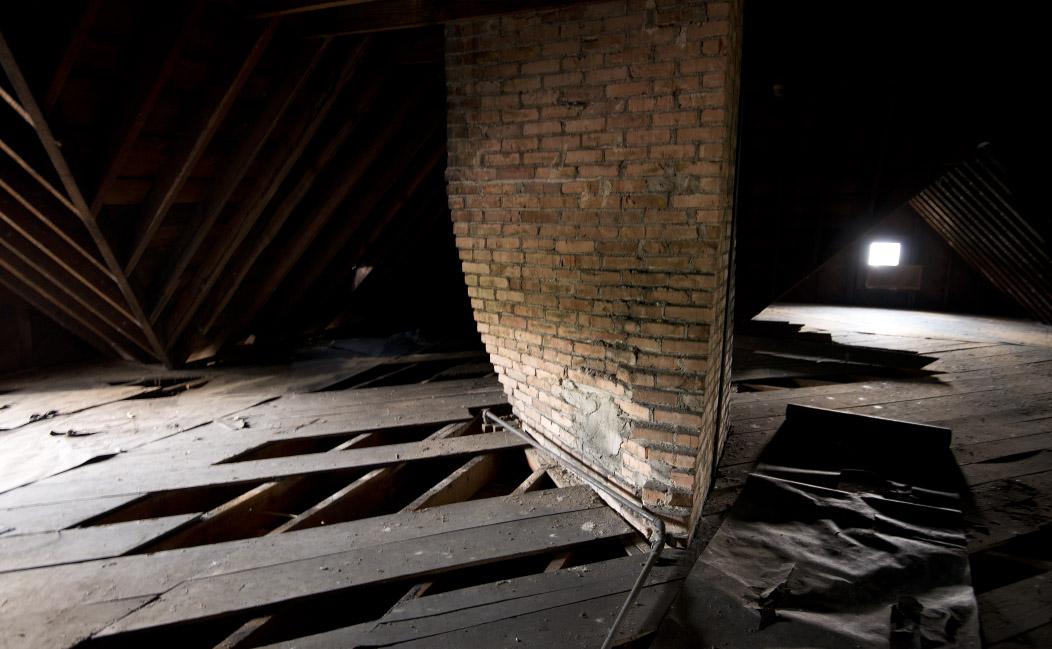 Fascinting chimney brickwork in the attic, 07.28.13 (yes, it twists.)
(Photo by Gary Kueber)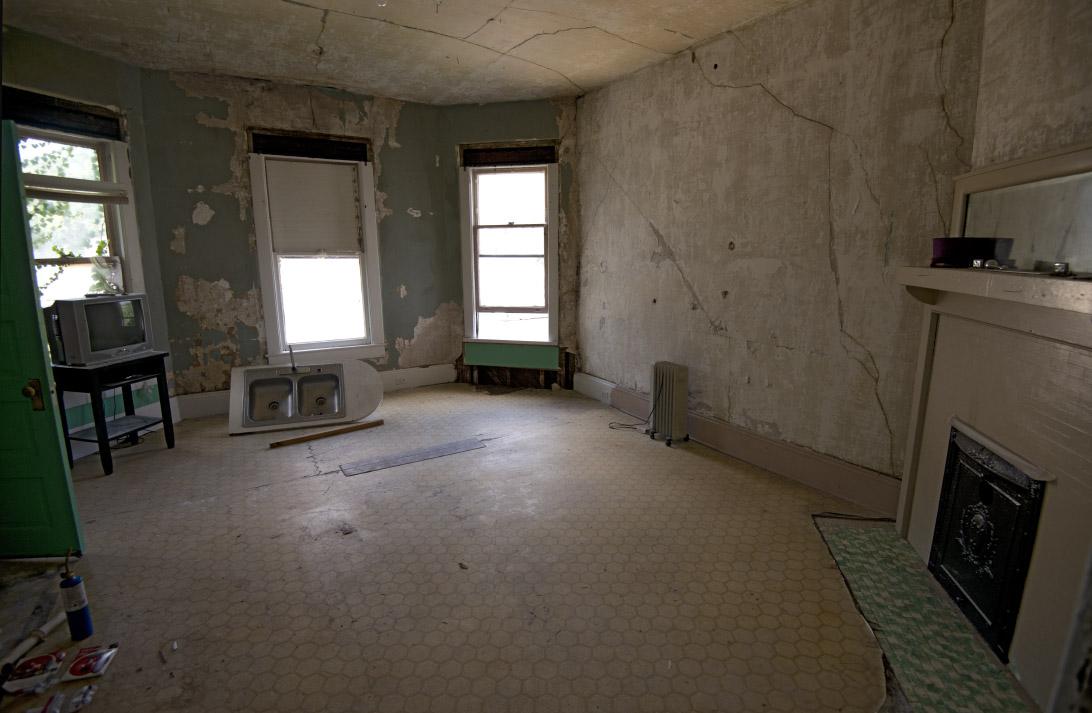 Spacious upstairs room - 16 feet from door to end of the bay,  07.28.13.
(Photo by Gary Kueber)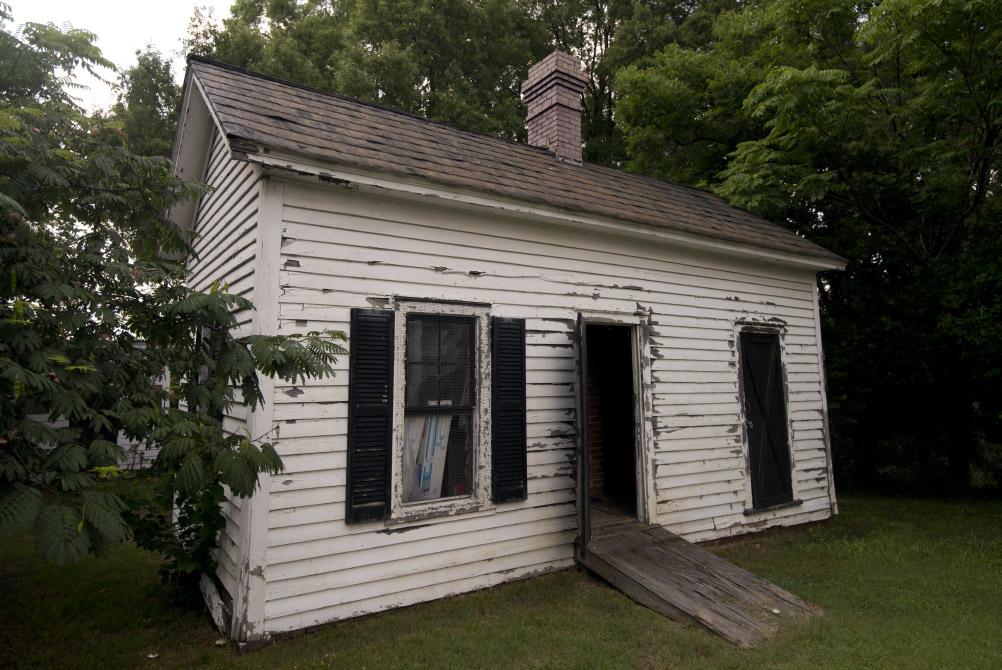 Small 'house' in the backyard with patterned tin roof shingles, 07.28.13
(Photo by Gary Kueber)
Stairwell after plaster restoration and painting.
(photo by Natalie Spring)