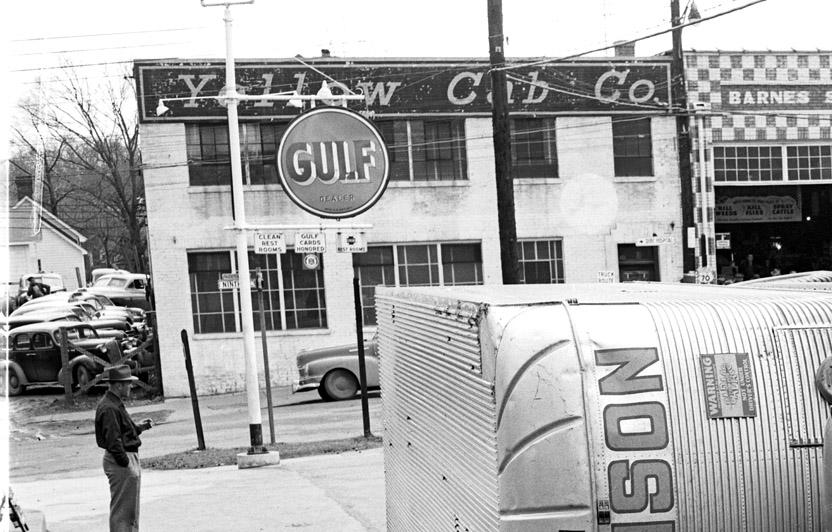 776 Ninth St., 02.20.51
(Courtesy The Herald-Sun Newspaper)

Built in the early 1940s, the masonry structure at 776 Ninth St. initially housed the Durham Transportation Corporation bus service. By 1946, the building housed the Yellow Cab Company and Hastings Bus Lines. By the 1950s, Avis Rent-A-Car shared the building with the Yellow Cab Company.

By 1965, the Atlantic Beauty College had renovated the building for their use.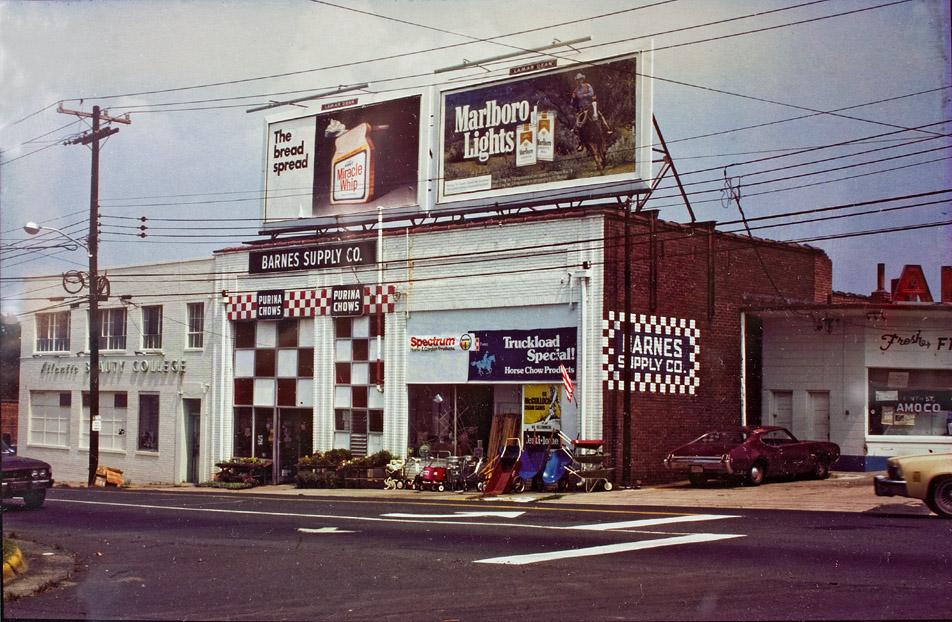 772-774-776 Ninth St., 1970s.
(Courtesy Elmo's Diner)

The Atlantic Beauty College remained in business through 1985. In the late 1980s, the Ninth Street Bakery moved down the street from Ninth St. and renovated the space for their use. They moved their wholesale operations downtown at around the same time, to the then-recently-vacated Herald-Sun building.

I'm having trouble nailing down when the bakery decided to shutter their retail operations on Ninth St., but I think it was around 1993. The bakery would remain wholesale until ~5 years ago, when they resumed a retail presence out of their downtown location. (Which is nice, but doesn't approach the great selection of stuff they had when on Ninth St.)

The loss of Ninth St. Bakery on Ninth St. was softened by the opening of Elmo's Diner, which had been a Carrboro institution for a number of years at Carr Mill Mill (nee Durham Hosiery Mill No. 4.) The diner quickly became a fixture on Ninth St., seemingly busy at all hours of the day (and night.)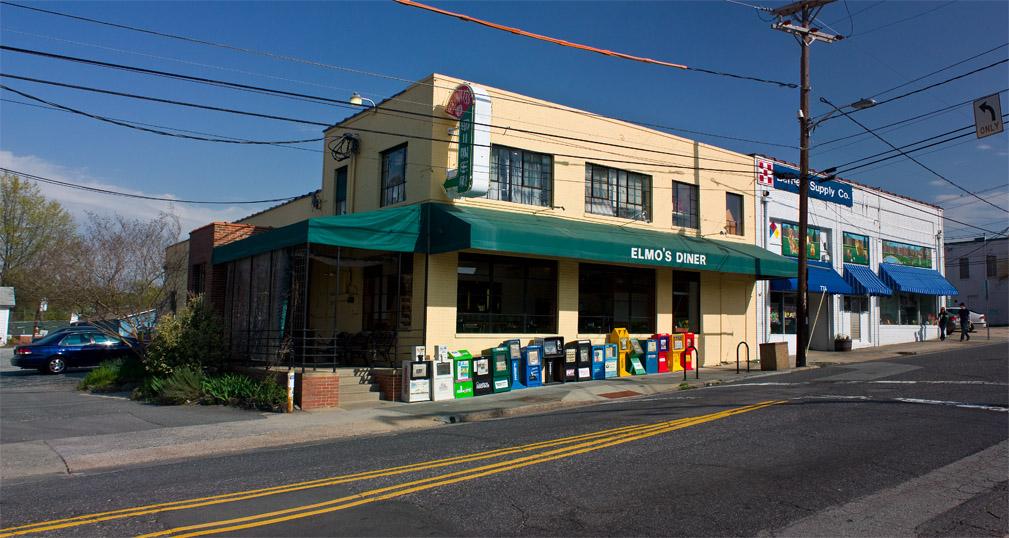 776 Ninth St., 04.05.09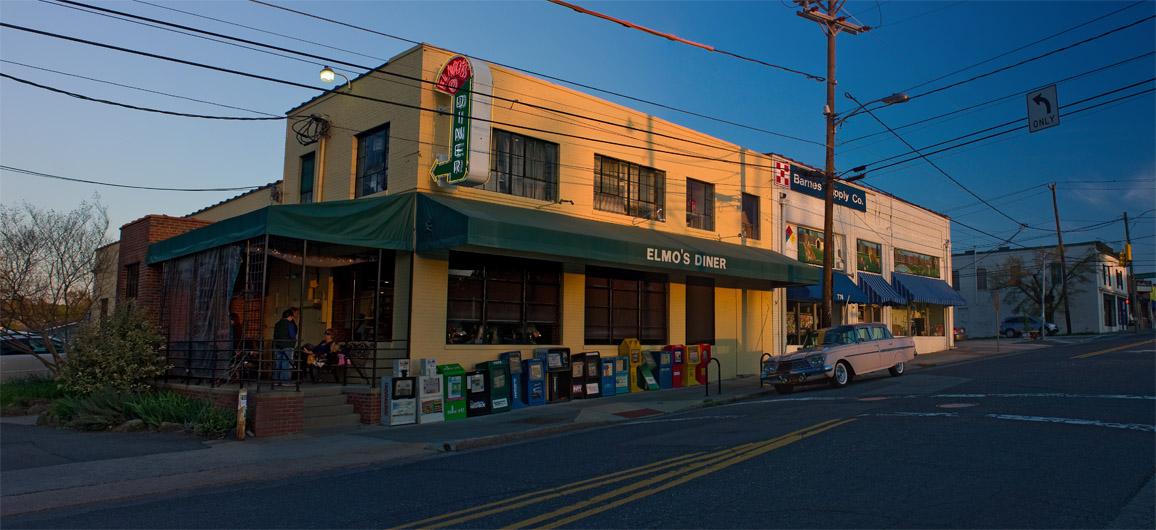 04.09.09

Find this spot on a Google Map.


36.010462,-78.921771