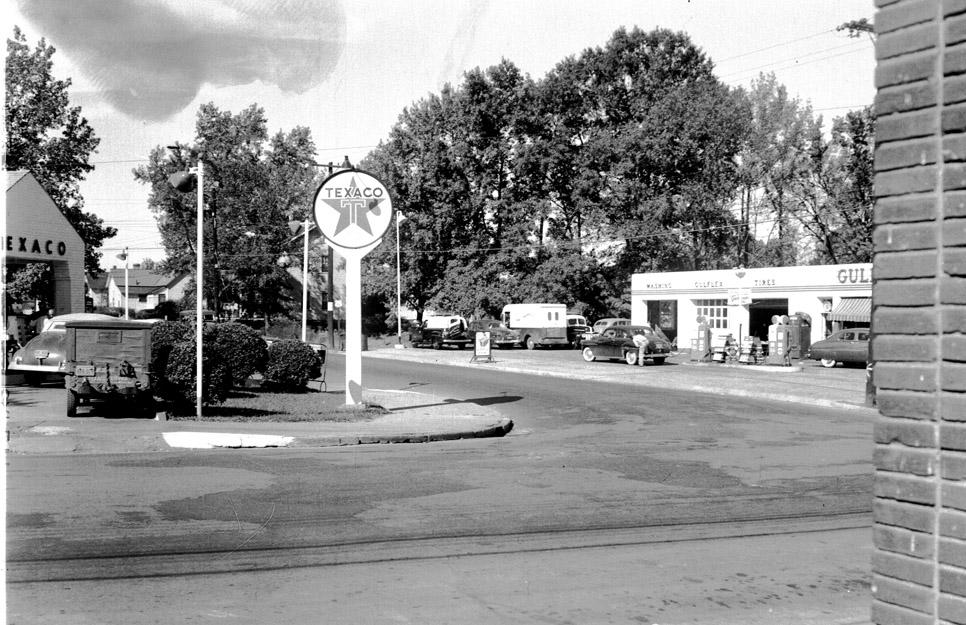 Hillsborough Road and Ninth St., looking west, ~1958
(Courtesy Barry Norman)

The service station at 771 9th St. / 2001 Hillsborough Road was initially the Council Service Station, built during the early 1930s. The building became Moore's Texaco, and, by the late 1950s, the McAfee Service Station. It then had a stint as a drive-in shoe shop, and idea whose time has surely come again.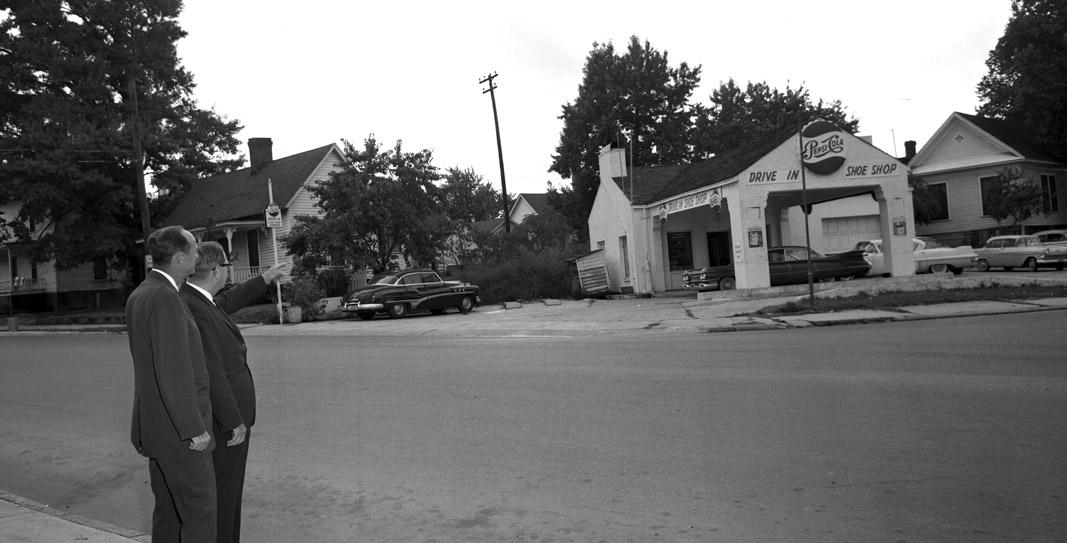 Corner of Hillsborough Road and Ninth St., looking southwest, 09.27.62
(Courtesy The Herald-Sun Newspaper)

It seems unlikely the men pictured above were in search of new footwear; this photo was taken the day Durham's City Council announced it would accept the gift of this land from Erwin Mills to address what a company official called "the hazardous traffic pattern created by the intersections of Hillsboro Road and Markham Avenue at Ninth Street."  More famous for its dramatic neighborhood clearance and highway construction, the dawning Urban Renewal era was also about streamlining such smaller, inconvenient crossings to fit the faster pace of mass automobilization.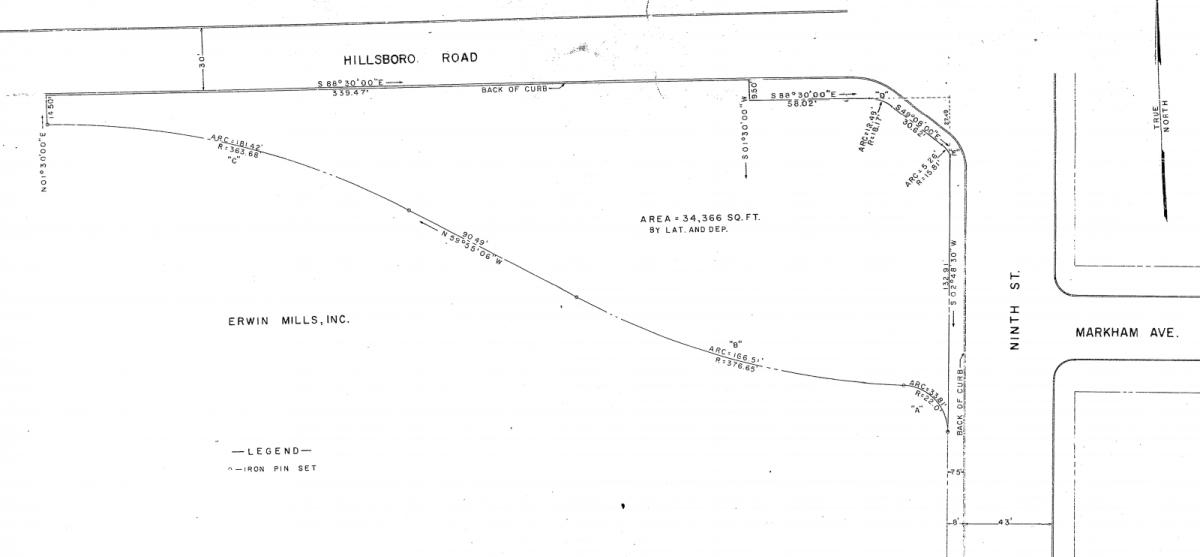 August 1962 plat map shows the land Erwin Mills would donate to realign the intersection here (Durham County Register of Deeds).
Within a year, the former service station and other structures here were gone, the rump of the former course of Hillsborough renamed 'Safeway', and this land left an island in between. The site hosts the Old West Durham neighborhood sign and grass/landscaping. It seems unfortunate that it managed to lose its sidewalk along with the gas station. Perhaps as people discuss closing Safeway, the former Hillsborough Road, making the crossing of Hillsborough on the north side of Ninth St. a bit less forbidding will be a priority.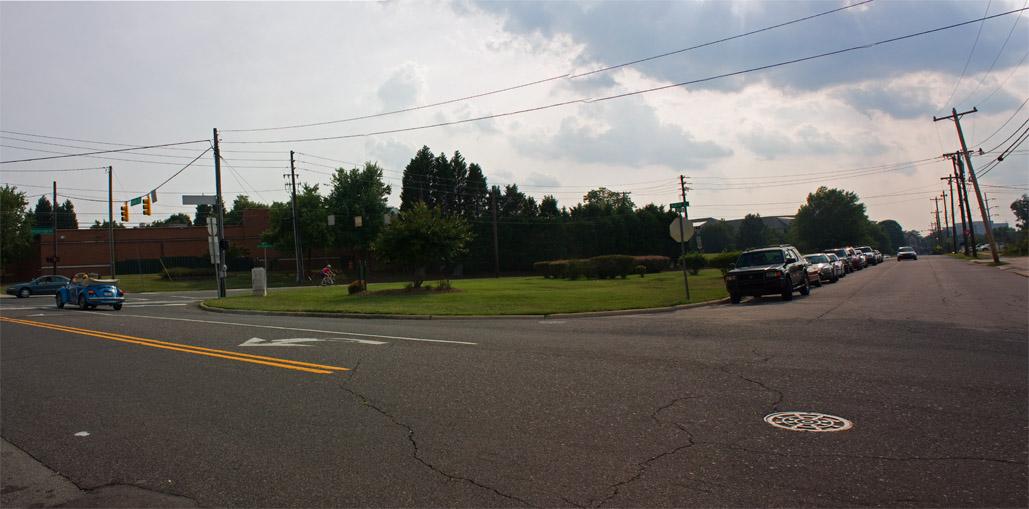 Former southwest corner of Hillsborough and Ninth, looking southwest, 08.08.09

Find this spot on a Google Map.


36.010268,-78.922358
UPDATE: a small happy note to end on, the sidewalk was restored on the island between Hillsborough Road and Safeway in mid-2014.