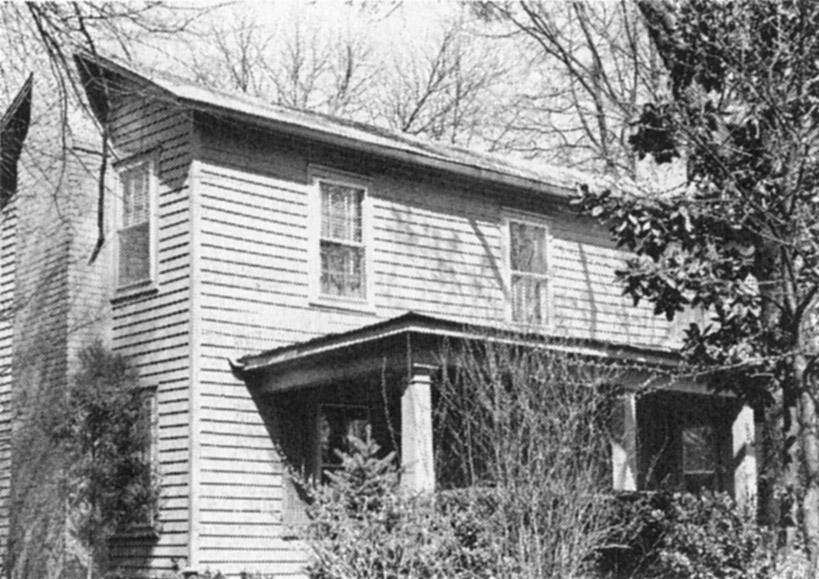 One of the oldest houses, if not the oldest house remaining in central Durham is the house at 717 Holloway. The house was built sometime before 1865 as a farmstead for Calvin O'Briant and his family. According to the Architectural Inventory, O'Briant moved to the area from Person County around 1860 and owned a tract of land extending north to Geer St.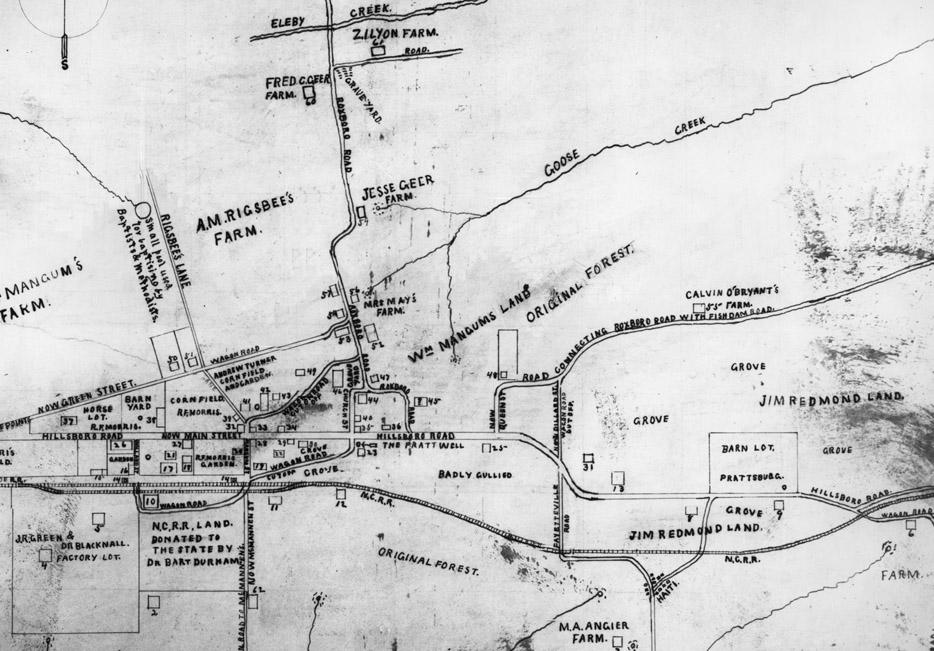 Above, a section of Lewis Blount's map of Durham as it appeared in ~1867 (drawn from memory by Mr. Blount in 1923)
(Courtesy Durham County Library)

In addition to his farm, Mr. O'Briant owned and operated a brickyard nearby at the bottom of the hill to the east (along Holloway) - presumably near Alston Avenue.

The house remained in the O'Briant family until 1965.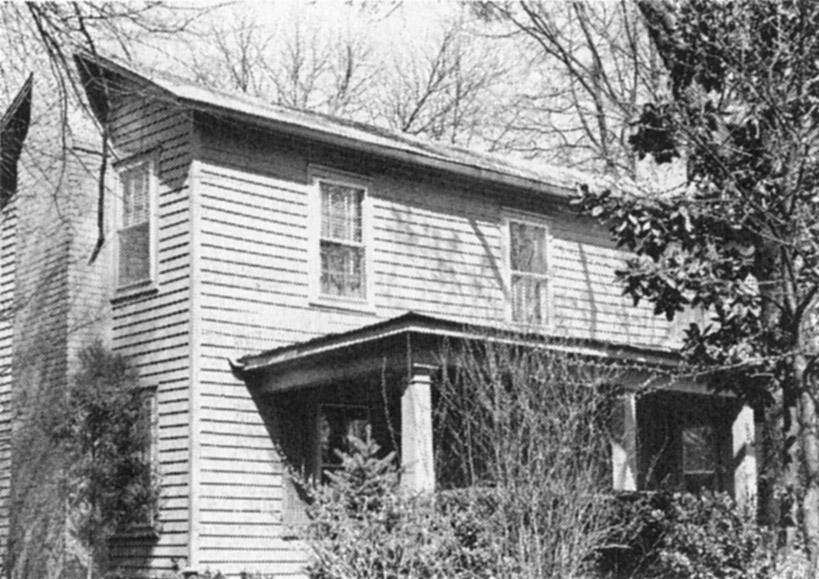 O'Briant House, 1970s.

The house has, sadly, fallen into further disrepair and appears to be boarded up. It would be tragic if one remnant from the earliest days of Durham still in existence ended up torn down.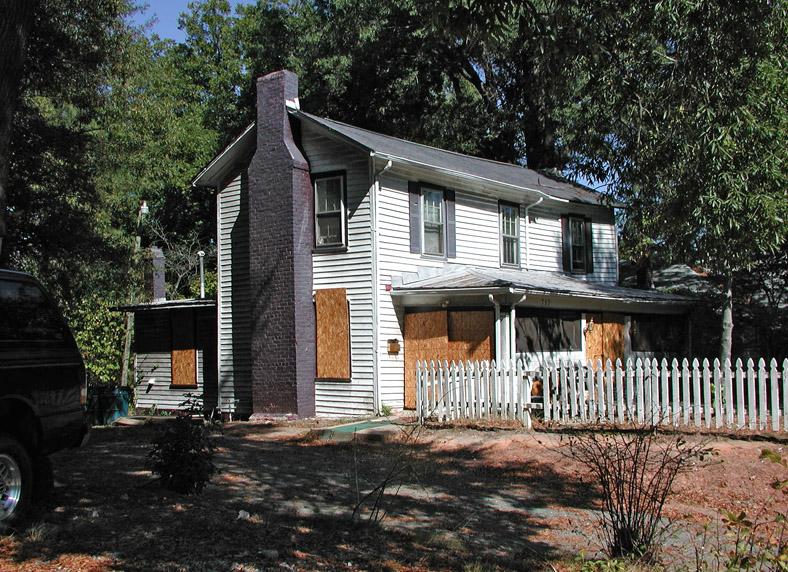 Looking northeast, 2007
As of 2012, the porch enclosure has been removed, the house has been painted, and it's for sale for $75,500. Per the Realtor, "All four original mantels remain. The stairs are intact. Some interior doors and casings are original, but majority have been lost. Original flooring has not survived."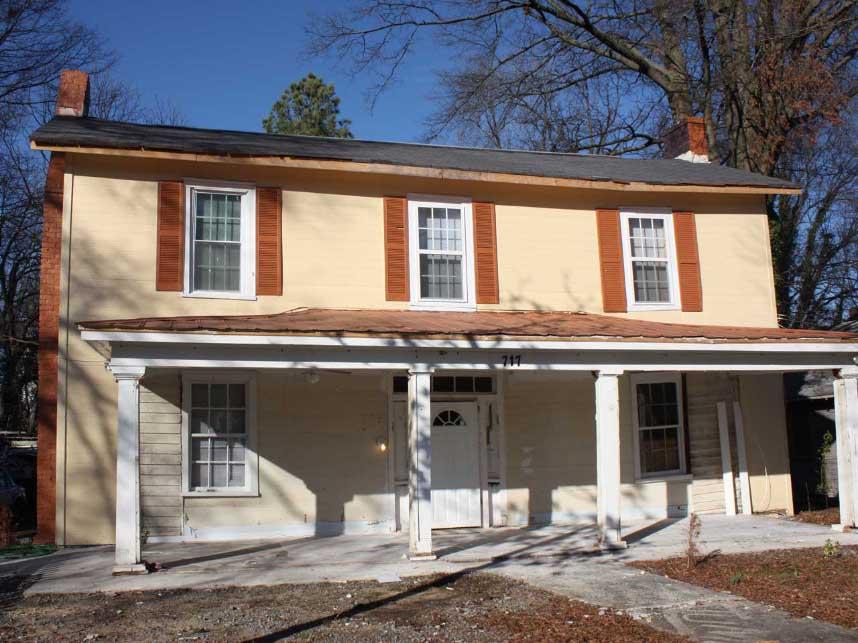 2012
Thankfully, the house is under renovation as of 2014. Thrilled to see one of the oldest structures in Durham being restored.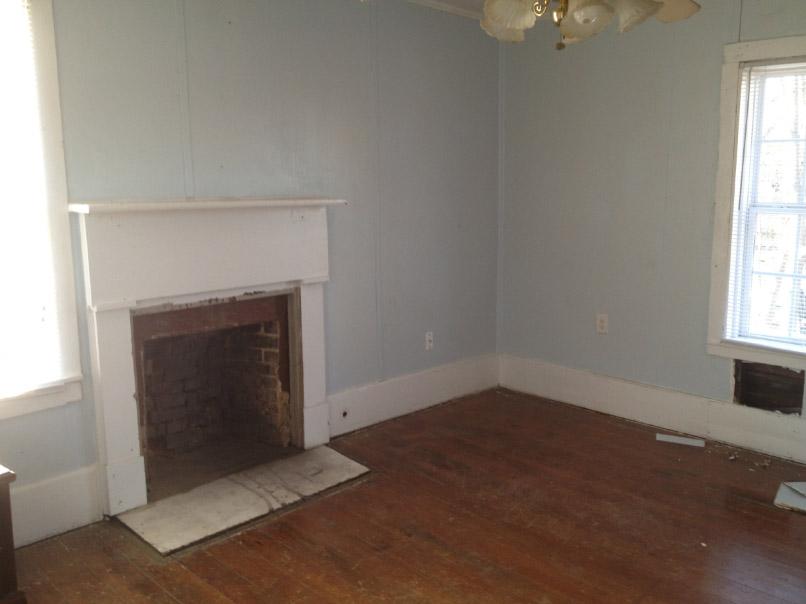 03.04.14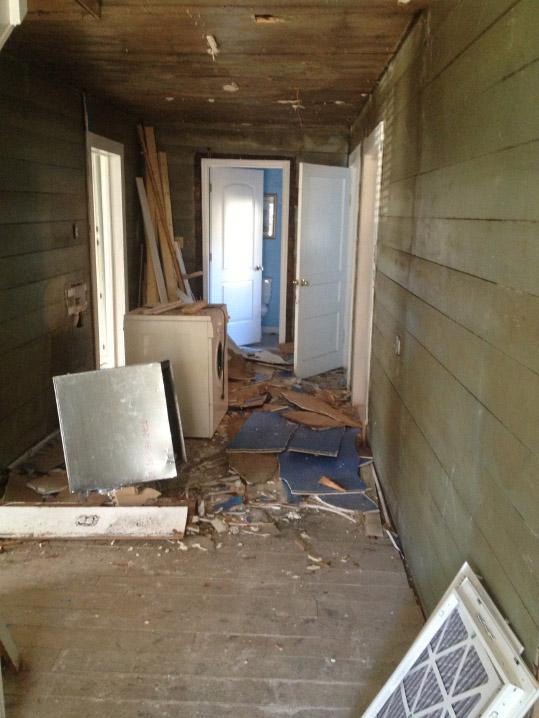 03.04.14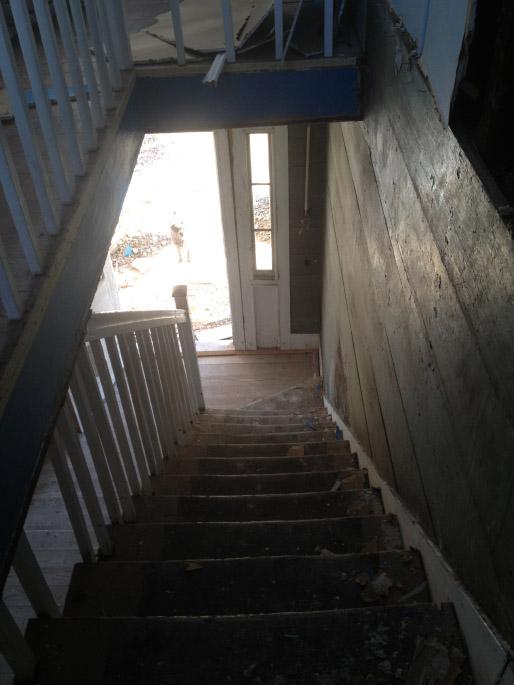 03.04.14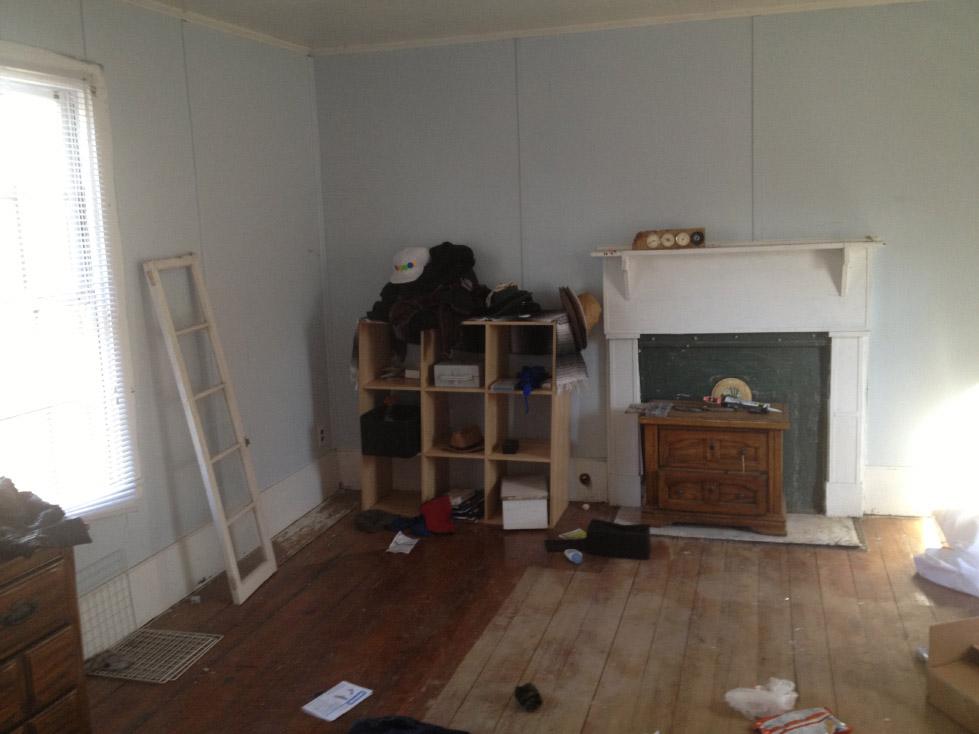 03.04.14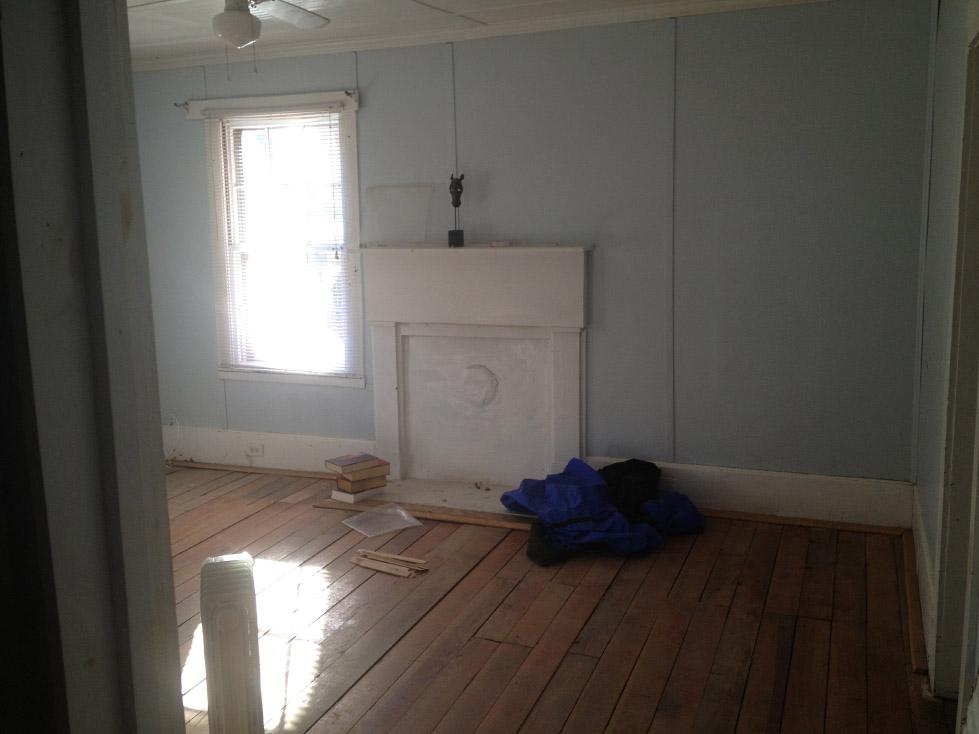 03.04.14