(Below in italics is from the 2004 East Durham National Register listing; not verified for accuracy by this author.)
Sidney Maynard House. 2-story Queen Anne-style house with a hipped roof and front and side cutaway bay windows with pedimented roofs. The 1-story porch wraps around the side. The 1-over-1 sash windows are apparently original. The entrance transom and sidelights have diamond-panes. German siding. The granite Craftsman-style porch posts are replacements.
Sidney A. Maynard bought lot in 1910 and had the house built. 1935-1945 CDs: Sidney A. Maynard owner/occupant. 1937 SM.
C Shed. Ca. 1940. Shed-roof shed with German siding and exposed rafter tails.
In 1913, Maynard is listed as a manager at Masters and Agee Company, a clothing store located at 215 West Main Street.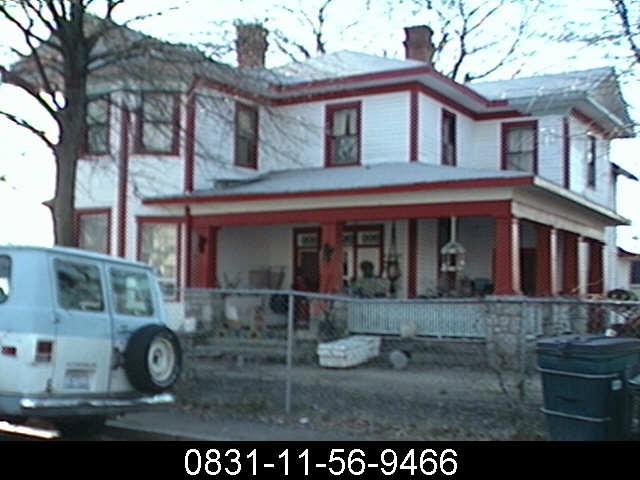 1999
Badly remuddled circa 2008