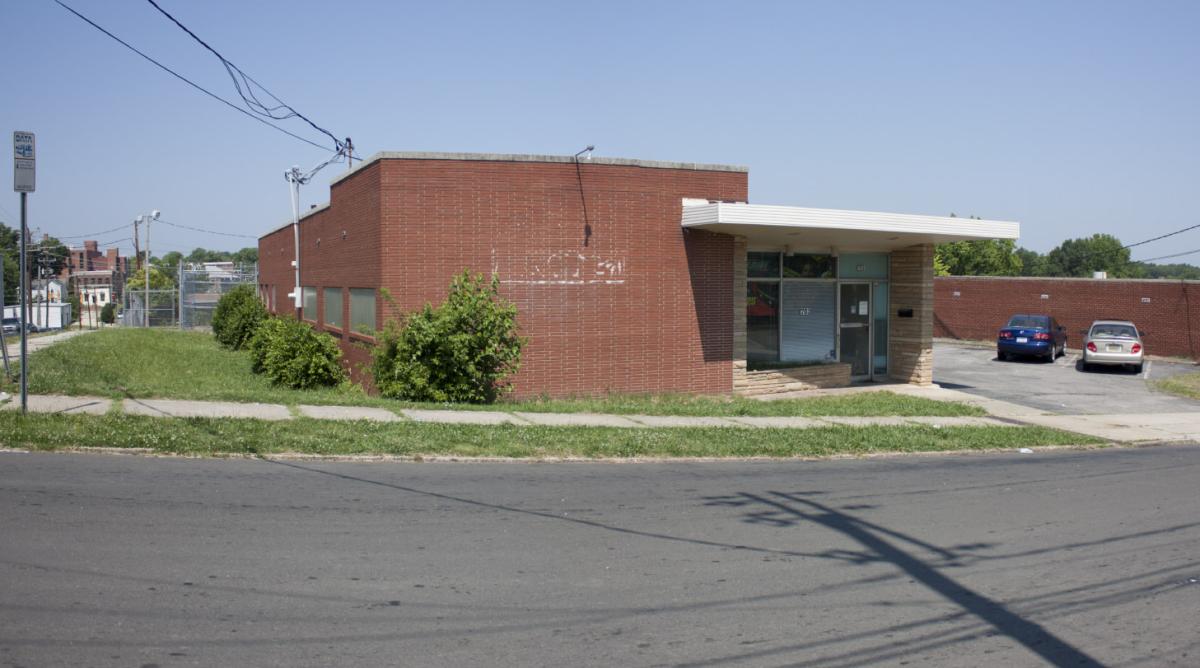 06.07.08
(Photo by Gary Kueber)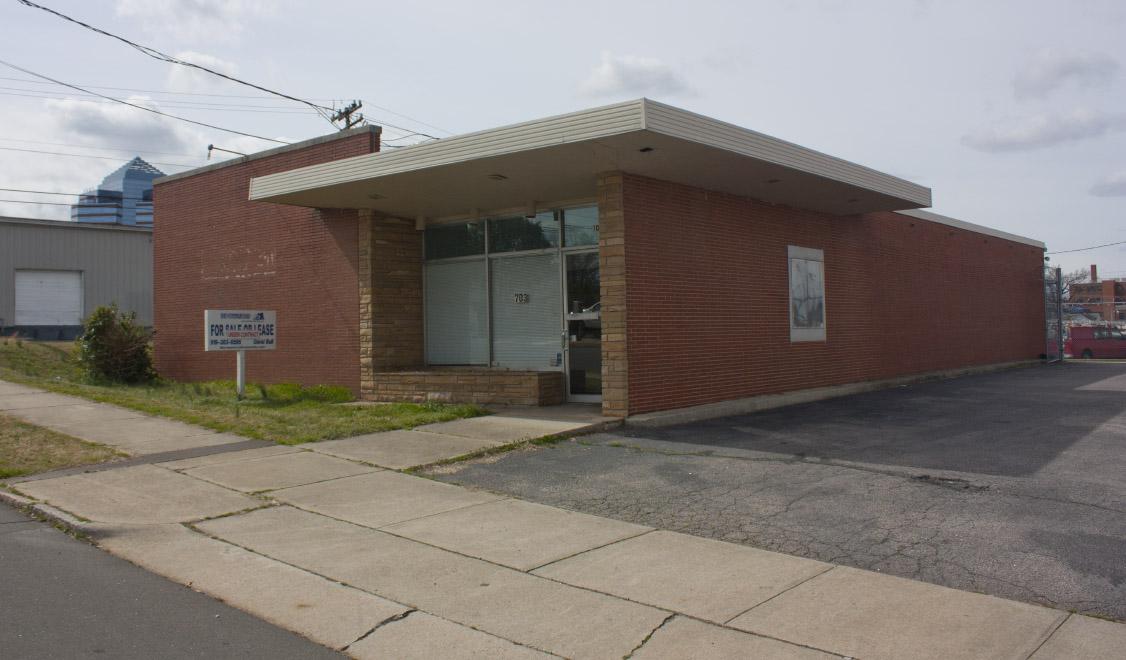 03.15.2011
(Photo by Gary Kueber)
Renovated in 2011 as a bar, named "Surf Club," with a large patio where the parking lot is in the above pictures.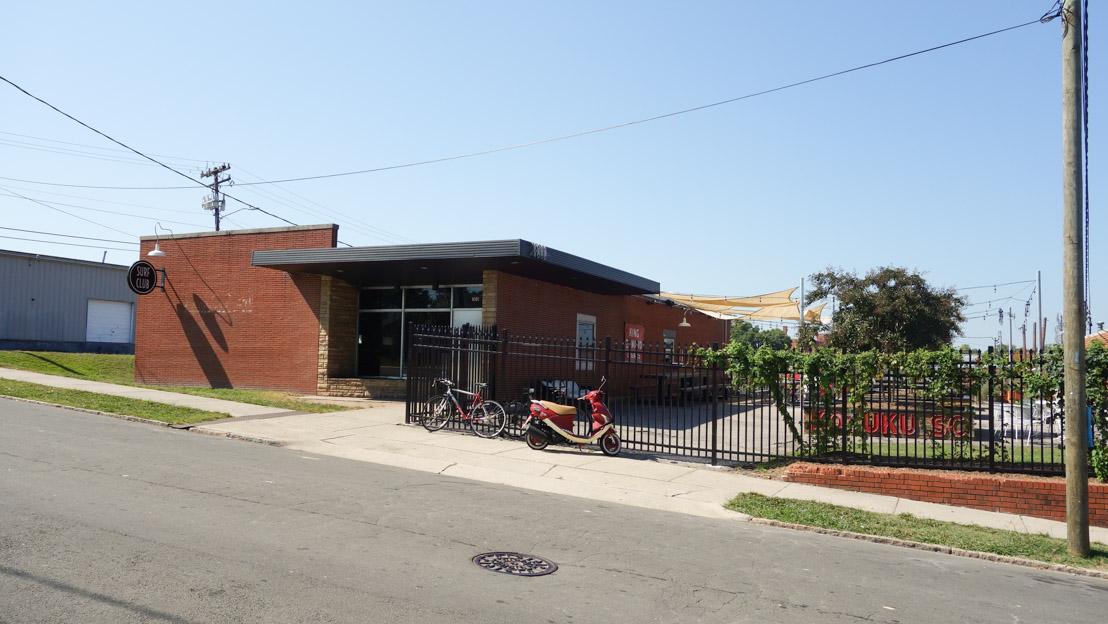 10.1.13 - Parking lot converted into outdoor seating that is dog friendly. Many friendly free roaming dogs can be seen in this enclosed garden.
Photo by Andrius Benokraitis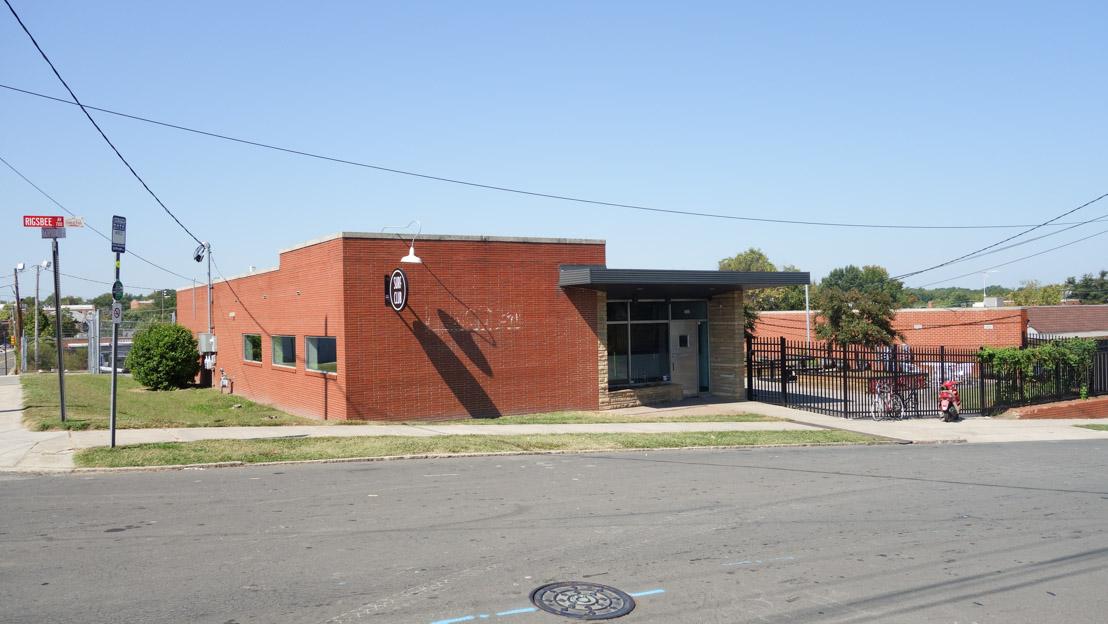 10.1.13 - Photo by Andrius Benokraitis
From the National Register in italics:
Located at the northwest corner of Rigsbee and Corporation streets, this small sleek mid-century modern office building is now adaptively reused as a bar known as the Surf Club. The 1959 Durham City Directory lists the "American Insurance Agency" at 709 Rigsbee Avenue, but its address changed to 703 in the 1960 directory, probably because of a renumbering of buildings. The one-story flat-roofed building has red Roman brick veneer in a running bond on all four sides, with concrete coping. The two-bay-wide east façade has a modernist design with an unbroken expanse of brick in the left bay, with a higher parapet wall, and the fully glazed entrance bay at right, with an orchard stone veneer wall at the corner that projects out to support a flat metal awning. The same stone frames the display window and forms a planter beneath the window. The awning shelters the original drive-through teller window on the north side. One other metal sliding window exists in the north elevation. The south elevation has six small sliding metal windows; at the rear is a replacement metal door with a flat wood awning. The only alteration to the building is the replacement metal entrance door on the facade. A metal fence encloses a seating area for the bar on the north side.