Year demolished
1965-1970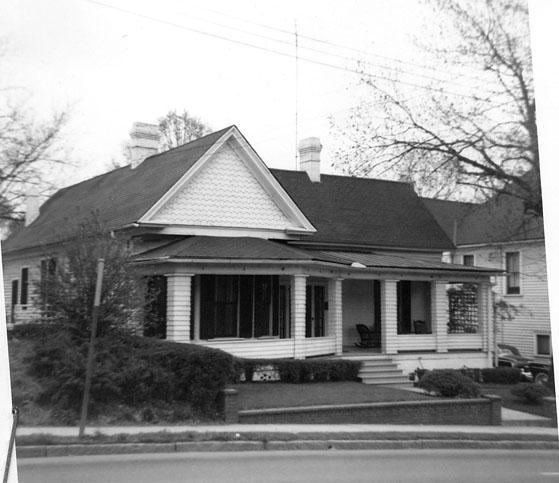 613 South Duke
Continuing southward on Duke St. from yesterday's post, the boundaries of the 600 block have changed. Yancey St. was moved northward on the east side of the freeway, away from the onramp. The original block would have begun where Yancey intersects Duke on the left side and continued south to Parker Street, which no longer intersects Duke St. due to the freeway.

This block was also residential, with somewhat larger houses than the 500 block of S. Duke as the street moved towards Morehead Hill. All pictures were taken in 1963 as a part of Urban Renewal property appraisals.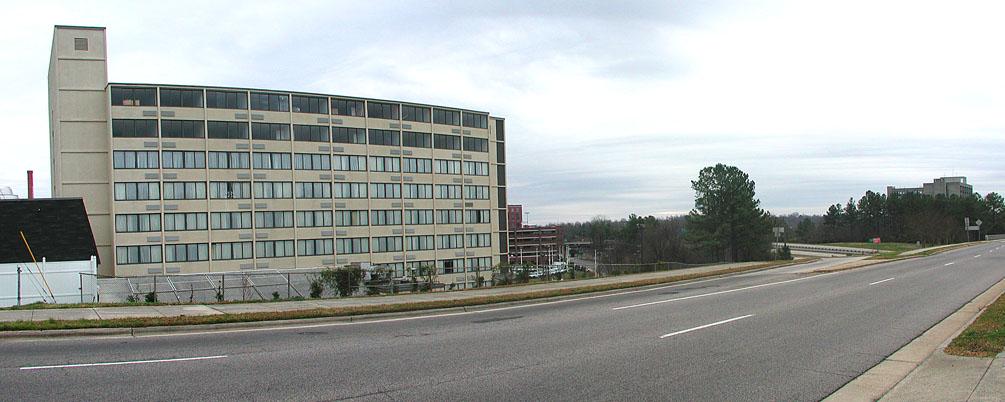 The Ramada Inn was likely built in the 1980s, from the look of it, but I don't know when it was built. It ceased being a Ramada about 7-8 years ago, and went through several hotel permutations (the sign for a long time simply said 'Inn'.) It was bought about a year and a half ago and completely renovated into the 'Crown Park Hotel.' However, this evidently did not make the hotel any more appealing, and it was foreclosed upon.

Now Frank Wittenberg has rebranded this as Duke Studio Condominiums. He touts purchasing the hotel rooms at $74500 a pop so that one can "live like a millionare."

This, unfortunately, likely means that this building will be with us for awhile. I'm not the first to make this point about this property (although I can't for the life of me remember where else I read it, so I apologize for the lack of acknowledgment). Future fragmented ownership will, limit the potential to redevelop this site. The building is truly uninspiring - a bleak addition to the landscape near American Tobacco. I suppose that the proximity to AT could be enough, but I can't imagine buying a 'studio condo' (hotel room) in this building.

Update: 4/6/07

As predicted below, the Duke Studio Condos url above is now dead, and the future of this project uncertain. Struever Bros. evidently laments missing out on this building when it was in foreclosure the first time; perhaps they will get another chance.

Update: 9/3/08

It appears that the Starwood hotel chain has bought this property and plans to convert it to their "Sheraton Four Points" brand - which appears to be a budget hotel flag for the group. No word on when this will be complete or what they plan to do to the property, but I can't see how it could be anything but inadequate to make this an appealing destination.