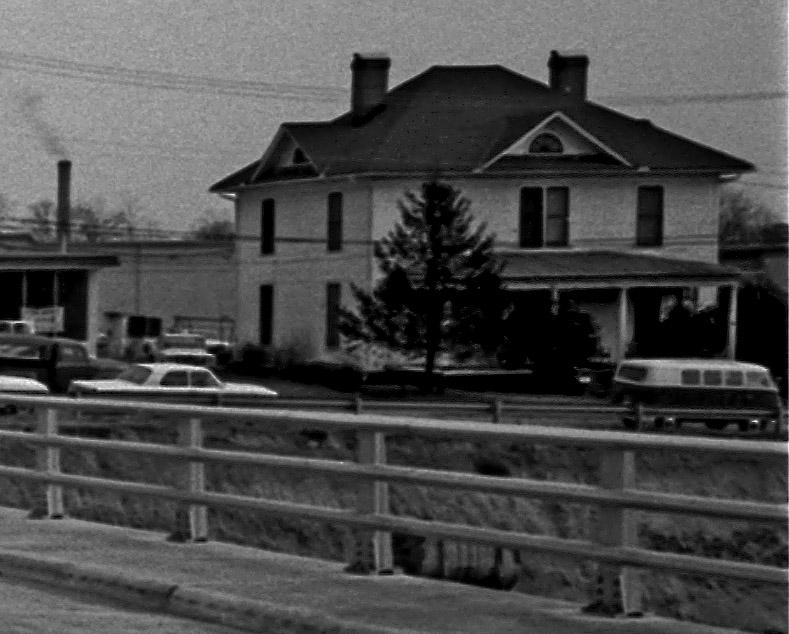 01.17.69 (Herald-Sun)
The 600 block of Vickers began as a residential block with the eastern end of the West End commercial district at its intersection with West Chapel Hill St. The larger houses along the ridgeline of West Chapel Hill continued to some extent within this first block away from the ridge and trolley line, but the houses were generally less elaborately detailed.
607 Vickers was occupied by Rosa Petty and Andrew Petty ("gatekeeper,") as well as Miss Clara O. Petty (tchr West Durham School) in 1915. In 1919, only Rosa was an occupant.

By the 1950s, West Chapel Hill had significantly transformed into a more commercial corridor, and small businesses had begun to supplant the houses in the first block south of that corridor.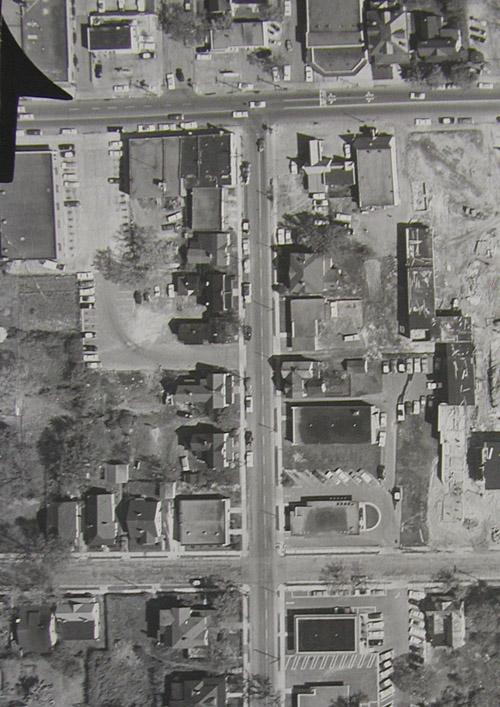 1959 aerial shot of the 600 block of Vickers. Note the single story, flat-roofed commercial structures interspersed among the houses, as well as the Holiday Inn under construction at the right edge of the frame. (The big black thing in the upper left corner is part of a north arrow.) (Durham County Library)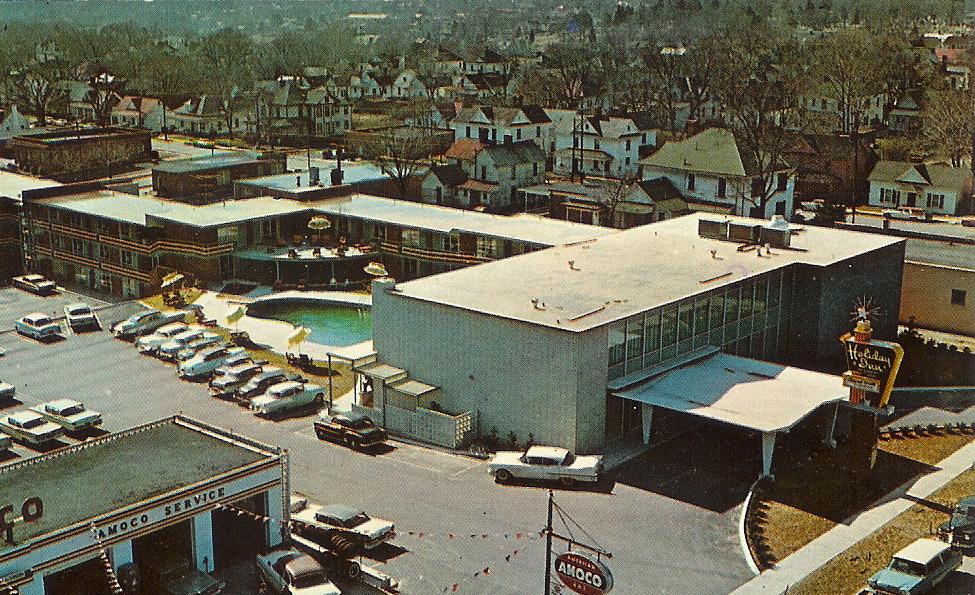 Looking southwest, 1960. Small businesses are visible mostly on the east (near) side of the street. The hipped roof and back of 607 Vickers is visible close to the Holiday Inn (in the near right background)

The curve of the Durham Freeway through this part of the city in 1967 brought it in parallel with Vickers so that it would intersect West Chapel Hill St. at a right angle. Thus while the freeway removed the 700 block of Vickers, it curved to remove the entire west side of the street in the 600 block leaving the eastern side of the street intact.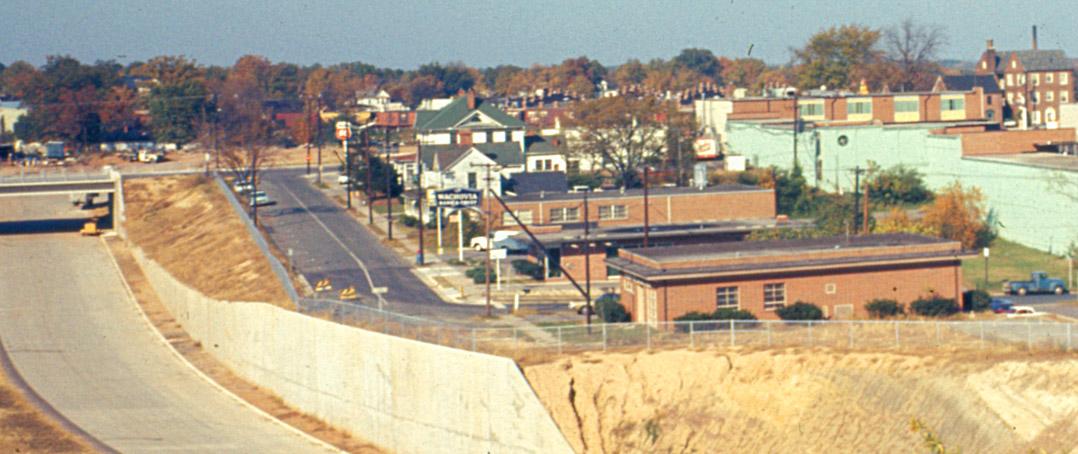 Looking north, 1970. The green-ish roof of 607 Vickers is visible. (Courtesy Herald-Sun)

I don't know the original purpose of many of the businesses on this street, although the structure on the northeast corner of Jackson and Vickers was a Fidelity, later Wachovia, bank.
Today, the eastern side of the block has a motley asortment of offices - day care, a physician's office.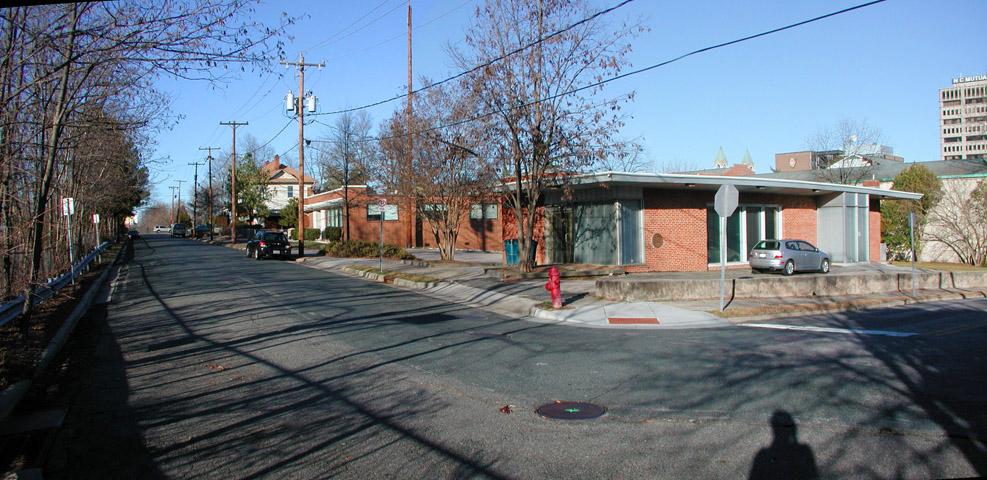 Looking northeast, 02.03.08. (Photo by Gary Kueber)
One house remains from the early character of this block, the house at 607 Vickers.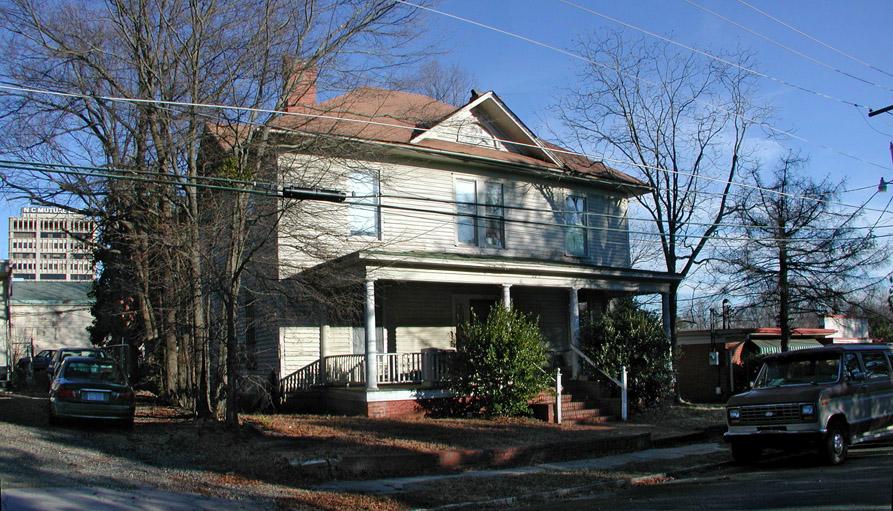 607 Vickers, looking east, 02.03.08 (Photo by Gary Kueber)
Despite the ongoing change around it, this house somehow perseveres, even with the demolition of the old Holiday Inn behind it in 2013.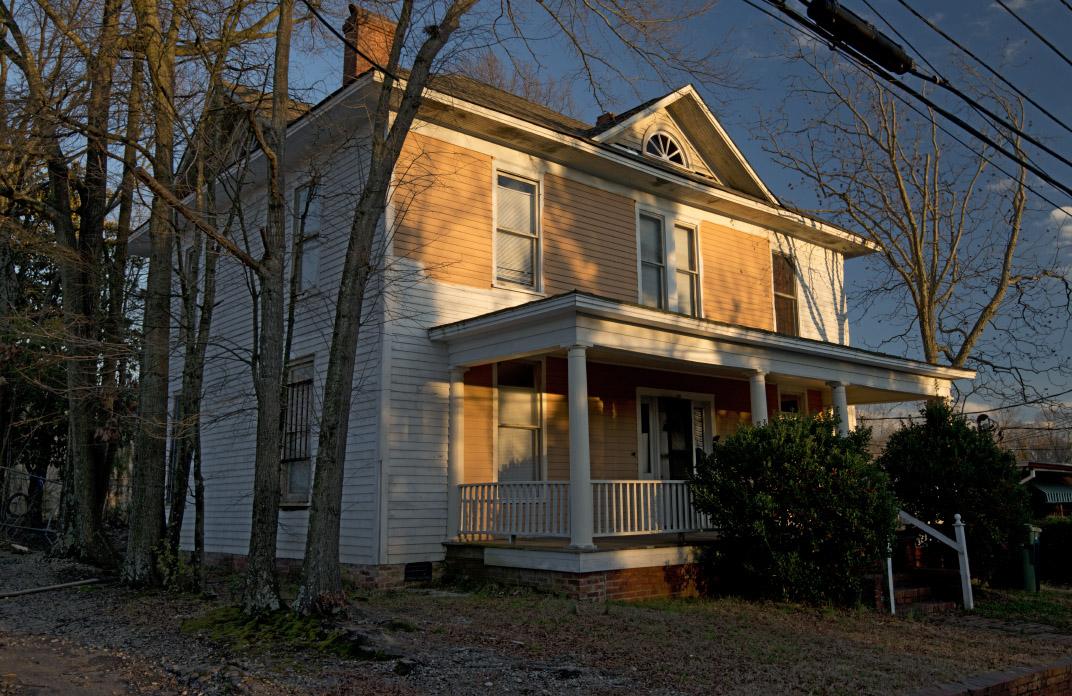 02.27.13 (Photo by Gary Kueber)