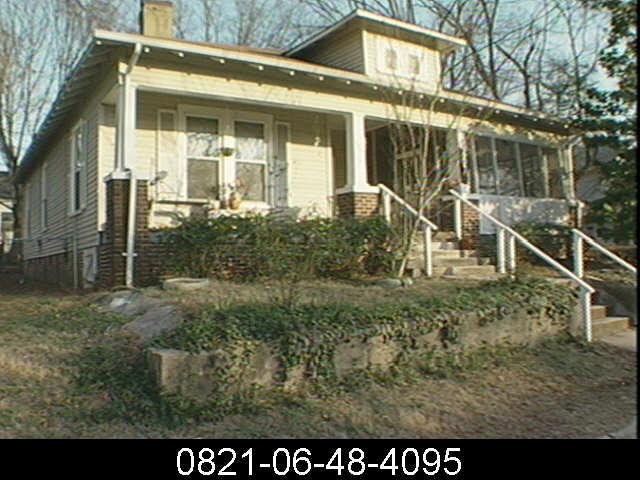 (Below in italics is from the 2009 National Register listing; not verified for accuracy by this author.)
This one-story, hip-roofed house is three-bays wide and triple pile with a full-width engaged front porch supported by tapered wood posts on brick piers. The right side of the porch has been enclosed with screening and a shallow room has been constructed on the left side of the porch, just behind the porch supports. The house has a hipped front dormer with a pair of louvered vents, replacing a pair of four-light windows. It has been covered with vinyl siding and has replacement vinyl windows, but retains its overall form. A different house appears on this site on the 1913 Sanborn maps.
The earliest known occupant is Algernon Sparrow (conductor, Durham Traction Company) in 1919.