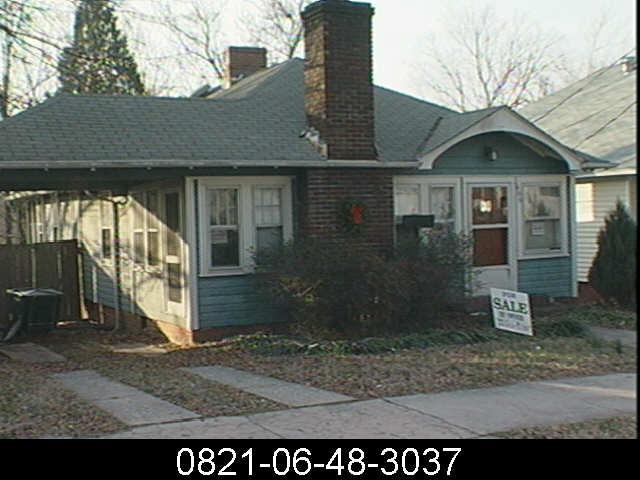 (Below in italics is from the 2009 National Register listing; not verified for accuracy by this author.)
This one-story, hip-roofed bungalow is three-bays wide and triple pile. The Craftsman house retains original molded wood weatherboards, six-over-one windows and exposed eaves. A gable over the replacement front door has an arched fascia. The house has a large brick chimney on the façade and a second brick chimney in the ridgeline. A porte-cochere on the left side of the house has a hipped roof that is an extension of the main roof and is supported by tapered wood posts.
The earliest known occupant is E. Speed Noell (Noell Brothers Hardware Company) in 1925.